An adage goes, "Communication is critical to a company's success." More or less every company acknowledged the importance of communication, hence the preceding quotation was changed to "Your workplace collaboration software plays a crucial role in the business's success."

With the advancement of the digital world, the requirements have also evolved, therefore you can't afford to stick with an outdated or subpar workplace collaboration tool. If you do, it will be considered a risky ideology, as it will have an instant impact on operations.

Do you know your Collaboration Tools in the Workplace determine your business success? Here are some recommendations for the finest workplace collaboration tools that may interest you.
1. Troop Messenger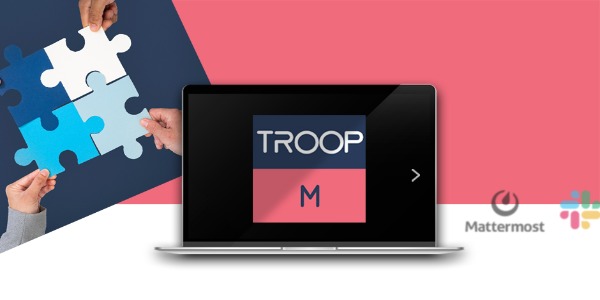 Before you assume we're boasting about our tool, I'd like you to double-check the details listed below to see how genuinely we wrote the segment.

Troop Messenger is one of the few team chat apps that has been popular among many businesses for a variety of reasons such as security, proactive features, support, etc.

This workplace collaboration software is a cost-effective solution that provides users with a variety of capabilities as well as some unique features, which can adhere to any domain or business requirements. The research and development of this tool are geared toward empowering users, enhancing workplace communication, and providing a safe and secure platform for seamless communication, which prompted office, hybrid, and remote teams to opt for this secure collaboration software during pandemic times.

To emphasize, Troop Messenger is one of the few encrypted collaboration tools which is used for defense collaboration services by defense agencies of a few powerful nations, and the list extends to political parties, corporate companies, government agencies, and healthcare organizations, among others. As a result, you can imagine how safe this workplace communication software is. As a result, your chatting, audio/video calls, file sharing, conference, screen sharing, remote access, and other communication channels are all protected.
Highlights
Bulk messaging
Live location tracking
Jointly-Code editor
Real-time translation
Respond later
2. Mattermost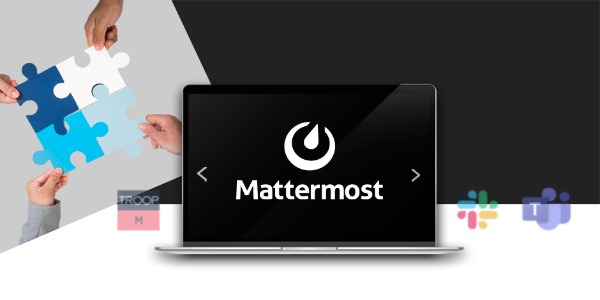 Mattermost is an organizational team chat and messaging tool for developers and system engineers. It also benefits remote teams, financial services, healthcare, and other industries. This platform can be customized with features like webhooks and custom slash commands with a bit of DevOps technical know-how.

Mattermost is a unified digital collaboration tool that incorporates task and project management, team communication, and workflow orchestration into one convenient place, making it one of the best workplace collaboration software.

It includes all of the standard components for organizing and structuring team communication. Using advanced permissions, you can limit users to certain chats and allow approved team members to send messages.
Highlights
Flexible automation
Powerful workflows
Secure collaboration
Granular permissions
Full history search
3. Slack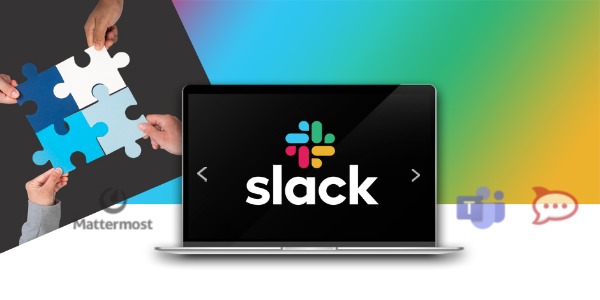 Slack is one of the widely used collaboration software platforms, that has gained traction around the world, and it quickly established itself as a viable replacement for email for team communication. This instant messaging app, in comparison to other tools, is claimed to be able to integrate with over 2400 solutions. Through several channels, Slack allows you to contact colleagues based on the project you're working on or the team you're working with.

Direct Messages are the most prevalent method of communication in Slack: Slack's direct messaging system operates identically to other chat programs as you launch a private conversation by clicking on a person's icon in the chat listing on the left side.
Threads: Since messages in chat apps tend to pile up, Slack allows you to respond to comments directly via a thread.

Slack channels: Every team does have its group of channels on Slack. These channels, such as announcements, encourage discussion about a certain topic.
Highlights
Apps & integrations
Workflow builder
Channels
Message history
Streamlined administration
4. Microsoft Teams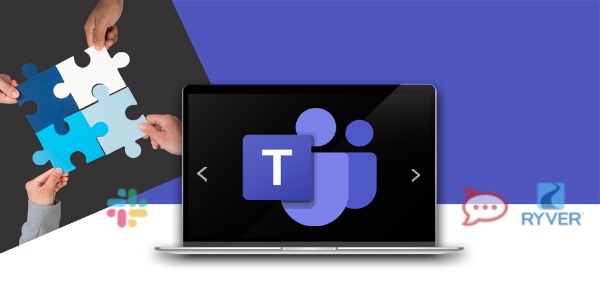 Microsoft Teams has begun to overshadow other Microsoft products such as Skype for Business and Microsoft Classroom owing to its excellent design. It's an Office 365 chat-based workspace designed to bring teams together, enabling them to have conversations and share documents while also giving privileges to teams who need to collaborate.

Users can schedule business meetings and add agendas and also take advantage of surprise phone calls. Its close integration with Microsoft Office for note, document, calendar collaboration, and among other things, has made it one of the most popular workplace collaboration platforms. Counting its free plan few Entrepreneurs started using this collaboration software for small businesses.
Highlights
Cloud storage
Meeting recording and transcripts
Advanced auditing & reporting
Guest access
Configurable user settings and policies
5. Rocket.Chat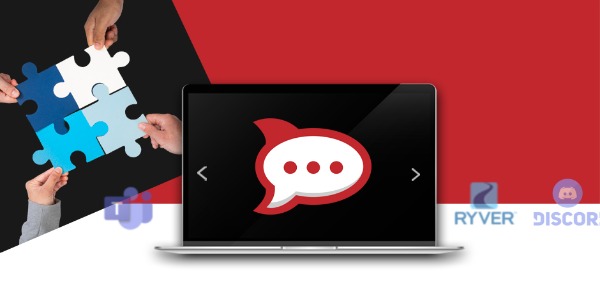 Rocket.chat is one of the popular workplace collaboration software that can be completely customized for businesses that value data protection. Productivity and customer satisfaction have risen as a result.

This online collaboration software is one of the few encrypted chat programs that offer encryption as a free option. It becomes a task management hub, bringing together all of your team's collaboration tools in one place. It allows you to communicate with your peers, other units, and clients/customers in real-time, regardless of how they contact you. This business chat software has features like enterprise process automation, RSS streaming, and audio and video conferencing, all of which can help you increase your company's efficiency.
Highlights
End-to-end encryption
Online ticket creation
Social network login
Message audit panel/ audit logs
Unlimited push notifications
6. Ryver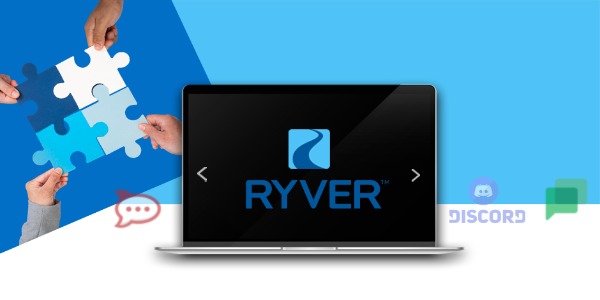 Ryver is an easy-to-use team communication tool that makes it simple to organize your team. Its innovative Active Response Technology replaces an error-prone, delayed human response time with a complex, automated event response collaboration mechanism.

It's tough, complex, and expensive to interact with your team using various apps and email. Ryver is a complete workplace collaboration software that makes organizing your team's cooperation easy, simple, and inexpensive.

Task management and team communication are two features of this work collaboration software. Communication takes place at three different locations: Discussion Boards, Teams, and Groups. The team members will be enabled to break down the conversation into chat, subjects, and tasks.
Highlights
Task management
Unlimited file sharing
Annual plan available
Custom invite links
Testing sandbox
7. Discord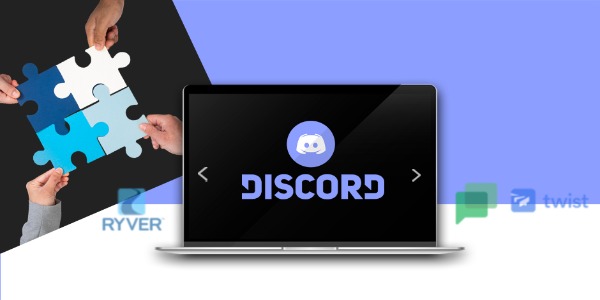 Discord started as a gaming chat platform, but it swiftly grew into a social chat tool for groups established around the same interests, hobbies, and other characteristics. It soon drew a huge number of users who regarded it as a credible alternative to prominent social media platforms and messaging apps.

Topic-based channels on Discord servers allow you to collaborate, communicate, and simply talk about your day without filling up a group chat.

Owing to Discord's screen-sharing functionality, this gamers' favorite chatting app has evolved into a workplace collaboration app. Initially, it was just used by gamers, but some startups and small businesses have subsequently adopted it.

Discord claims that all calls and texts are encrypted end-to-end and it does not sell its users' information to third parties. However, no matter how many small businesses utilize this tool, it may not be as effective as other workplace communication software in terms of adhering to requirements proficiently.
Highlights
Bigger uploads
HD Video
Screen share
8. Google Chat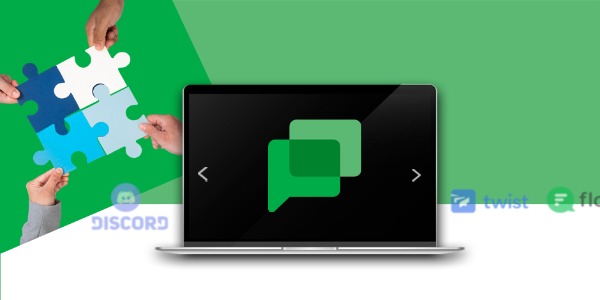 Google Chat is a group communication service from Google that combines messaging, group creation, and file sharing via Google Drive. Google Chat is regarded as one of the greatest chatting programs and is well-known for its reliability.

Chat and spaces are the two areas of Google Chat. Direct talks with other people and group conversations are both available in the Chat section. Google Chat can be accessed via its website and app, as well as through its interaction with the Gmail website and app, and it enables you to track ongoing projects. In this workplace communication tool, the chat feature takes center stage.

Once you paste a Google Doc link into a document, the permissions for that document are updated to allow everyone in the room to open it. By tagging your coworker in Google Meet, meeting data such as date and time will show, allowing you to instantly plan a meeting with anyone.
Highlights
Cloud storage
Searching
Security
9. Twist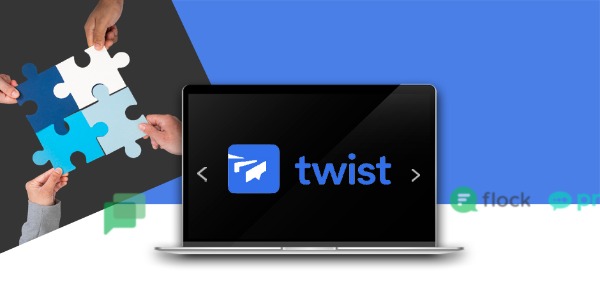 Twist is a well-known office collaboration tool for in-office and remote cooperation that necessitates a higher level of communication. It helps teams manage their business discussions more successfully. Team communication remains accessible and organized, eliminating the need to filter through lengthy email threads in search of information. This work collaboration tool has been carefully designed to address all of the issues that arise during corporate chats.

Twist is a web-based communication tool created specifically for remote teams, with that said many office teams are also using this currently. It works with a policy to increase productivity through simplifying communication. It delivers a cleaner chat, so conversations don't become lost or buried.
Highlights
Threaded conversations
Organized channels
Shareable threads
Unlimited file storage
Unlimited members
10. Flock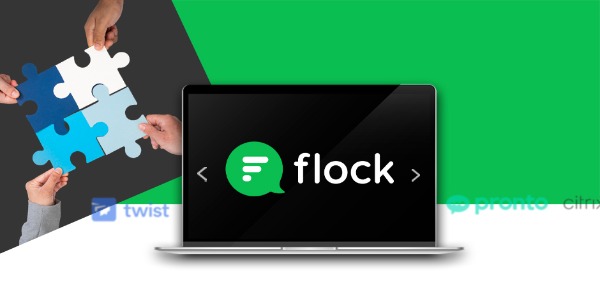 Flock is a famous team chat application and online collaboration platform that combines project management, team collaboration, and other essential features into a single app. Flock makes team communication simple with a variety of messaging methods. Personalized chat organization, real-time collaboration, and a free edition that is suitable for small groups are all included.

Audio and video conferences, as well as screen-sharing and productivity features like polls, note-sharing, and reminders, are available, and users can allocate tasks to specific members of the group.
Highlights
Smart channels
Search for messages
Unlimited private & public channels
Active Directory sync
11. Pronto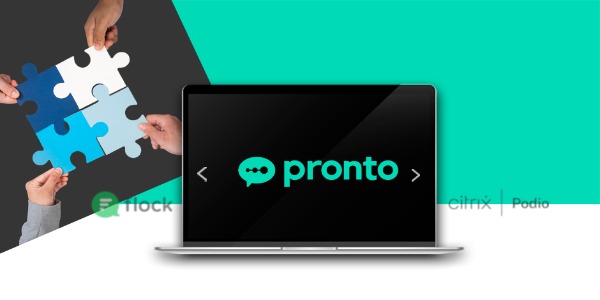 Pronto is a popular workplace collaboration tool that helps users communicate more successfully. It has a clean and simple layout with a lot of essential features like messaging, file sharing, video chat, announcements, task management, and real-time translation.

This is an easy-to-use communication platform that stimulates connection and engagement. Pronto claims to bring teams together with a human touch, no matter where they are.
Highlights
Task management
Real-time translation
Announcements
12. Podio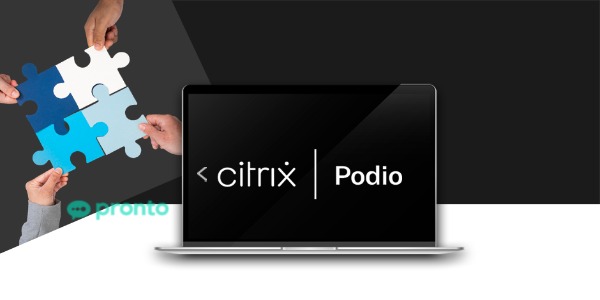 Podio is a web-based platform for automating operations and building no-code solutions. Combining team communication, business processes, data, and content in project management workspaces as per project demands is part of the feature set.

This workplace collaboration software allows you to share files, track the progress of ongoing tasks, and receive feedback on the projects you're working on.
Highlights
User management
Advanced workflow
Unlimited external users
Visual reports
Task management
13. Jotform Apps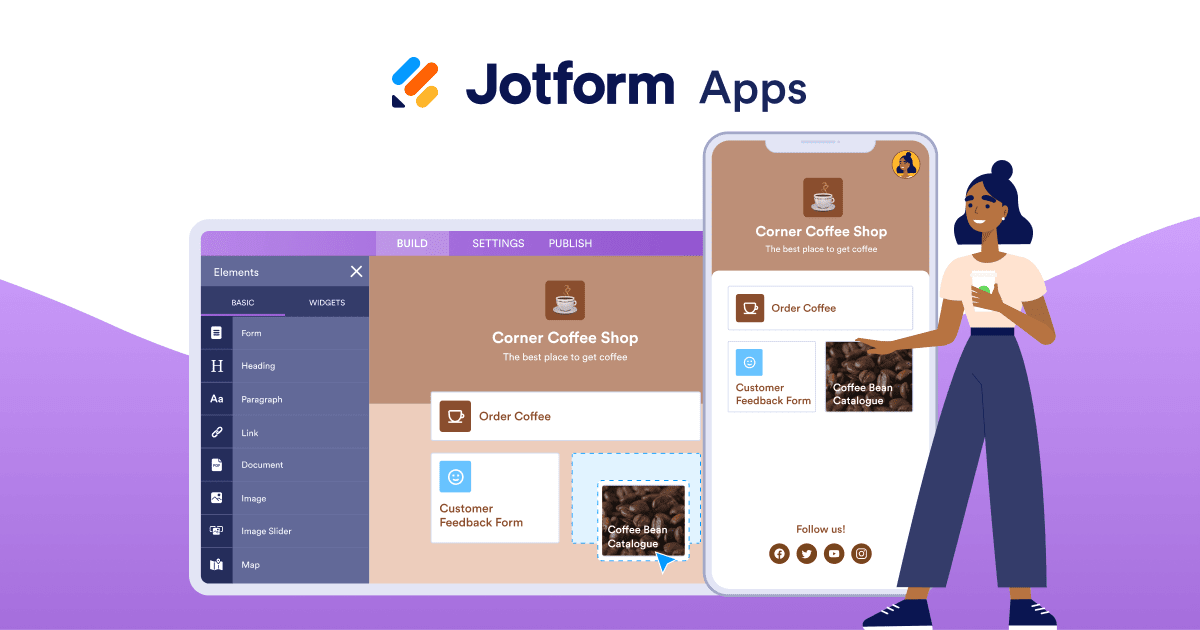 Jotform Apps is a feature-packed no-code app builder that allows you to fully design an app and share it with your colleagues. The apps take no coding knowledge to build and can be used to collaborate in endless ways. They have a number of interactive features you can drag and drop easily onto your apps such as forms and surveys, but you can also add many widgets and documents you'd like your teammates to have easy access to.

The best part about Jotform Apps is the fact that it's so easy and versatile at the same time: the design interface is intuitive and the apps you create can be downloaded and used on any smart device that has access to their link or QR code. There are many templates to choose from as well as integrations that allow for a seamless workflow. Communication, progress tracking, and collaboration are made effortless.
Highlights
No coding needed
Share with QR code/link
Analytics tool for data
Store documents and information
Many integrations
Conclusion
Since the nuances, complications, etc. of each domain, or type of industry, differ from one company to the next, every workplace collaboration software may not be appropriate for your needs. As a result, you'll need to conduct some research, beginning with a list of your criteria and then comparing them to collaboration software to select the best solution. So, be advised, to be wiseful in selecting your workplace collaboration services.