Looking for the best video conferencing systems list? Well, you've come to the right place! Here, you will find a comprehensive list of various video conferencing software along with their benefits.
96% of remote employees and businessmen believe that video conferencing is efficient at improving connectedness.


According to Owl Lab's 2019 report, video conferences are the most preferred method of communication in scenarios where in-person meetings are not possible.


In fact, businesses that utilize video conferencing systems save 30% of travel expenses.


Communication is better when you can see the person you're speaking to. Seeing other people's facial expressions makes interaction better.


Web conferences and video conferences are now Favored above call center software over instant messaging, phone calls, or emails. These solutions, thus eliminate the need for in-person attendance in important meetings and quick scrums and add to the convenience of everyone involved.
Some video conferencing software like Troop Messenger also offers integrations with Dropbox and Google Drive to sync critical business data and present them during relevant conferences.


With this article, you can quickly compare the best video conferencing software, its unique features, pricing, and more. I'll also emphasize features that make them stand out.
1. Zoom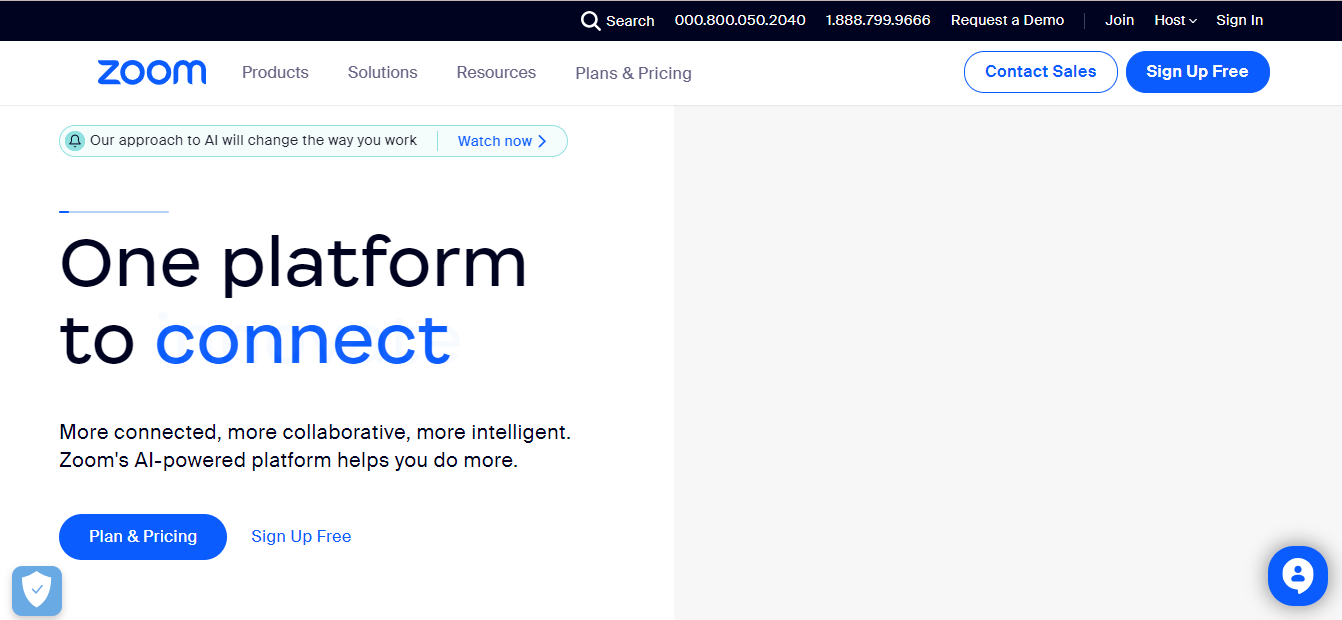 Zoom is a leader in business video communications like video conferences, web conferencing, live broadcasts, and webinars. It offers an easy and real medium for video conferencing. You can also find some Zoom competitors if you need any additional features.
Highlights
Easy set-up and registration for Video Webinar
100 interactive video participants and 10,000 view-only attendees
Collaboration-Enabled Conference Rooms
Simple and intuitive host controls for presenters
Interactive capabilities for attendees
Recording and auto-generated transcripts.
Reports on registrants, attendees, polling, attendee engagement
Live broadcasting
On-demand viewing
Join anywhere, from any device

Pricing
Freemium: 40 minutes limit on the group meeting
Pro: $14.99 per month per host
Business: $19.99 per month per host
Enterprise: $19.99 per month per host
2. Troop Messenger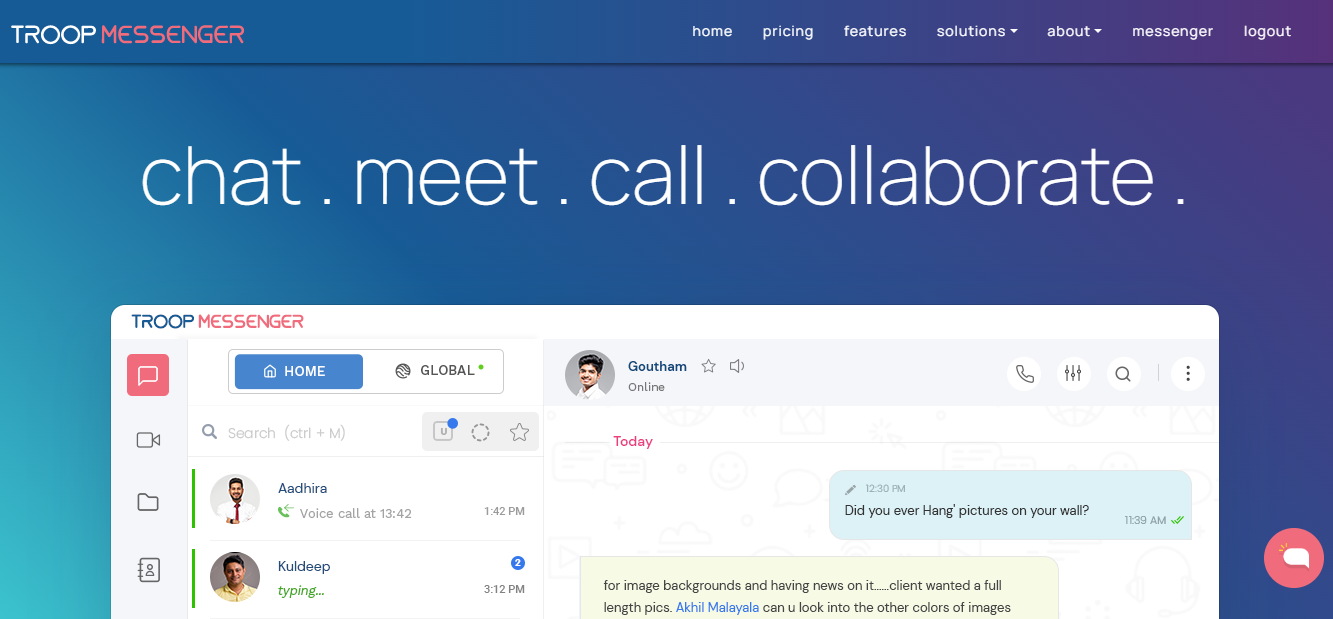 Troop Messenger is one of the best Virtual Meetings Platforms that provides all the required features including video conference features that allow users to place face-to-face interactions with a team over presentations and projects and deadlines.


Highlights
Intuitive Interface with simple navigation
The experience business phone service that combines video, content, and voice sharing
Screen Sharing to present slides, and videos, and collaborate
Annotate and Mark-Up
Simple Navigation
Available for Windows, Android, iOS, Linux, and Mac
Pricing
Premium: INR 71 per user per month
Enterprise: INR 355 per user per month
3. Cisco WebEx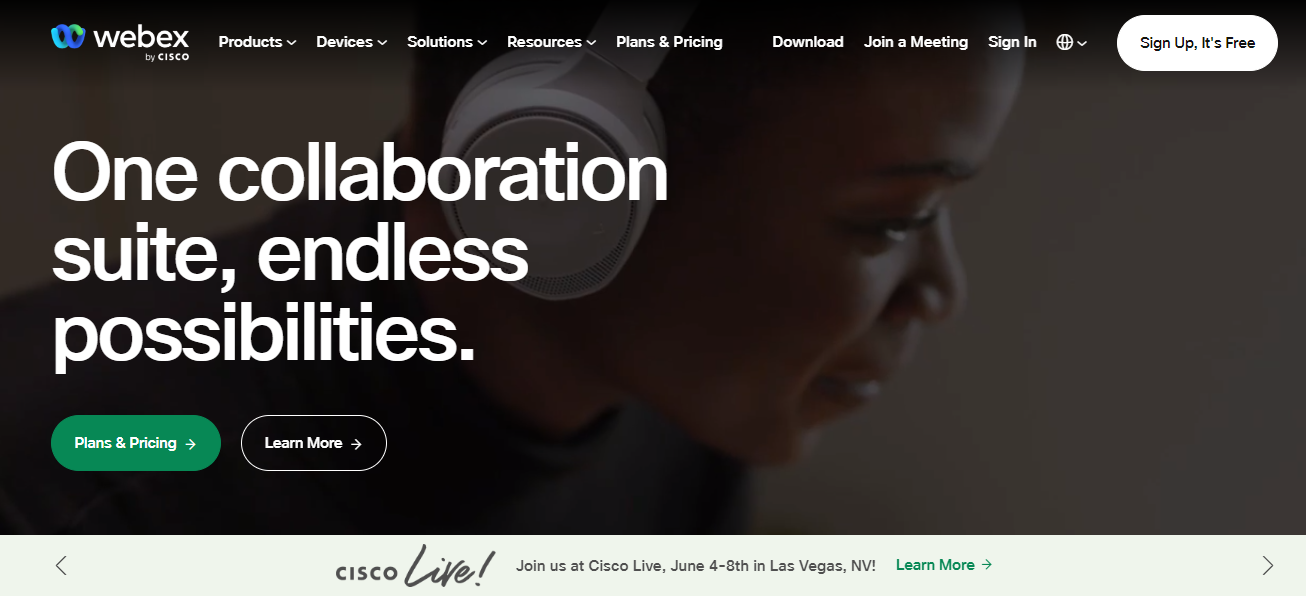 Cisco offers a range of video conferencing software solutions, including WebEx, Cisco Jabber, and Telepresence. WebEx is a powerful video conferencing software that allows for scalable conferencing and web meetings on any device. With WebEx, users can enjoy high-quality video conferencing at any time.
Highlights
Collaboration meeting rooms to meet virtually
Merge video endpoint users and video call-back browsers in the roster view
Available in different bandwidths (720p+180p OR 360p+180p)
Recording and Streaming
Join meetings from many varieties of devices including SIP and H.323 endpoints
Meeting password for video endpoints
Two-way video sharing
Secure call control and connectivity
Custom video address
Access from Cisco Webex Cloud
VoIP is now capable of TSP Audio


Pricing: Custom
4. Skype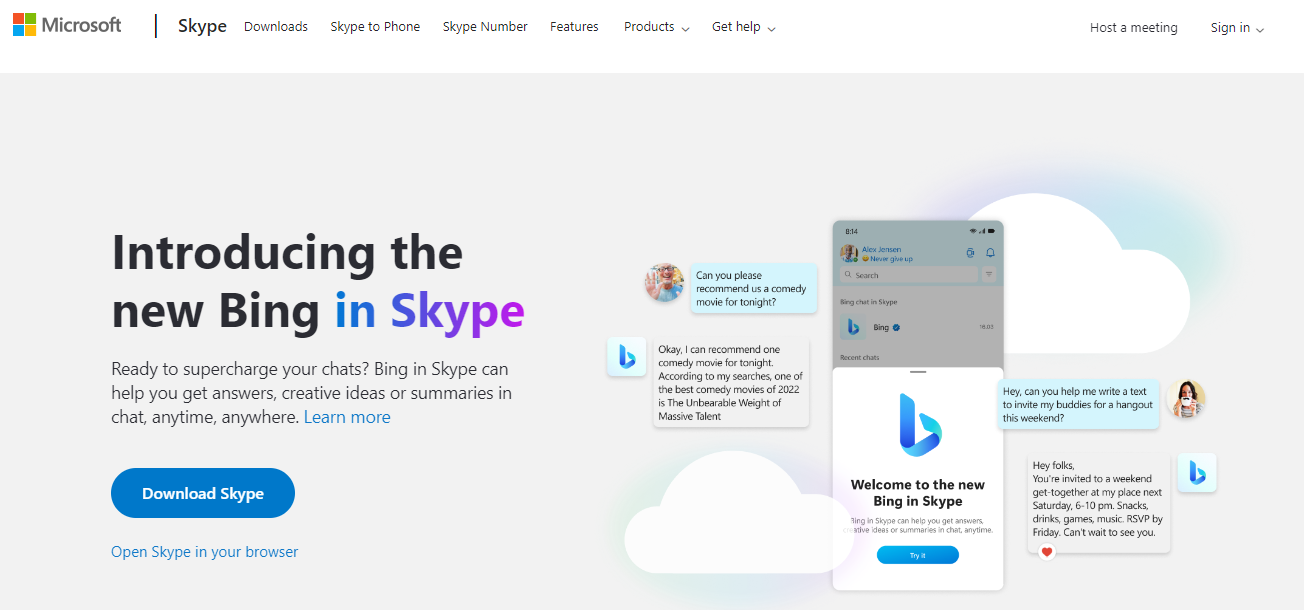 Skype for Business was one of the widely used web conference software but it won't be a part of Office 365 Suite anymore and will discontinue end of July 2021.


Microsoft has ensured that users have a robust Skype for Business alternative in the form of Microsoft Teams, which is a leading video conferencing software. Teams offer an intuitive and advanced platform with a plethora of easy-to-use features. It has gained immense popularity among users due to its versatility and user-friendly interface.
With Skype's video conferencing features, you'll get access to a wide range of innovative features. This agile platform makes your workplace more productive.


Highlights
Free group video calling for up to 50 people
Present PowerPoint slides, video recordings, and more
Immersive, full-screen video
Background blur to enable more focus on the speaker
Available on Phones, Desktops, the Web, Alexa, Xbox, and Tablet
Record the video
Live Code Environment for programmers
Schedule a call ahead of time
Pricing: Custom
5. RingCentral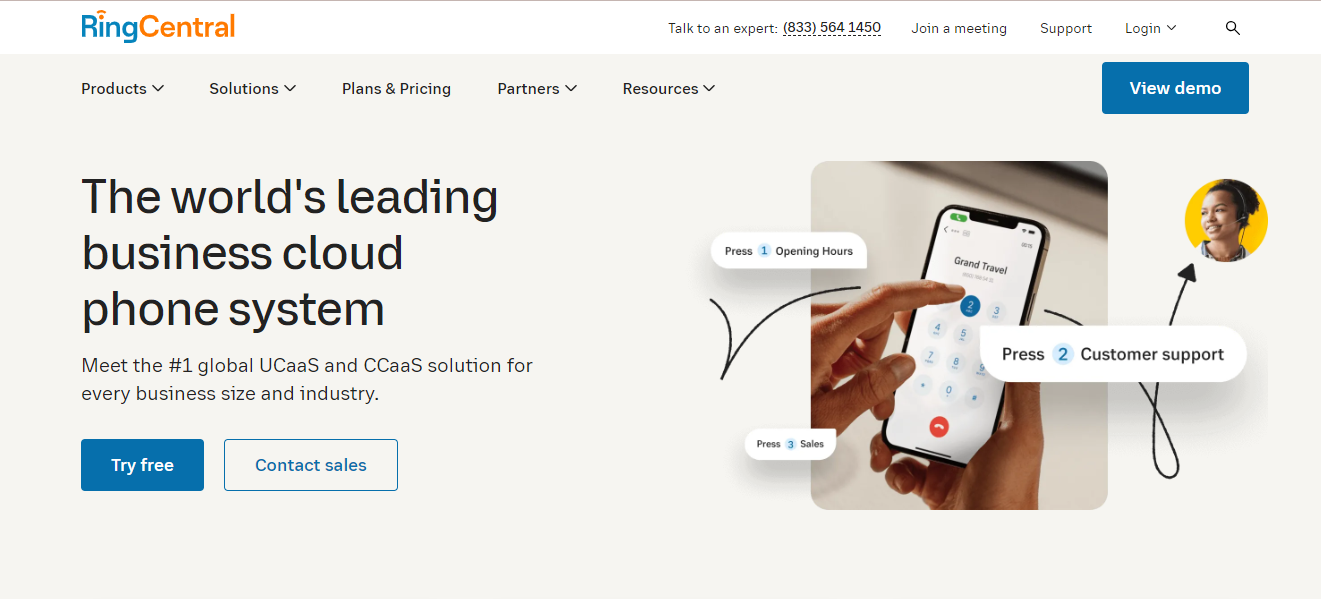 Ring Central offers free video conferencing features that allow face-to-face interaction with a team over presentations and projects, and deadlines.


Highlights
Host up to 100 participants
Join from a desktop or mobile device
High-quality experience anytime, anywhere
Ringcentral rooms and Ring central room connector
Share content, presentations, and files from Dropbox or Google Drive
Team messaging
Pricing: Free
6. Amazon Chime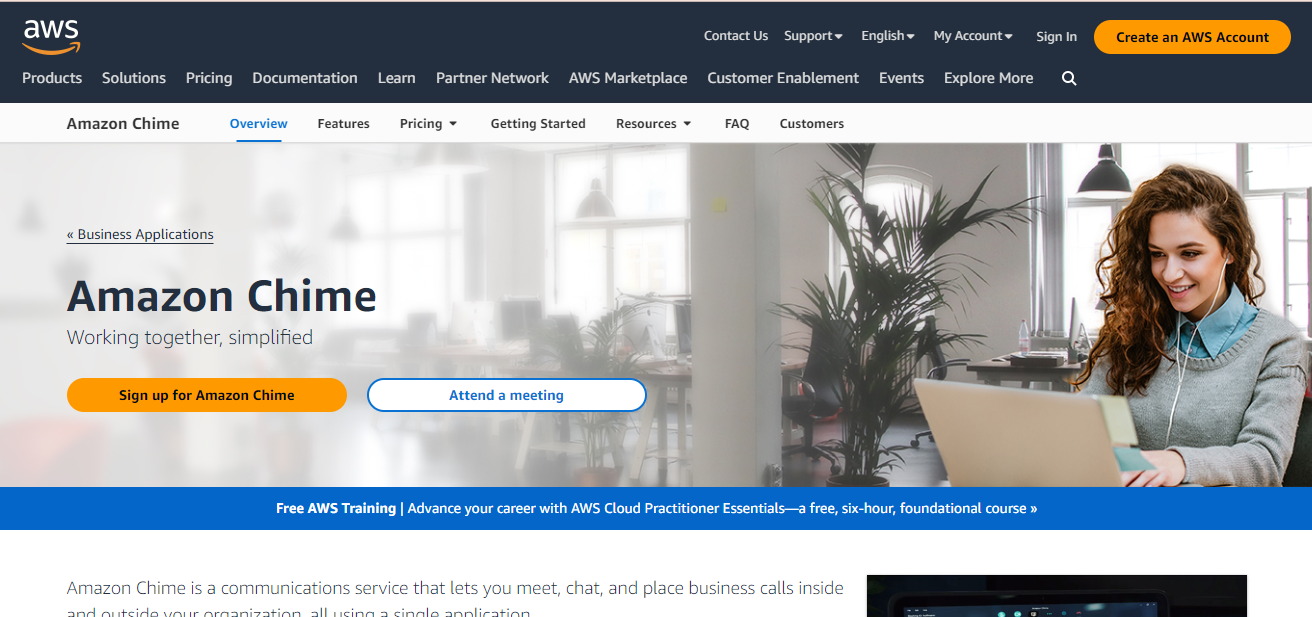 Amazon Chime, a fully managed audio and video conference software, is an AWS service that facilitates easy video conferencing.


Highlights
HD video experience to make conferences more engaging and productive
Join conferences from the phone, desktop, and an in-room video system
Easy to control
Pay-as-you go service
Easy to schedule
Join the meeting with Alexa
Optimized meeting experience
Visual roster to see who has joined or declined the meeting
Video Tiles to interact with attendees
Record your meeting
Pricing
Free plan with all basic features
The Pro plan starts at $15 per user per month or $3 per user per day
7. Microsoft Teams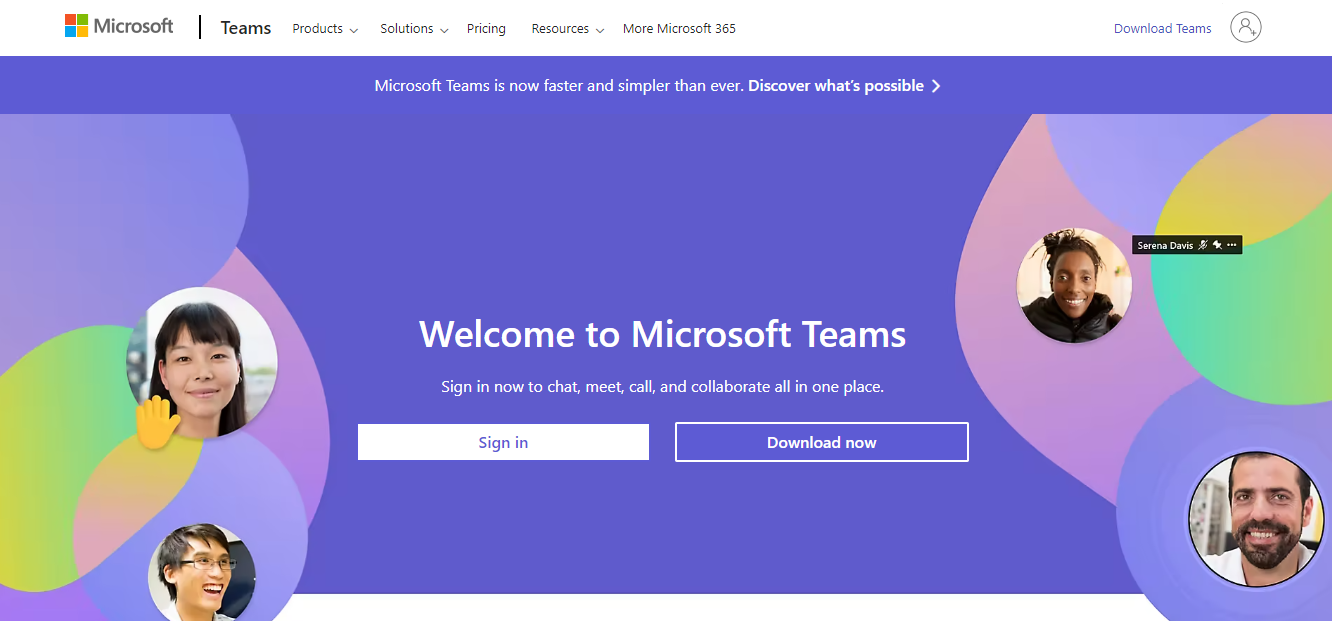 With Microsoft Teams meetings, businesses can easily collaborate on projects through web, audio, and video conferencing. These web conferencing solutions' features such as meeting note-taking, recording, and screen sharing make Teams one of the best video conferencing apps.


Highlights
Host online meetings—1:1, teams
Host live events for up to 10,000 people
Same privacy and compliance of Office 365
Share context and content
Leverage AI for assistance
Consistent experiences across multiple platforms
High-quality audio, video
Screen sharing
Share team meetings with Microsoft team room devices
Access previous meeting recordings and notes
Invite external guests

Pricing
Office 365 Business Essentials: INR 125.00 user/month
Office 365 Business Premium: INR 660.00 user/month
Office 365 Business Apps: INR 545.00 user/month
8. Slack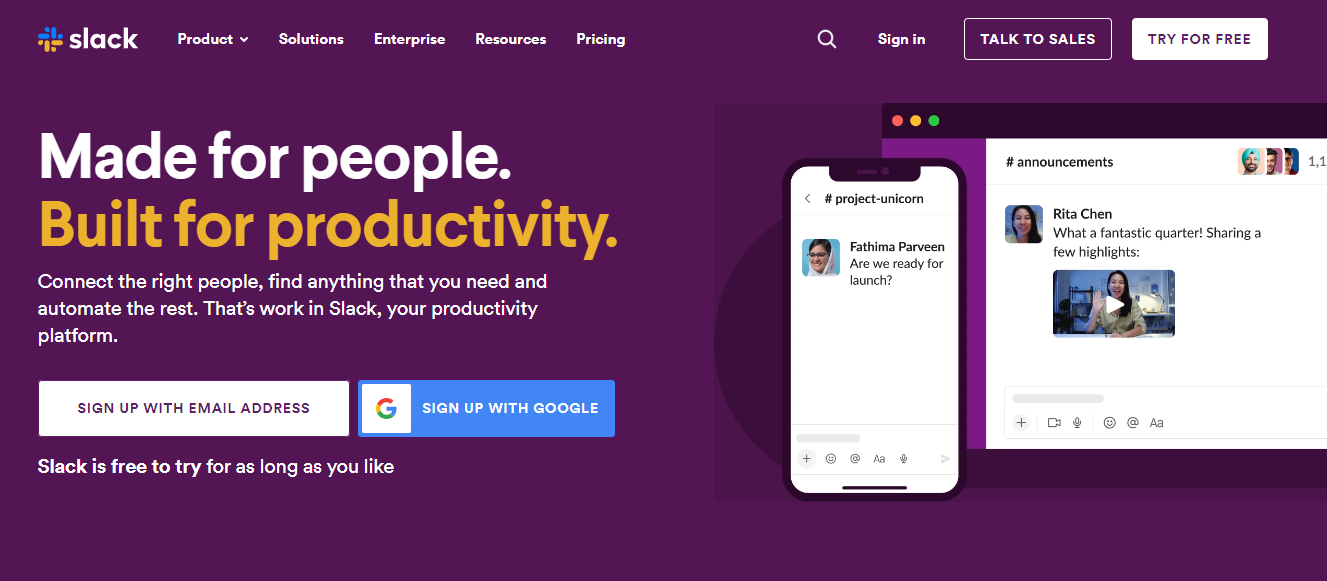 Many users misinterpret Slack as an application for video conferencing, but it has no such feature, yet with the help of its integrations users can initiate conferences as seamlessly as with other video conferencing apps. Video Conferencing via Slack helps users share information more efficiently and also gets the work done faster.
Highlights
Share screen during a video conference
One-to-one sharing
Video conferences are quick to start and easy to join
Works on the move
Annotations on the screen

Slack Pricing
Standard Users: $US6.67
Plus Users: $US12.50
9. Fuze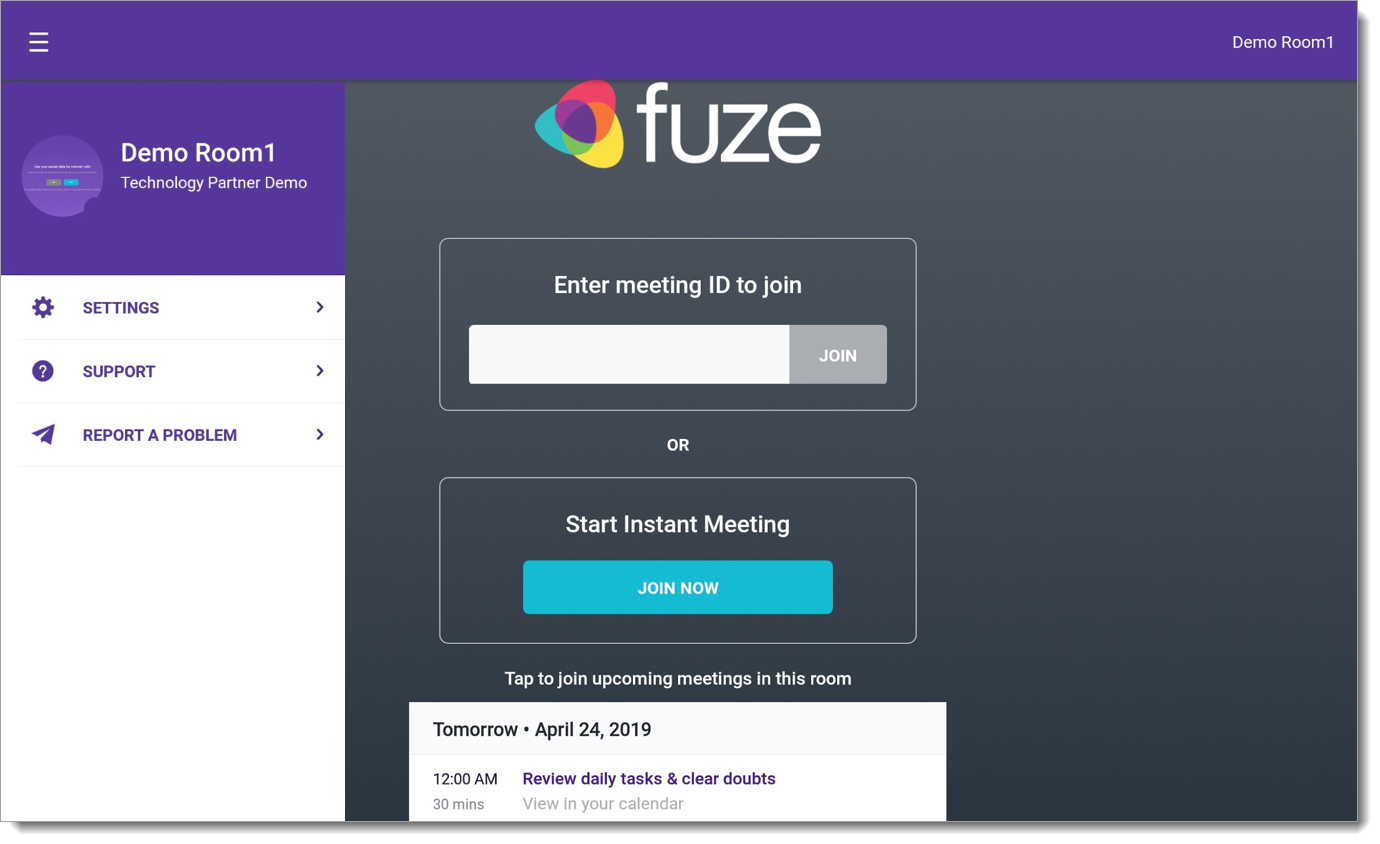 Fuze offers enterprise-grade video conferencing with dynamic content and screen sharing with up to 1000 participants.

Highlights
Meeting with up to 1000 participants
Dynamic screen & content sharing
Consistent user experience
World-class HD VoIP
Global Dial-in access
Schedule meetings from Slack, Google Calendar, and Microsoft Calendar
Single or Dual HD monitor configuration
Send images, documents, and to-do's

Pricing: Free and Custom
10. Highfive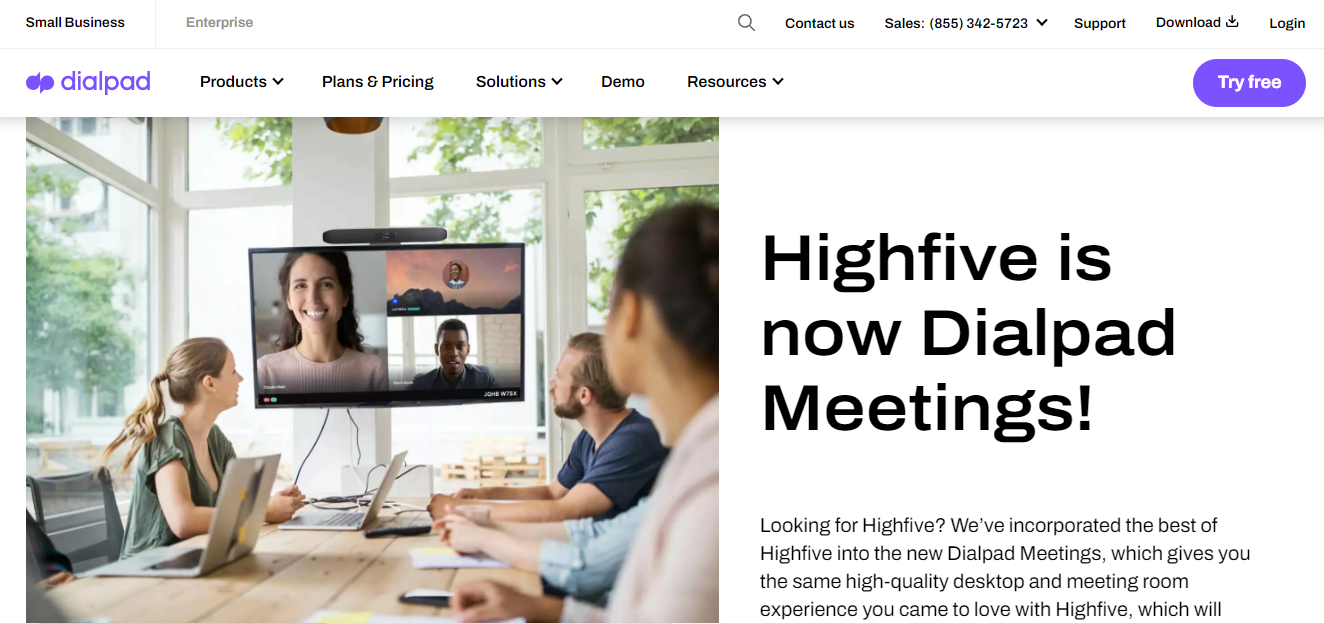 Highfive (Dialpad) has been named one of the most innovative companies by Fast Company, for it provides an unparalleled video conferencing experience.


Highlights
Unlimited meetings and unlimited minutes
Join the meeting from a browser
No pin codes and passwords
Single sign-on with G Suite, Active Directory, or Okta.
Simple URLs
4k HDR sensor
Doly Voice-powered audio
Whiteboard view
Intelligent scene framing
Domain-based security
Web, PC, Mac, iOS, or Android
Unlimited phone dial-ins
Integrated with Outlook and google calendar
Integrated with Slack and Skype

Pricing
Select: $199 per month per room, billed annually
Plus: $299 per month per room, billed annually
Premium: $599 per month per room, billed annually
11. Blue Jeans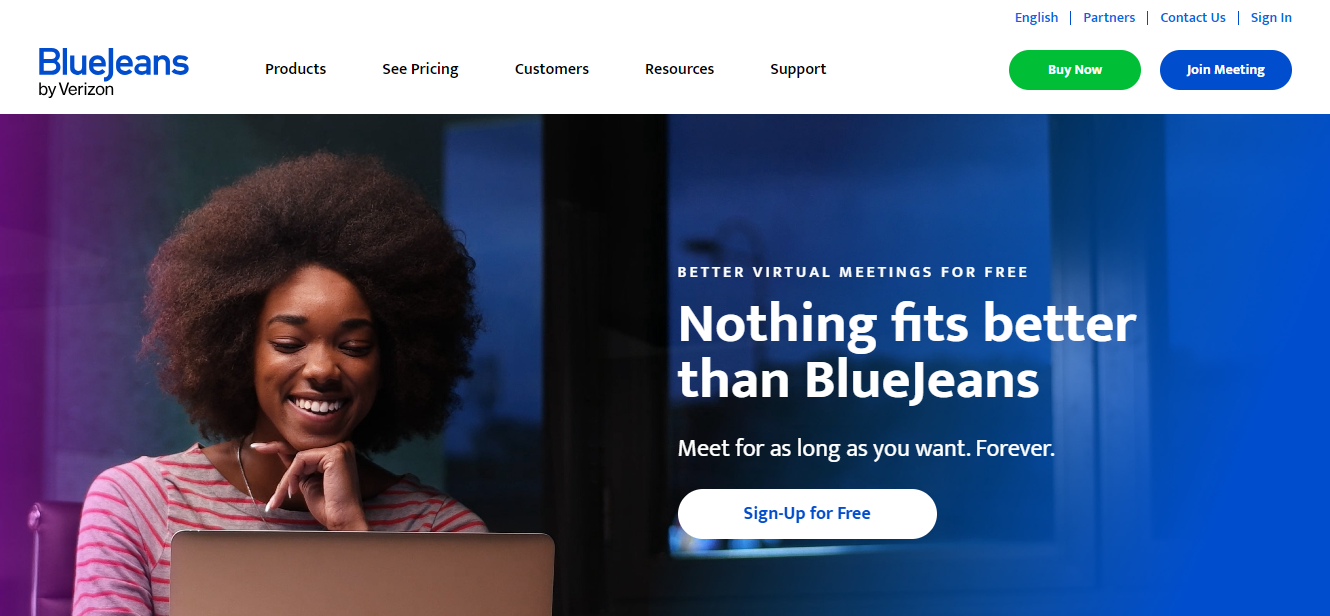 BlueJeans is a highly effective video conferencing software that simplifies the process of joining, hosting, and managing video conferences from remote locations. It enables businesses to facilitate productive virtual meetings seamlessly. With BlueJeans, users can benefit from Dolby's voice audio and HD video quality, enhancing the overall conferencing experience.

Highlights
In-app intelligence that captured important discussion points
Immersive HD video
Dolby Voice® audio
Background noise cancellation
Replay meeting highlights
Prioritize post-meeting follow-through
Room system compatibility
Integration with Workplace, Teams, Skype, Slack, and more
Easy screen sharing
Cloud recording and streaming
Smart user controls
Device agnostic

Pricing
Personal Plan: INR 1,173.88 host /month
Team Plan: INR 1,565.43 host /month
Company Plan: Custom
Signing Off
Face-to-face meetings are invaluable for companies that need to collaborate with remote employers, clients, and stakeholders. Video conferencing features of a modern-day collaboration tool not only save us the cost associated with arranging a meeting but also a great deal of time.
With these apps, you can check in with your clients more frequently and ensure all the projects stay on track. Web conference and Video conference tools can orient your meetings, and keep everyone on the same page by connecting your partners and teammates.