Video calling apps have become an essential part of everyday life, whether personal or business. Everyone, especially during the pandemic, had a strong desire to know the whereabouts of others, which video calls made possible. While some people were evaluating their relatives, friends, etc., and health, others were checking their employees' both health and resources to continue with their regular operations while working remotely.

Many companies learned how capable their official chat apps are as a result of the pandemic, and some discovered the need for video calling software and answering services that their tool couldn't offer since they chose it just because it was popular. As a result, companies had to rely on alternatives such as online video chat apps, and some switched to other chat apps that allowed video calls to maintain their team collaboration.

For your information, experts estimate that by 2025, more than half of the world will have switched to remote work due to its benefits. So, to stay in the game and provide smooth communication to users, clients, and customers, it's high time for every sort of business to adopt the best video calling software.

The following are some of the best video-calling apps that may meet your business needs.
1. Troop Messenger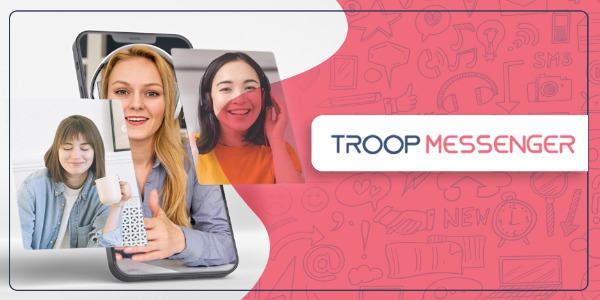 Don't think the writer listed Troop Messenger as one of the top 10 video calling apps by mistake; it's a complete team communication tool that you can use to make effective video calls. As a result, it can be referred to as the best video-calling application, the best screen-sharing app, the best remote tool, the best video conferencing software, etc., you name it.

Troop Messenger aims to empower its users by providing the required features so that they don't have to leave the official chat UI to complete their tasks on other tools' UIs, which may affect their work productivity. While some popular chatting apps offer namesake video call options, social chat apps' video call options may appear to be far superior in terms of quality.

Many businesses were affected by the pandemic, but only those with advanced tools were able to withstand the enforced remote work culture. Because a commonly used chat app or video calling software couldn't suit remote work situations, many clients were forced to rely on numerous tools or switch to alternatives overnight. As a result, when compared to other tools, Troop Messenger shares a significant portion of the graph chat making it one of the best apps for video calling.

Troop Messenger has several advantages as a video calling app.
Using the Join Now option, you can join the missed video call.
During video calls, you can share your screen at any time.
Multiple members or developers can work on the code using the Jointly-Code Editor.
Using the self-exit option, the host can exit the call without terminating it.
Troop Messenger is a very secure application, which is why, in addition to software businesses and banks, other sectors such as Defense agencies, government agencies, political parties, healthcare units, and others have opted for it. So, if you are looking for the most secure video chat app with more features likely your search ends here. It's available in a variety of delivery models, including on-premise, chat APIs and SDKs, SaaS, and more. So you're just a few clicks away from downloading one of the few secure video calling apps available.
2. FaceTime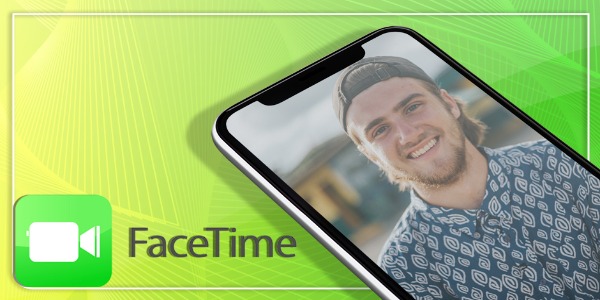 Apple Inc. developed FaceTime as a proprietary videotelephony product that is compatible with iOS devices running iOS 4 and later, as well as Mac computers running Mac OS X 10.6.6.

Although it is not compatible with Android, Windows, Linux, or other platforms, FaceTime is used by a small number of small enterprises and startups, particularly in the United States, for business chat and meetings. It is, however, extremely popular among Apple users, and you can easily switch between video and voice. Perhaps, Apple's reputation persuaded its users to use only FaceTime negating the need to download other video calling applications, or in other words, Apple users don't show interest in other apps for video calling, since FaceTime offers quality service.

Facetime is a free app with no paid options. It's part of the Apple experience, and it's available to everyone with a compatible device or a link. It's also simple and basic, with decent video quality, and the addition of meeting connections and screen sharing greatly improves its functionality.
3. Zoom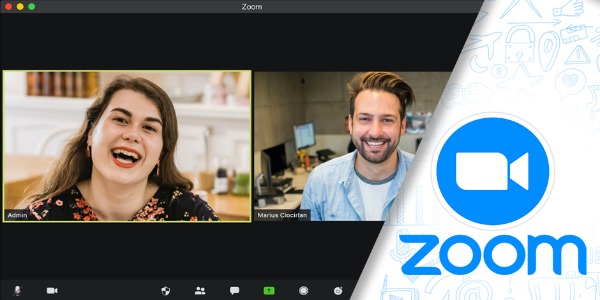 Zoom is one of the few video calling apps or conference apps that have been ruling the market for a long time.

This video chat platform offers a free subscription, yet it comes with some restrictions. This free package allows you to host up to 100 people and participate in as many one-on-one sessions as you want. Each group or business meeting, however, is limited to 40 minutes.

As a video calling platform, Zoom is available on all major platforms. Windows, macOS, Android, and iOS are all supported operating systems. Zoom can be accessed through a web browser or by dialing a standard phone number. Users can take advantage of a variety of plug-ins, extensions, and other third-party software.

With the foregoing in mind, it's clear that Zoom had security difficulties. For example, during the pandemic, a few vandals intruded into corporate and judicial meetings, prompting Zoom users to seek an alternative in other video chat platforms. However, it has now been reported that Zoom has encrypted all calls, conferences, and other communications.
4. Slack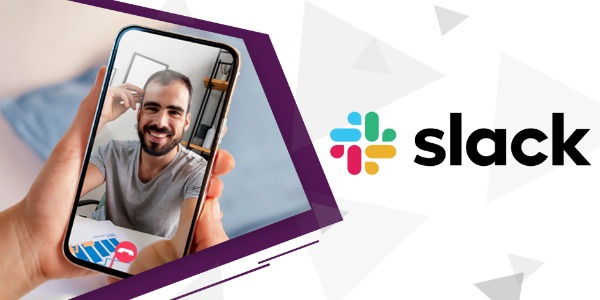 Slack is a popular communication tool used in businesses all around the world, that has both video calls and video conference features.

Slack is one of the applications that has made its users reliant on other tools because its free plan only permitted one-on-one video calls, while premium subscriptions allowed up to 15 people to participate in video calls. As a result, few free plan users abandoned the idea of upgrading to a higher plan, leaving premium plan users with the option of using its alternative chat apps, which facilitated the video calling feature allowing a large number of members, or relying on live video calling apps scattered across multiple UIs.

If you're thinking about switching to Slack, first assess your needs for video calls before deciding. Integrating a live video call app is not recommended due to security concerns. Hence, if your company holds meetings with more than 15 members, then this is not your tool unless you are looking for instant messaging software, rather, you can find some best team collaboration tools which can be the best video calling software too, with its video calling features.
5. WhatsApp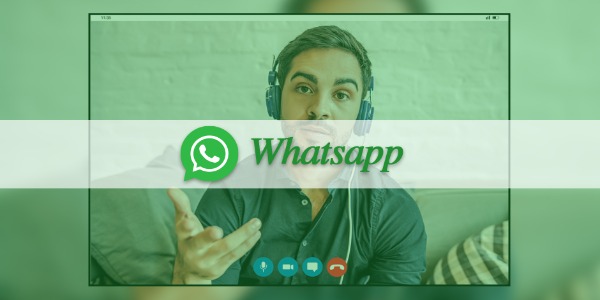 WhatsApp is a popular social messaging app, but few small companies use it for business communication. It has grown in popularity among small business owners since the addition of secure payment gateway alternatives, and it is also a free app. Video calling was previously exclusively supported on mobile devices, however, this has recently changed. WhatsApp's desktop client allows users to make and receive video calls. So, small times business users can use video chat for business using all the devices.

The video call feature works well, but when compared to other office chat apps, it falls short due to its poor quality. WhatsApp would be a poor choice in using as a live video call app for surviving in the modern business world because other applications offer high-definition video calls with recording capabilities for future reference, video conferences, screen sharing, remote access, and so on.
6. Whereby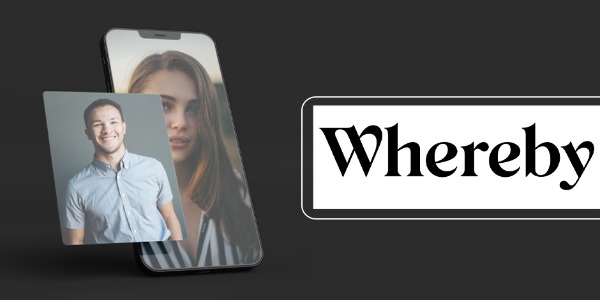 Whereby originally named Appear.in began as a summer intern project under Telenor, a Norwegian telecom provider, and has since established itself as one of the popular video calling apps. It's perfect for small businesses looking for an easy way to connect with team members. Because of its simplified form, it provides quick service, and there is no need to download an app or log in; users simply create a room, publish their meeting URL, and anyone may participate in the browser.

In comparison to Zoom, it allows for 45 minutes of meeting time with 100 participants, which is only 5 minutes longer. Also, unlimited participation is supposed to be allowed in the Pro and Business programs. Screen sharing is possible, but it does not allow for remote access, so it may not be appropriate for remote teams unless they want to work across various platforms. Small organizations can use it without concern, but be aware its pricing page implies that there are no video recordings. So the decision-making is up to you.
7. Microsoft Teams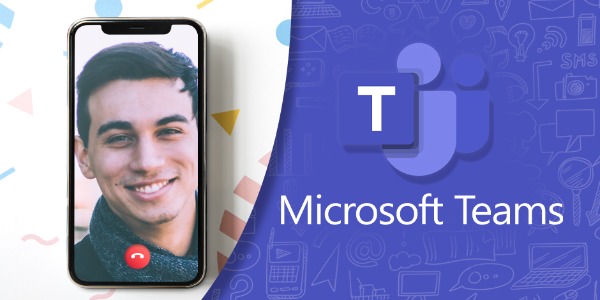 Microsoft Teams is a Microsoft-developed proprietary business communication platform that is part of the Microsoft 365 product line.

It is one of the few applications that helped remote teams during the pandemic. Due to security concerns and a time limit with the free plan, Zoom users have switched to a few different programs, one of which is Microsoft Teams. Other domains, such as educational institutions, sales executives, and so on, began to use this technology as online video calling chat because of the free plan's time limit.

Users can initiate the video call with a few clicks and on the other hand, they can plan meetings and add agendas with the conference feature. Close integration with the Microsoft Office suite for document, calendar sharing, and note collaboration are a few of its features.

Teams' AI powers tools like screen sharing, backdrop blur, and noise-suppression software. It also connects to Workplace and is included in an Office 365 plan, just in case you need it outside of the office. If you ignore the fact that it does not have an on-premise option, Microsoft Teams might be your team chat and video calling app, with enough functionalities to boost productivity.
8. Discord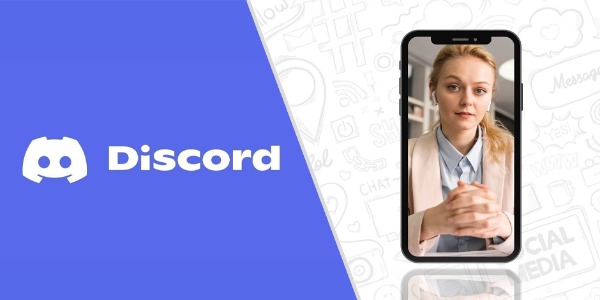 Discord was created by Jason Citron, who was the co-founder of OpenFeint, a popular social gaming platform for mobile games. It was first made public in May 2015, using the domain name discordapp.com. Citron observed how challenging it was for his team to work out tactics in games, so he developed a chat service with a user-friendly focus.

With its Discord screen share, video chat, and other features, it became a popular program among gamers and it joined the league of best video calling apps. It enables streaming within the app, which is a wonderful method to play games with friends by broadcasting one user's screen content to the rest of the group. Small businesses later used this capability and began utilizing it to communicate with their clientele.
9. BlueJeans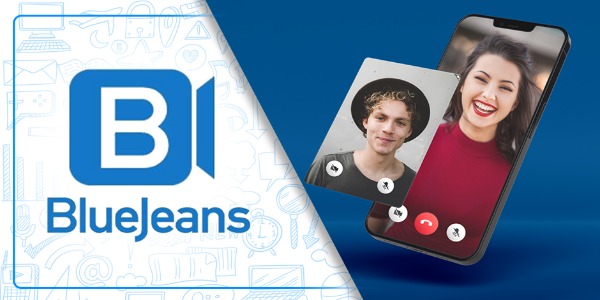 BlueJeans by Verizon is a company that offers an interoperable cloud-based video conferencing service that connects users across a variety of devices and platforms. It uses a system of meetings, rooms, and events to enable video calling for large groups and organizations.

It's a full-featured online conferencing program with collaborative tools built in that can enhance your teamwork. Bluejeans uses a system of rooms, meetings, and events to enable video meetings anywhere, touting a simple and modern approach in contrast to some of the more complex systems offered by competitors. The only disadvantage of BlueJeans is that it does not offer a free subscription; instead, it only offers a 14-day trial period.
10. Google Duo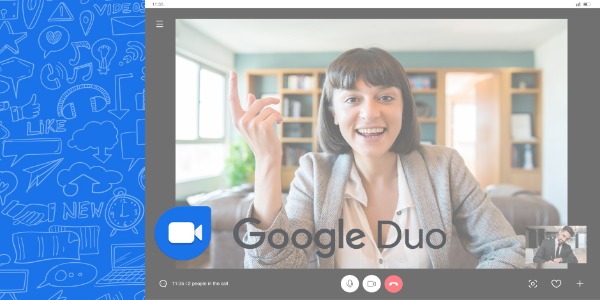 Google Duo is a video calling app developed by Google that is available for Android and iOS. On May 18, 2016, it was introduced at Google's developer conference, and it became live on August 16, 2016.

This live video call app began as a one-to-one video chat app and has since evolved into a group video chat service. Google Duo allows you to form groups of up to 12 people and have video chats with them.

Many Android phones come with Google Duo pre-installed. Because your Duo identity is just your phone number, you don't need to register an account or even utilize your Google account, as one might assume given that this is a Google service.
Conclusion
Communication is critical to a company's success, and video calling apps have become one of the most popular ways to stay in touch with clients, consumers, and other stakeholders. As a result, it is recommended that you choose a comprehensive tool that includes chat capabilities, file sharing, video calls, and video conference features so that you do not have to initiate a video call in the name of a conference or meeting, which will harm your brand image in the eyes of your customers or clients.

Since your data is an asset to your unethical contemporaries and hackers in this modern digital world, integrate it into your business needs as a high priority and start your research with the aforementioned tools to locate a full team collaboration tool that penchant for security features. This blog will certainly help you make an informed and wise decision in opting for video calling software.