With the dawn of instant messenger apps, it may have gotten easier to communicate with people all over the world, however, malicious individuals have discovered easy ways to infiltrate our data, business information, and so on.
To your surprise, some famous chat apps don't provide encrypted chats, with that said still few chat apps can provide you with end-to-end encrypted communication.
Some of the best secure encrypted chat apps are listed below:
Best Secure Encrypted Chat Apps
1. Troop Messenger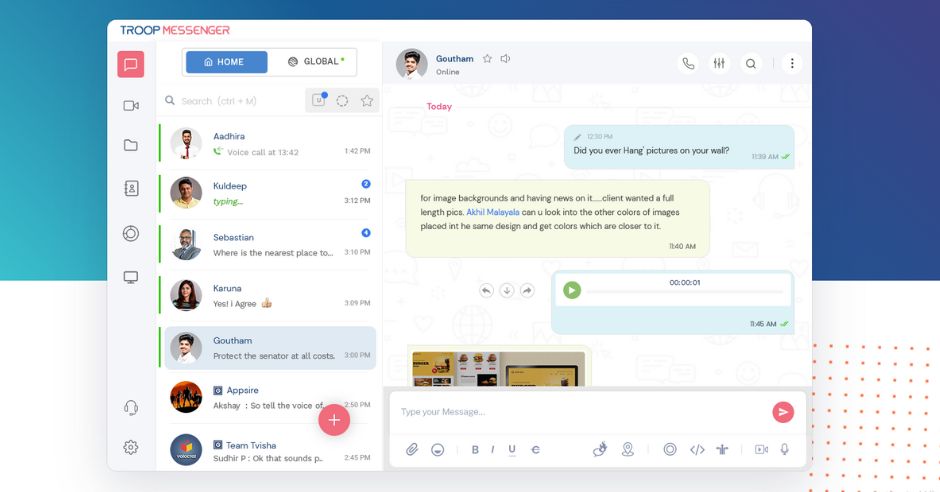 Troop Messenger is a highly secure and best-encrypted chat app that can also be used by the military and NASA.
Troop Messenger is a multifunctional platform that can be used as an instant messaging app, business chat app, work chat app, and so on.
It was created to safeguard daily shared data, and information regardless of domain or demographic. It secures and protects your data with Server-Side Encryption (SSE). SSE has the advantage of not just ensuring data separation but also limiting the complexity of the environment.
However, its features are very proactive but developing such a safe chat app these days is commendable.
Key Features
As stated, it uses Server-Side Encryption to secure and protect your data (SSE).
The user can check the details of all currently logged-in devices by selecting Activity from the profile settings menu. And it empowers the users to log out from the suspicious logged-in device.
The activity monitor also displays information about your usage, like the number of messages, photographs, videos, files, and storage space used.
By default, the one-on-one or group video and audio calls are end-to-end encrypted.
It has the option of a four-digit PIN which can be used instead of your user ID and password to sign in on your mobile device.
Operating Systems: Android, iOS, macOS, Windows
2. Signal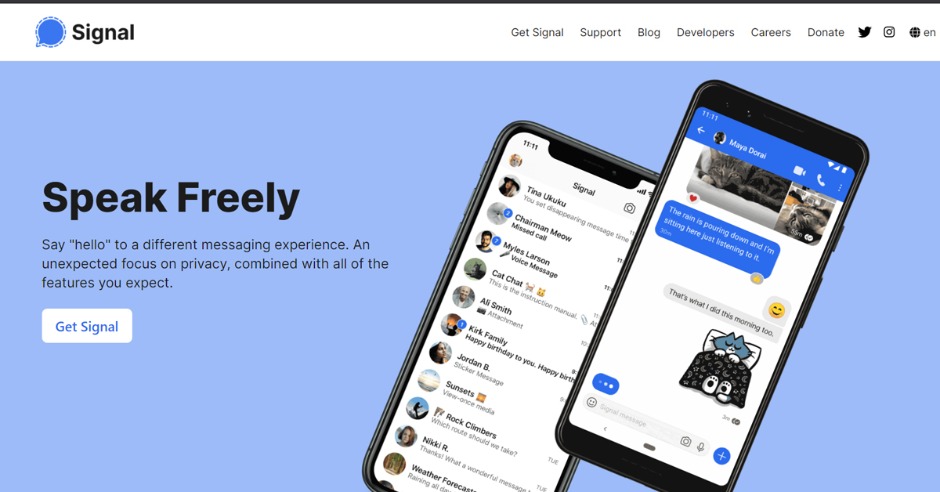 Signal emerged as the fastest-growing social chat app, which has millions of users throughout the world. It is said to be the most secure chat app, which is a cross-platform encrypted messaging service that specializes in end-to-end encrypted voice and text communication.
It was purchased by Twitter in 2011 to improve security on the microblogging network.
Key Features
Signal has no keys to decrypt the messages, as a result, they wouldn't be in a position to track users' messages.
Self-destructing messages.
There are no ads, affiliate marketing, or covert tracking because it is an Open Source initiative sponsored by donations and grants.
Operating Systems: Android, iOS, Windows, macOS, Linux
3. WhatsApp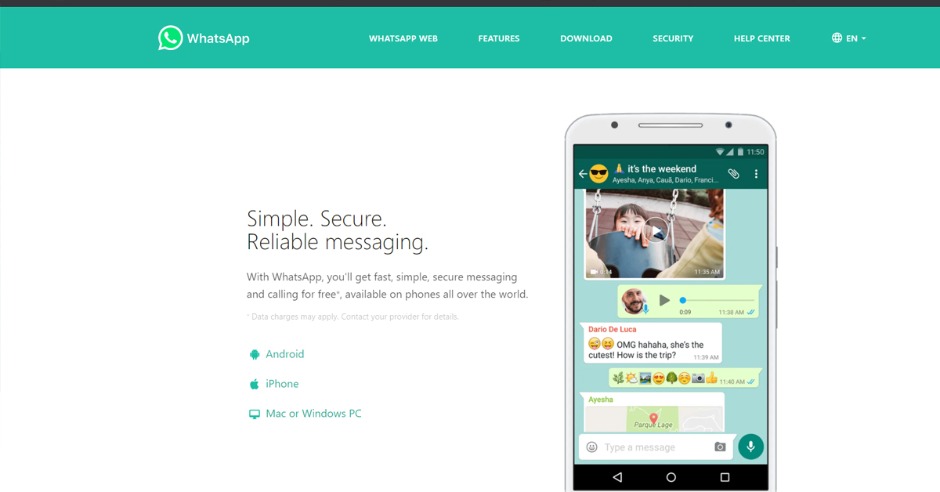 With WhatsApp's introduction into the IM league in 2009, many individuals all around the world became users with the ability to exchange photographs, texts, voice calls, and video calls.
In May 2019, WhatsApp prevented hackers from infecting phones with spyware by fixing software bugs.
On January 7, 2021, WhatsApp, and Facebook asked for the user's consent to share their data with marketers, as business conversations held on the social network may be read and utilized by businesses to target customers. As a result, many users have switched to alternative encrypted chat apps. Later, Facebook changed its thoughts.
The end-to-end encryption feature on WhatsApp ensures all of your communication, including messages, files, and calls, is private and only you and the recipient can see it.
Key Features
Encryption in WhatsApp improves communication privacy and protects users' messages from impostors or malicious individuals making it a safe chat app.
It allows users to modify their privacy settings, such as whether their status and profile are visible to others.
Operating Systems: Android, iOS, Windows, macOS, KaiOS
4. Telegram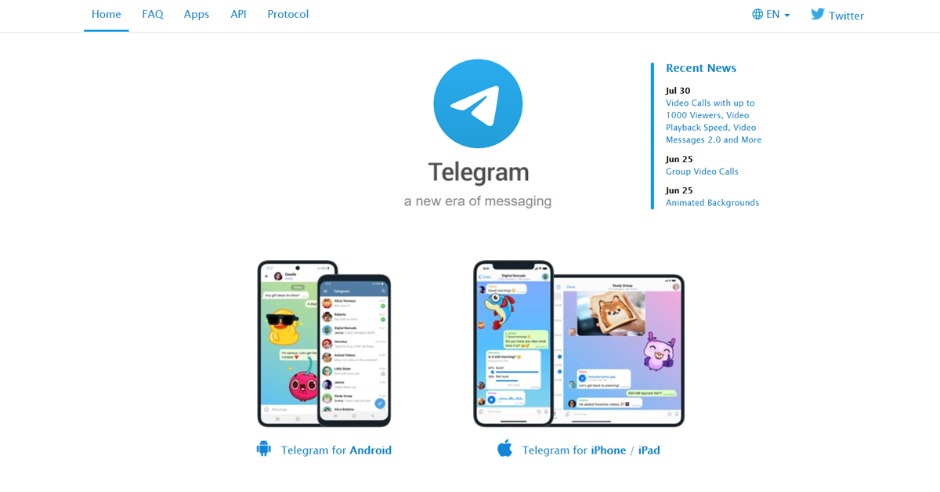 Telegram provides end-to-end encryption like any other instant messaging program and it is regarded as one of the most secure chat services.
Messages, files, photographs, and videos can be set to self-destruct after a particular duration of time has passed since they were sent and received. When you erase messages from your chat history, the app on the other end of the secret chat will be instructed to do the same.
Key Features
A timer can be used to destroy messages.
You must encrypt your chat so that your data wouldn't be stored on Telegram's servers, as a result, it aids the security of your messages from risk.
For security and speed, distributed servers are deployed across the globe.
Operating Systems: iOS, Windows, Android, macOS, Linux
5. Wickr Me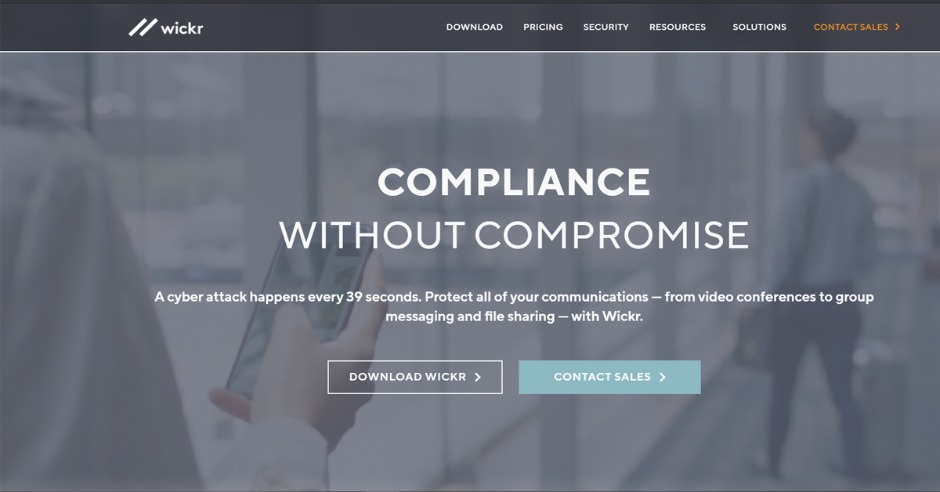 Wickr was one of the first instant messengers to employ end-to-end encryption (E2EE), having been founded in 2012 by Silicon Valley-based privacy and security enthusiasts. Messages are encrypted by default, and the organization is subjected to conduct security audits regularly.
While registering yourself, It doesn't ask for any contact details such as an email address or a phone number, so no personal information is collected in the process and the app doesn't have access to it.
Key Features
Custom self-destructing configurations
Files, photos, and videos can be exchanged securely
Secured location sharing, online status
Operating Systems: Windows, iOS, Android, macOS, Linux
6. Threema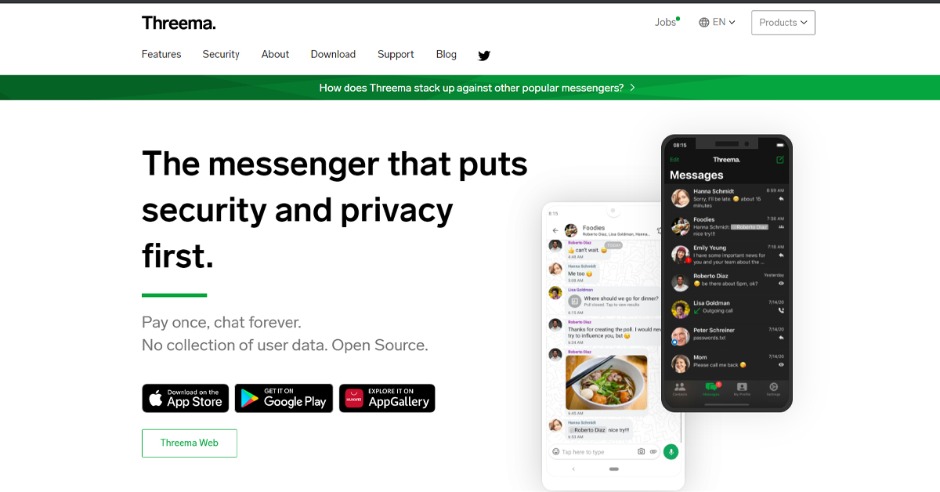 Threema is an encrypted chat app that does not require a phone number or an email address to use, instead, it assigns you a unique Threema ID, allowing you to use the program fully and anonymously. Scannable QR codes make it easier and safer to authenticate other users and add contacts.
The app's creators also claim that once your messages are delivered, they are deleted from their servers.
It contains a feature called Private Chats that allows users to password-protect individual chats, as a result, attackers cannot access confidential discussions.
Key Features
Anonymous chat provision
Option to hide the specific chats with a password
Servers delete the messages
Operating Systems: Web, Android, iOS, Windows Phone
7. Viber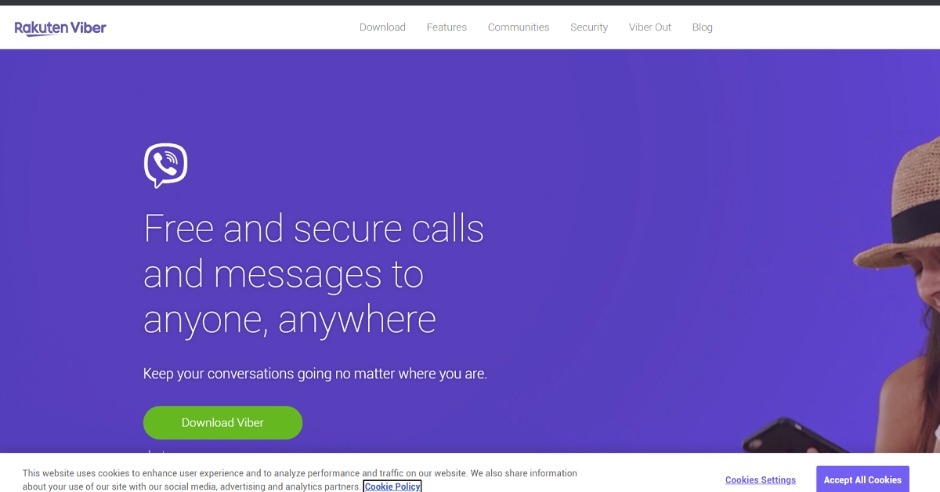 Rakuten Viber, often known as Viber, is a cross-platform voice-over IP and instant messaging software application owned by Rakuten, a Japanese multinational corporation.
It allows fully secured voice and video conversations on mobile devices and main desktop operating systems after selecting the appropriate sharing option.
It has color codes that indicate their level of security, such as
Green indicates that the chat is encrypted and the contact with whom you are connected is trustworthy.
Red indicates an issue with the encryption key.
Grey indicates encrypted communication with a trustworthy person.
Key Features
It is developed by a former Israeli intelligence officer
Capable of self-destructing the messages
By exchanging secret keys, trusted contacts can verify the identity of the people with whom they are communicating.
Operating Systems: Android, Windows, macOS, iOS, HarmonyOSinstant messaging programs
Conclusion
With regular technological advancements, the vulnerability of instant messaging programs is also increasing. If you want to have encrypted chat, do some research on the chat applications to determine how committed they are to privacy and security, which this blog can help you with.
We live in a time where our personal and business data can be readily hacked by attackers or marketing companies without our knowledge or approval, so leave no stone unturned in using a safe chat app.