It shouldn't come as a surprise that team messaging platforms are widely popular among employees. Data shows that 71% of employees in the tech industry and 62% of the workforce in international companies rely on these tools.
They're simply more efficient than email; you get instant responses, have an easier time staying productive, and can better foster relationships (the foundation of great collaboration). And with the recent shift to remote working due to the COVID-19 pandemic, instant messaging is more important than ever for proper business communications.


However, picking a good team messaging solution can be tough – especially if you didn't use one in-house until now and only relied on email. In fact, deciding is hard even if you are just looking to switch to a different platform.


Why? Because there are so many options on the market right now. It's easy to feel overwhelmed, give up, and just stick with email instead because it feels like less hassle.


Falling into that trap is annoying, time-consuming, and lowers productivity. Plus, you'll only end up realizing you need instant messaging later, anyway.


So, we came up with this list of must-have features for any instant messaging solution. It should save you a considerable amount of time and effort when reviewing services.
6 Things to Look for
Here are the features we believe any instant messaging platform should offer to provide businesses with a full and streamlined experience:


1. Cross-Platform Compatibility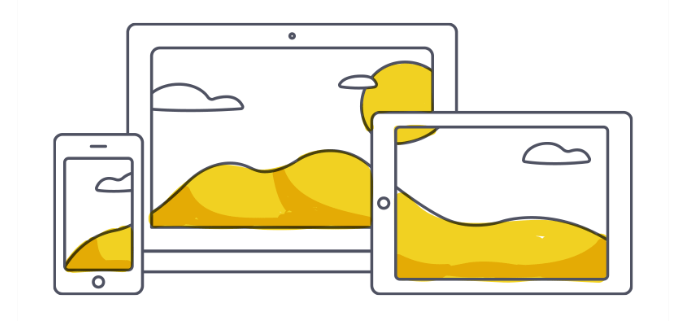 The average digital consumer owns three connected devices. Sure, your employees should do most of their work and collaboration on a dedicated device (like their home computer or company-issued laptop), but let's face it – that's not always the case.


Employees might switch from chatting on their laptops to doing it on their phones in an instant. If they're at work, it can happen when they go to the coffee shop next door for their lunch break. If they're working remotely, they might start suddenly using a mobile device because they need to do some emergency shopping or run some urgent errands.

Any number of things can happen, so it's best to be prepared. The instant messaging solution should offer native, easy-to-use clients on the most popular platforms (Windows, macOS, iOS, Android). Otherwise, you'll just waste money on a service not everyone in the company can use.
2. Support for Outside Contacts (Vendor-Client collaboration)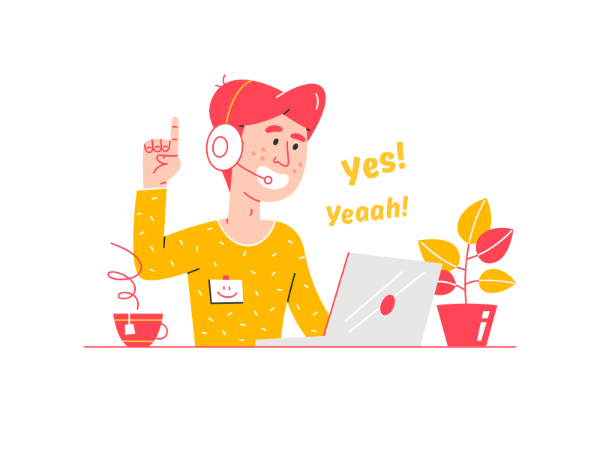 By "outside contacts," we mean people like vendors, clients, or freelancers who don't have a contract with your company.

Here's what we mean by "support" for those kinds of contacts: The platform should offer a way to add those outside contacts to your business' communication channel without compromising company data or your employees' privacy.

As an example, let's say you just hired a freelance writer to work on some blog posts. It's much more productive for them to talk with your content manager on the company's messaging platform than through email or phone.

However, since they're from outside the company, they won't need access to the same channels internal employees use (like a channel discussing sales, recurring orders, or an upcoming birthday party).

The same goes for vendors or customers. They only need to talk with the right person (like someone from sales, shipping, or distribution). They don't need access to the inner workings of the company.

So, the messaging platform should have an easy way of adding outside contacts and assigning restrictions and permissions to them.
3. Simultaneous Messages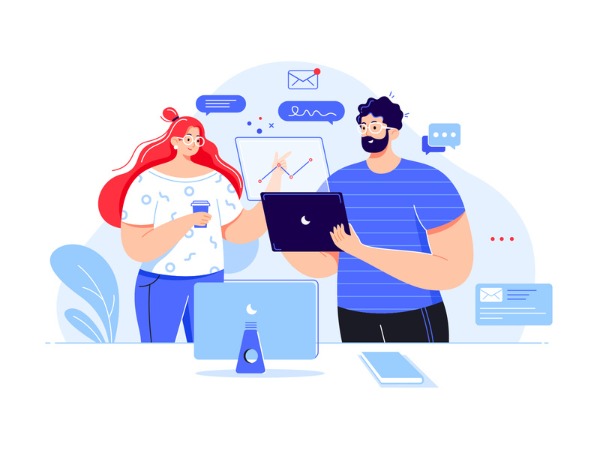 Sometimes you just need to message many people at the same time. The first instinct would be to send the message on a large channel where everybody can see it.

But hold on – maybe not all the people there need to know the contents. If you're planning a surprise party for an employee or more, you wouldn't want them to find out.
Similarly, maybe you only need to let your team know about the details of a project, not everyone else on the same department channel.

True, you could just create a new channel or group where you can add all the people you need to message, and just talk with them there. But what if you only need to send a simple message and nothing more? Like letting employees know what time a video conference will be held, for instance. Setting up a dedicated channel/group just for that seems completely unnecessary.

Ideally, the messaging platform should have a feature that lets you send simultaneous messages to individual users. If you can message separate groups too, it's even better.
4. Advanced Search Functions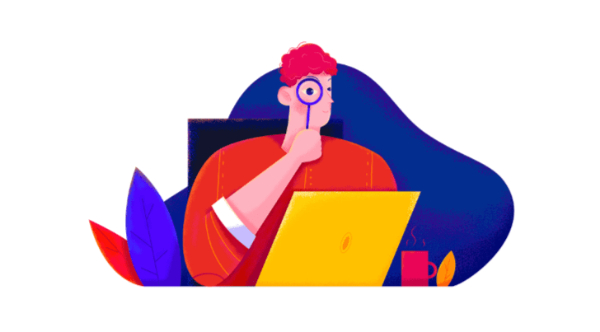 For all messaging platforms have to offer, their search functions are usually lacking. And you will need to use them eventually; whether it's finding an old document you forgot to back up or an important video presentation you got weeks ago.

Unfortunately, most solutions only let you search by keyword. That's sometimes enough, but most of the time, it just ends up being an annoying and time-consuming task. Some services offer some modifiers to make things easier for you, but the whole process still ends up feeling like a chore.

To avoid wasting unnecessary time, you need a messaging platform with advanced search functions. Basically, you should be able to search for something by date range, images, videos, files, and even links.
5. Self-Hosting Options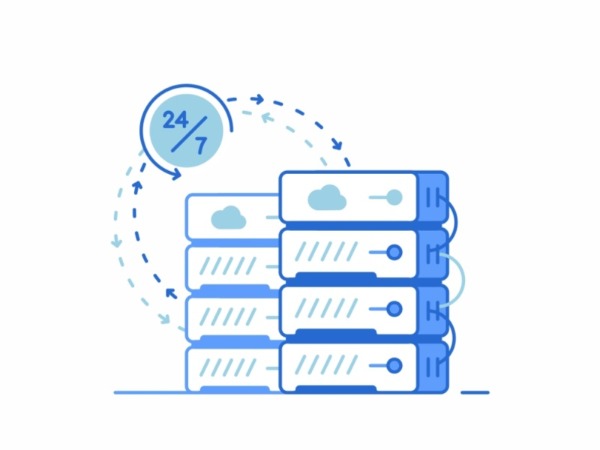 Messaging platforms usually offer decent security, but sometimes you just need to take matters into your own hands.

Maybe you want to host the messaging service on your own physical servers to make sure no third parties access it. Or maybe you're worried the service could suffer data loss or a breach and want to enjoy some peace of mind.

We could go on and on with examples. The idea is the same: if the messaging platform lets you self-host, you get better privacy, security, and DLP (Data Loss Prevention). This is perfect for government agencies, large nonprofit organizations, Fortune 500 companies, and defense agencies.
6. Custom App Option
A messaging platform might meet all your requirements, but what if it has extra features you don't need? You might not feel right about the price because you end up paying for features you won't be using at all.

In a situation like that, it helps if the app developers are willing to accommodate your needs. Basically, if they're open to creating a fully customized messaging app for you, that's based on their framework but only has the features you require.

Bonus points if mobile developers can integrate the custom app with other services, allow you to run it on your servers, and store everything in your databases.
Troop Messenger – A Solution That Checks All These Requirements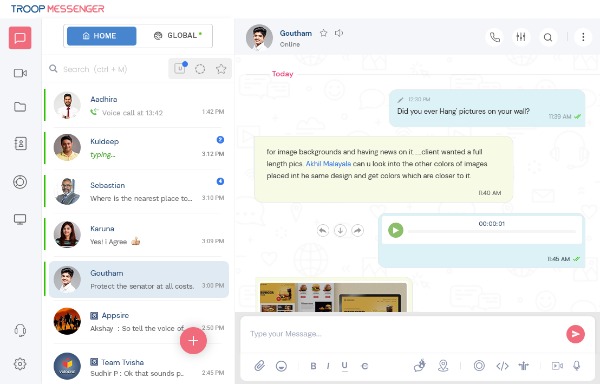 You could spend a few hours looking up instant messaging platforms and checking which one has all those features. Or you could do the easier thing and give Troop Messenger a try. It already has all those must-have features:


Cross-Platform Support – It has working clients on iOS, Android, macOS, Windows, and even Linux. All applications are very easy to set up, and the onboarding experience is excellent.
Orange Contacts – These are outside contacts you can add to your channel. To protect team member privacy and privileges, you can assign conditions to them (like not being able to see user info or be added to groups).
Forkout – A very easy-to-use feature that lets you send simultaneous messages to multiple groups and individual users. Picked the wrong people? No problem just hit the refresh button and you can quickly start the selection again.
Advanced Search Filters – Looking up old files and messages is extremely simple and versatile. You can search by image, link, video, file, contact, favorite contacts, date range, and location.
Self-Hosting – The setup process is very straightforward, and Troop Messenger lets you self-host on physical servers, AWS, Google Cloud, Digital Ocean, and Azure.
Custom App Development – Have very specific needs? No worries. The guys behind Troop Messenger can design a fully customized messaging app just for you. They can even make it white-label so that it fully represents your brand.

And those are just the highlights we mentioned here. Troop Messenger has a ton of other great features that will make in-house communications go very smoothly.

If you'd like to learn more about Troop Messenger (including a quick in-depth look at how it works), check out our review at ProPrivacy.
The Bottom Line
Instant messaging is the future of business communications (if it isn't already). If you want to increase productivity and efficiency, you need to use it to streamline collaboration with your teams, clients, and vendors.

Just make sure you pick a good service – preferably one with self-hosting, advanced search filters, and simultaneous messages to individual users. If you know other must-have features, feel free to let us know in the comments.