In 2011, Microsoft acquired Skype for $8.5 billion and turned it into a terrific program for voice and video communication and a winning investment.
In 2018, Slack signed a contract with AWS to spend at least $250 million a year for five years to enrich the Slack platform and take the 'business collaboration software market' by storm.
Now,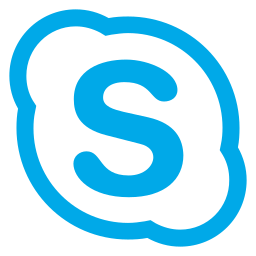 Slack and
Skype are locking horns to win the title of 'best office communication and collaboration tool,' and their target users are to decide their fate.
A major shift is coming up for businesses that were using collaboration tools like Flock and Microsoft teams, and whether they're ready or not, Skype will be taking over Microsoft Teams by 2021.
The rivalry for domination is so strong that it took us a long time to analyze all the aspects of these ultimate business collaboration tools. We have made the comparisons and announced our verdict.
It's time for you to check it out!
With Skype, users can talk, collaborate, and chat.
Before virtual collaboration tools came into the picture, Skype was the most popular business collaboration software. It's main function is video calling. For remote business meetings, quick roundups, and any sort of communication with remote clients, Skype was a go-to application. Businesses and employers all over the world were heavily dependent on this tool for instant team communication.
With Slack, there is a guarantee for efficient teamwork, seamless collaboration, and streamlined integration.
In 2013, Slack evolved as a promising business collaboration and communication tool, and within a couple of years, the tool changed the team chat scenario altogether. It was not the first application of it's kind because by the time Slack was launched, HipChat was already competing with Skype. But Slack sure managed to create the buzz through creating a powerful network of people, and in no time, it became the office chat app everyone was talking about.



What's the Fuss all about: Why we are comparing Slack with Skype?
Since both these bosses are ruling the office chat app market and earning reputable reviews, businesses that are new to remote collaboration, often find it difficult to make a choice and pick one out of these two stalwarts.
Finding appropriate internal communication software for your team depends mainly on the type of business, company size, and the collaboration features your team will need.
Through this article, we aim to give readers a clear picture of what to expect from which tool. We plan to do this sharing a brief analysis of each feature of both Skype for Business and Slack.
This breakdown oh how Slack compares to Skype in terms of all important features is the only thing you need to make a final decision with respect to your business collaboration needs.
Let's get started!
1. Implementation
One common thing with the deployment of both Slack and Skype is that the overall project can be broken down into small and manageable phases, and an easy transition from one stage to another. It is important to remember that both these tools require three basic components for effective deployment: people, process, and technology.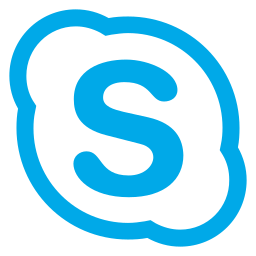 Skype Implementation
An admin can decide whether they should make the Skype app available to all the users.
To control whether or not all company members should get skype, the admin needs to sign up to Microsoft 365 admin center and choose the software they want to be available for users.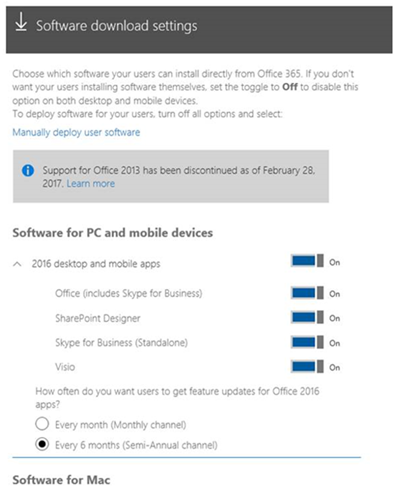 Admin can then ask the team members to Install the Skype for Business application on their PCs or their local network.
Using the Office Deployment Tool, they can also download Microsoft 365, Microsoft 365 pro-plus to control certain aspects of implementation like version and language.
Slack Implementation
Onboarding with admin and team members on Slack can be done in eight simple steps, including:


Build a launch team, where the admin decides the role of each user. For example, the project manager, workspace owner, change team, business owner and etc.
Set up the workplace by changing settings and preferences before the app is launched company-wide. The slack 'settings and permission' page has a full menu of settings that can be used to create a customized slack desktop for users.
The third step involves creating a channel guide who manages all the channels and ensures everyone stays on the topic.
The next step involves training the users by onboarding them in a small group, explaining all the features, and then gradually expanding the teams or departments.
The final step involves inviting everyone on the board and getting started.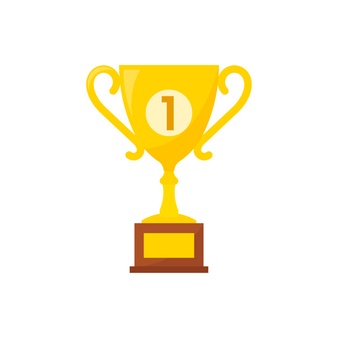 Verdict on Implementation: Slack indeed won us over for a very simplified process of onboarding, which not only helps admins to train the users but also allows flexible addition of entire groups.
2. Messaging and calls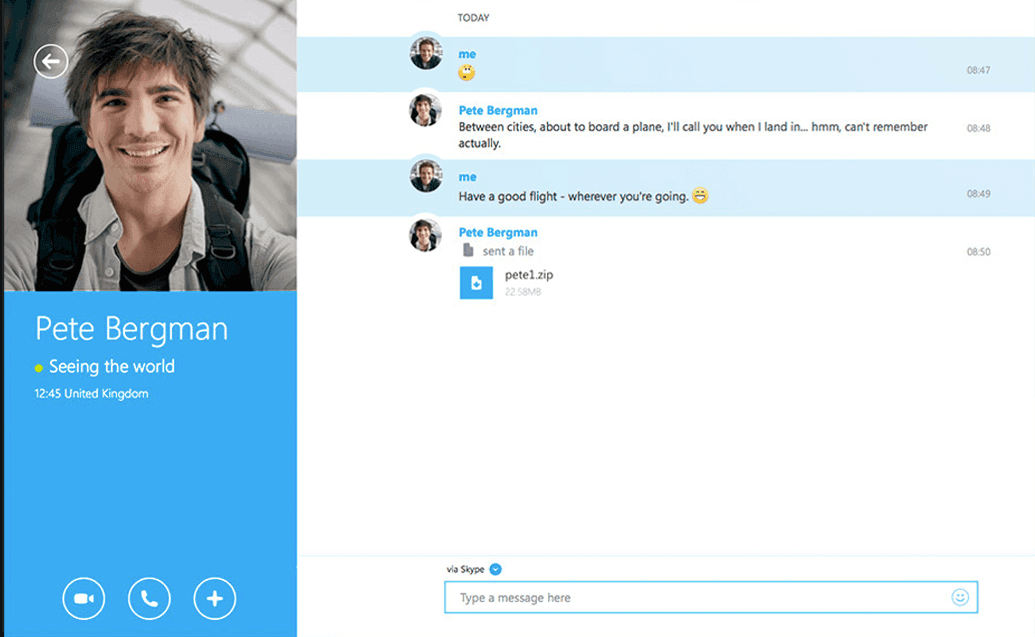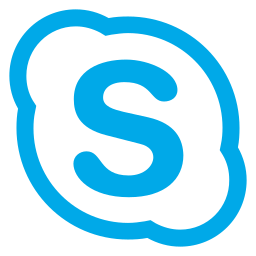 Skype

The best thing about Skype is the users can send a text or call a member or colleague at work, directly, with Skype credit. It's a useful function considering the expensive international and roaming plans for communication with colleagues working remotely.
Skype is known for smart messaging and calling features:


One can call mobiles and landlines at great low rates through Skype Credit.
Skype offers local numbers for 26 countries at a flat fee for unlimited incoming calls.
Users can send direct texts anytime and anywhere with skype.
@mentions feature is available to grab a user's attention
Skype is known for its crystal clear and unmatched audio and video calls.
Skype has a background blur feature that blurs a users' background, leaving them on a focal point during the video calls.
Skype has a call forwarding option as well.
Users can enable captions and subtitles during the video or audio conference.
Slack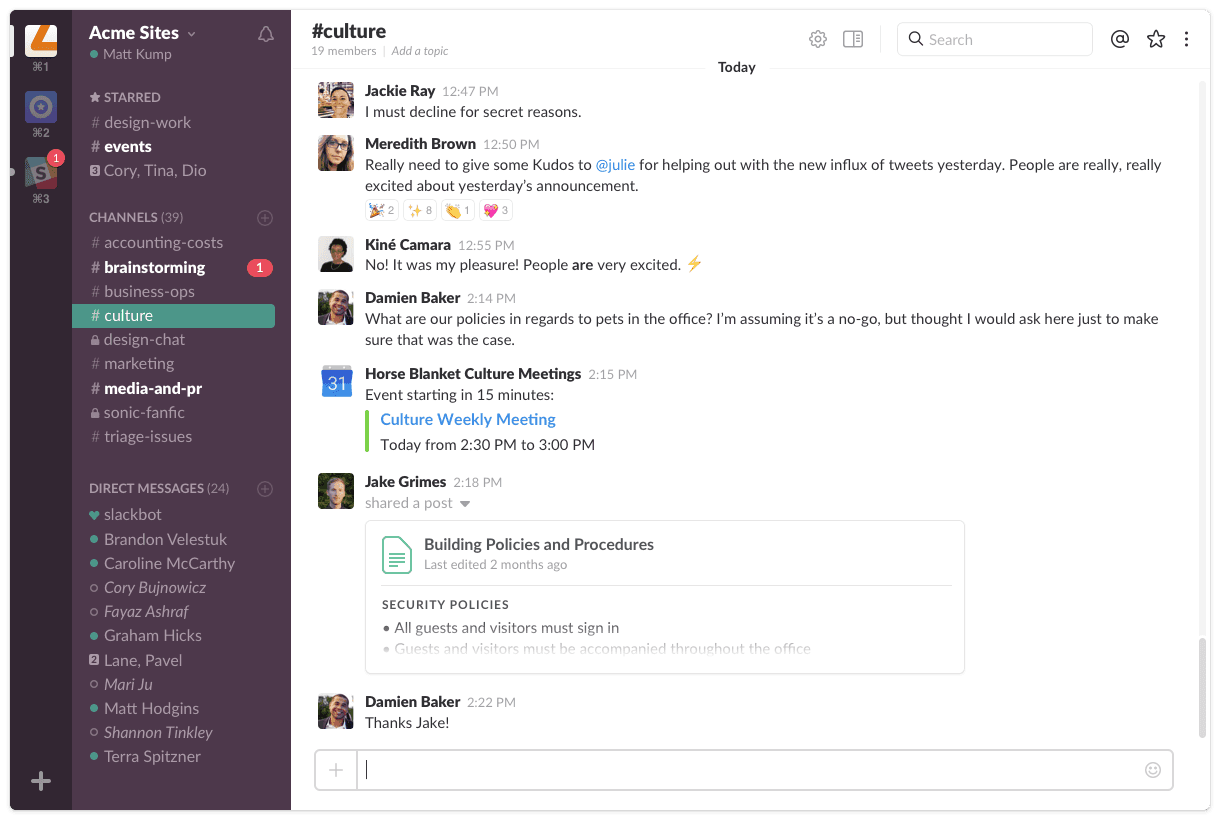 Slack allows both face-to-face and also face-to-screen communication features. Users can collaborate and communicate from anywhere and get work done faster.
Collaboration over the internet from anywhere.
Screen sharing during video calls and conferences for easy communication of complex ideas.
Group Messaging via multiple channels
Slack allows users to create their own channels where they can set reminders, organize tasks, and create a to-do-lists as well.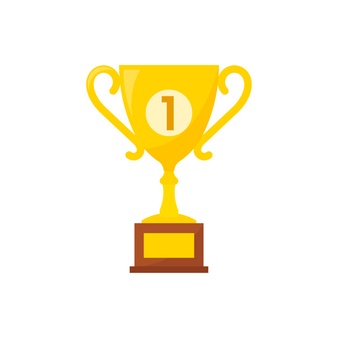 Verdict on Messaging and Calls:
If your business demands frequent calls to international mobile and landline numbers, Skype has to be the pick here. Slack lacks this feature. Furthermore, the features like background blurring and call forwarding are also missing in Slack.
3. Integrations and File Sharing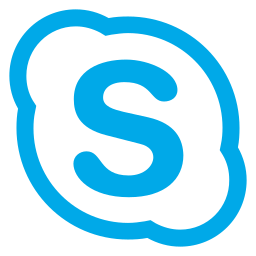 Skype

Skype allows easy collaboration through the document, photos, and videos sharing in different formats.
Using Ctrl+F (on windows) and Command+F (on Mac) users can search within the conversation.
File sharing up to 300 MB
Drag and Drop into the conversation window.
Skype extension feature for sharing articles, news, and favorite pages with skype contact.
Since Skype comes under Microsoft Office 365 plan, the integration will all MS Office tools are only one-click away. It includes Word, Excel, PowerPoint, OneNote and Outlook
Slack


Slack is the collaboration master. When a user shares files within a channel, they can add details and caption, and do a lot more than sharing.
Add context and details you don't get while browsing the folders
Photos, Videos, Files, and documents, and cloud storage (Google Drive and Dropbox) can be shared anytime, anywhere within desktop apps and mobile.
Teams can collaborate on large files and finesse the product with document sharing.
File and conversations, in Slack, flow in searchable spaces.
Safe and secure file storage
The Enterprise plan of Slack allows integration with Salesforce, Zendesk, ADP, G-Drive, and many more tools.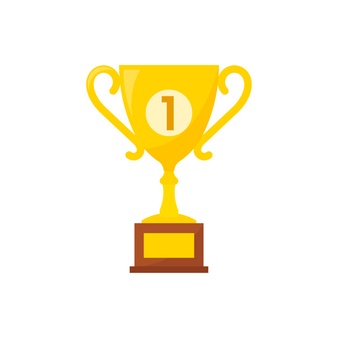 Verdict on Integration and File Sharing:
Slack takes the lead here. With features like adding context to files and collaboration on larger files makes it a better option for teams that rely heavily on document sharing.
4. Pricing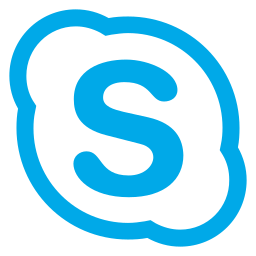 Skype
Skype is a part of the Microsoft Office plan. It is also available as a free communication tool for personal use, but businesses need to purchase the paid plan for remote collaboration and communication needs.
Office 365 Business Essentials plan starts at $5.00 per user per month
Office 365 Business Premium plan starts at $12.50 per user per month
Online Plan 2 starts at $5.50 per user per month
Slack
Slack has packages for small to medium-sized companies. It also has a free plan for small teams willing to try Slack for an unlimited period of time.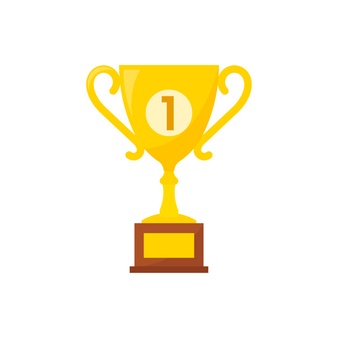 Verdict on pricing:
Slack is indeed cheaper than skype. It is cost-effective and appeals to the small business and medium-sized teams.
5. Supporting OS and Devices
Skype

Skype is available for both Desktop and Mobile use. Supporting OS and devices of Skype includes:
Slack
Slack is available as a desktop app, mobile app, and web browser application as well.


1. Desktop Apps OS:

2. Mobile App OS:

3. Web Browser:
Chrome

Firefox

Safari

Microsoft Edge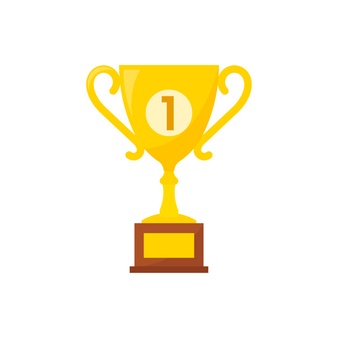 Verdict on supporting devices and OS:
It's a tie. Skype can be a great pick since it can be accessed from Xbox, Alexa, and Tablet as well. Slack is great too because apart from mobile and desktop apps, it can also be accessed directly from the browser.
6. Notification


Notifications keep users informed about events that need their attention. When implementing the tool for team collaboration, notifications are an important feature to consider:


Skype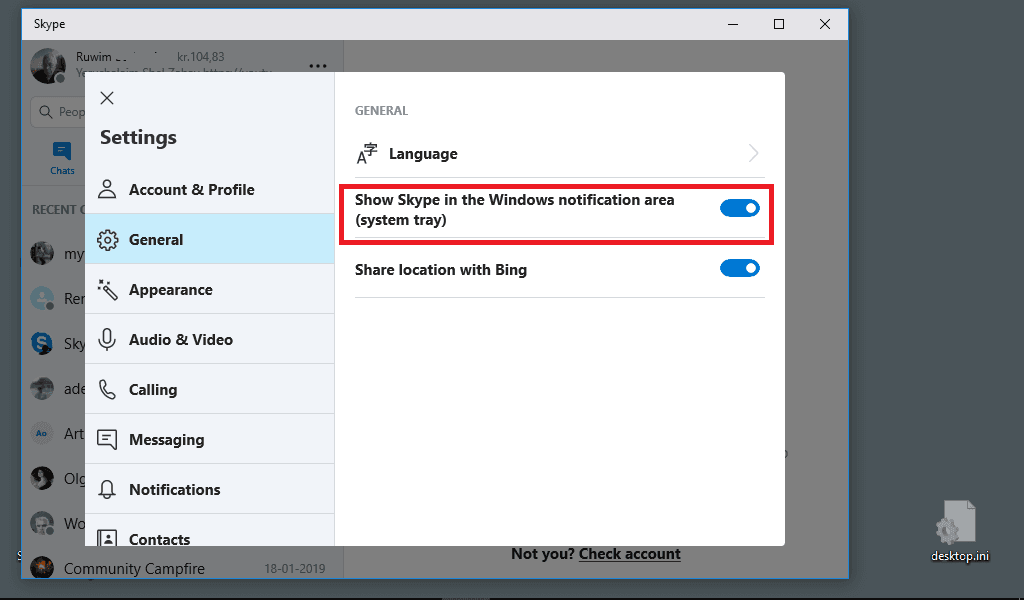 Skype notifications can be managed from settings tabs. Users can control push notifications as per their preferences.


Missed chat or call reminders sent as the Email notification
Do Not Disturb setting for a chat and call notifications
Scheduled call notification
In-app sounds can be change
Notifications can be muted for specific chats
Slack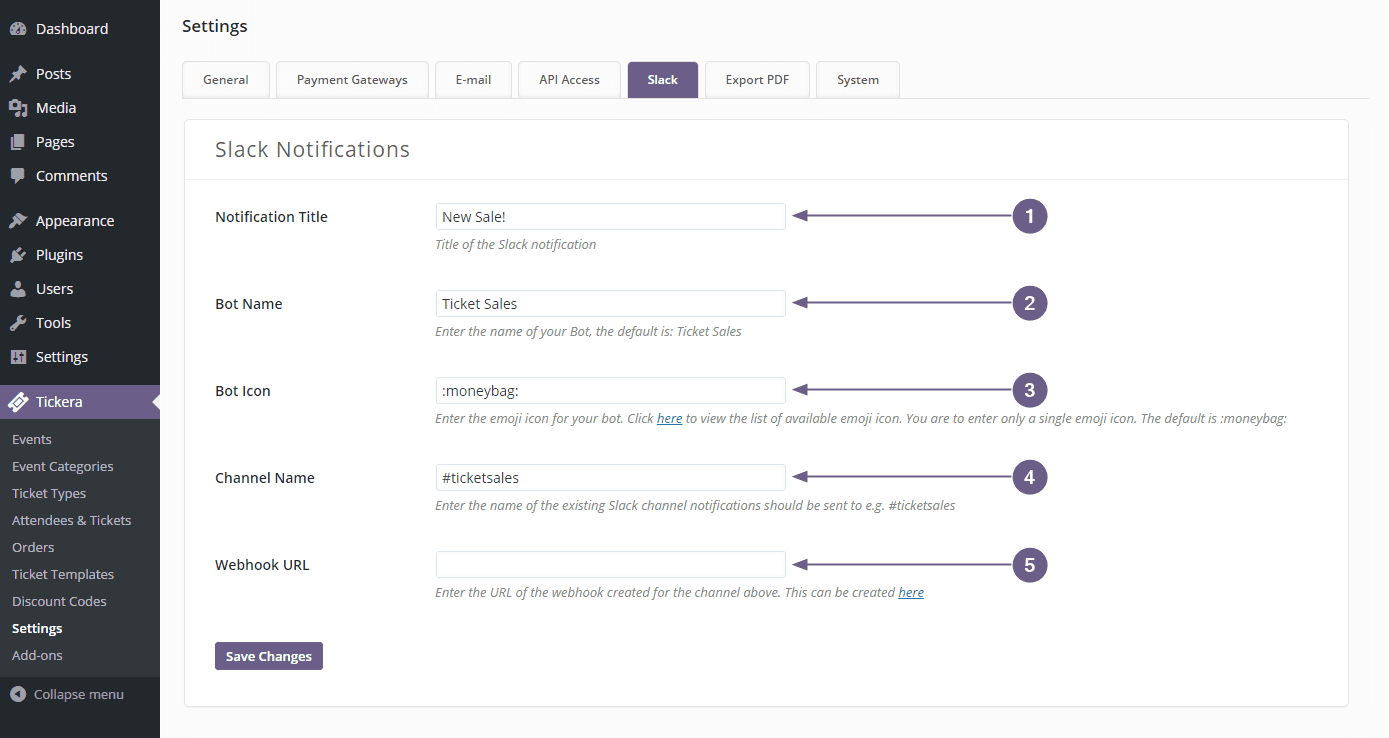 Slack notifies users of messages that are directed to them. You get a notification when the user gets a DM, is mentioned by someone in a channel, receives a reminder from the Slack bot, or when someone uses their keywords. Key notification features to consider:


Notifications can be configured
Users can change the preference of notification appearance and sound
A badge appears before an unread notification
Notification in the taskbar means a teammate has sent a DM
Notifications can be set for DM specific and group-specific
Users who are inactive on Slack receive email notifications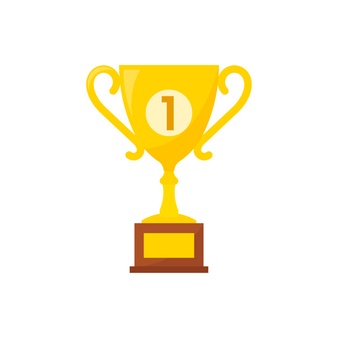 Verdict on Notifications:
Skype wins over Slack. Both these apps can be customized in terms of notifications and a lot can be managed. A lot of users complain about Slack's notification, which sometimes can be overwhelming. Skype's DND saves a great deal of annoyance.
7. Search
Accessing adequate information is key to working faster and smarter and increasing productivity, and hence it is an important feature to consider.
Skype
Search the messages or specific text in windows Using Ctrl+F
Search the messages or specific text in Mac with Command+F
To find a file, just click the gallery in a chat name, and see segregated files, links, videos, and photos in the conversation.
Slack

In Slack, once you can start a search by clicking on the search icon in the top right corner of chat or bar.
Search modifiers can be added for narrowing the search. For example: to search for a specific conversation, use modifiers like in: channel name in the search bar.
Search results can be filtered on the basis of relevancy and dates.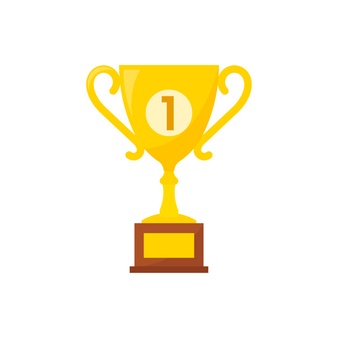 Verdict on Search:
Slack takes the lead. Where Skype's search features are very basic, Slack has an advanced search feature which is a must-have for all business collaboration.
Skype vs Slack: key takeaway
Like we said before, both these tools are the bosses. Skype shines when it comes to audio and video calls and Office 365 tools, and Slack wins us over with integration options. Nobody knows your business better than you. So, we are going to let you decide the best, considering the features compared above.


And if the information was mind-boggling, and left you overwhelmed, here's the condensed verdict as the key take-away:


An ideal Skype Customer could be a company that relies heavily on the audio and video-call conference, where calls need to be made irrespective of internet connectivity. And it's a perfect pick for businesses that need real-time access and collaboration on Office 365 applications. For businesses that function through Excel, Powerpoint, and Outlook, Skype is a preferred choice.
A typical slack client could be the companies that rely on integrations with third-party tools. Since Slack allows over one thousand integrations, it can be the right choice for businesses needing additional features or functionalities. If your team members need to chat on diverse topics and projects, Slack is the best choice. With Slack's ability to create multiple channels, the team can collaborate on multiple projects and also access references faster through advanced search filters.
And if you want a tool that offers everything including quality video calls, video conferencing, file sharing, desktop sharing, work-scheduling, and integrations, you should definitely consider Troop Messenger - an indigenous communication app for world-wide use. With Troop Messenger, you get all contemporary features for addressing your business needs and necessities. Not only can you make unlimited groups, send one-on-one messages, but also recall the sent messages, use advanced single search filters, retrieve messages across time, make favorite users, and create a splashboard.
This business collaboration software also has features like live location sharing, confidentially chat windows, and data recording features. There are a lot more great things that you can do with Troop Messenger.
At Troop Messenger, we strive to enhance the user experience through our robust R&D. We invite you to give Troop Messenger a try and see how this new-age 'slack and skype alternative' ends your search for the best team collaboration tool.