Companies that collaborate through screen-sharing Apps & co-browsing enjoy a 2.4% annual decrease in support cost, year-over-year
Screen-sharing app enables a user to instantly see another user's screen and direct them through the toughest of conversations, guidelines, and interfaces.
Using the screen-sharing tool, you can make session make the session more interactive by using a mouse to remotely annotate, highlight, scroll, and click on the user's screen.
Screen-sharing solutions are indeed useful, regardless of the industry. They can generally be used within internal teams to brainstorm and ideate, provide demos, and more.
In this article, we will discuss the top 11 screen-sharing tools that are dedicated Screen sharing solutions:
Highlights of Best Screen-Sharing Software
Ease of access for participants
Annotation features like marking up the screen, drawing, and highlight
Collaboration features like presenter-switching, co-browsing, joint annotation, and collaborative document editing.
Support features like remote access
Integration features to automate tasks
Easy recordings
Multiple Users can share the screen simultaneously
1. Zoom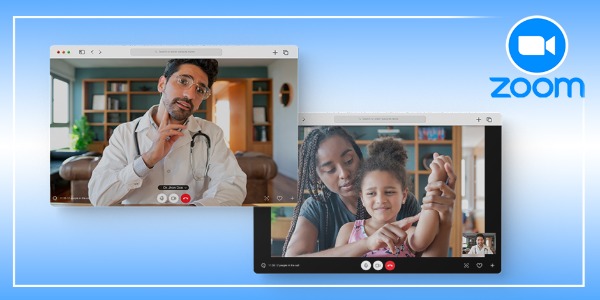 When it comes to business video communications, on a reliable cloud platform, Zoom is the leader, This app may have been popular as a video conferencing app accompanied with the best webcam but some users are also using it as a screen-sharing app. Zoom simplifies real-time messaging & content sharing during video conferencing, with unparalleled usability, built-in collaboration tools, end-to-end encryption, and more.
Businesses that switch to Zoom, have reported a 92% increase in performance, an 82% increase in trust, and a 91% increase in sense of engagement. Here's why:


Key Points to Note:
Role-based user security
Recording of meetings to the cloud or locally
Multiple participants can share their screens simultaneously
Co-annotate for an interactive meeting
Up to 1,000 video participants
Up to 10,000 viewers
Option for on-premise deployment
Single Sign-on
Dedicated phone support
Admin dashboard
Company branding
Custom Personal Meeting ID

Zoom Room ($49.00 per month per room)
Zoom offers a Software-based conference room solution, called Zoom Room that allows Software-defined Video Conferencing for any sized conference room.

Other features include:
High-quality HD, Audio, Web Conferencing
Screen Sharing with Wi-Fi, wired HDMI, and Airplay
Integration with Microsoft or Google Calendar



Pricing
Freemium
Ideal for Personal Meetings
40 minutes limit on the group meeting
Pro
Ideal for small teams
$14.99 per month per host
The meeting duration limit for pro members is 24 hrs
Business
Small and Medium-Sized Businesses
$19.99 per month per host
No Meeting duration limit
Enterprise
Ideal for Large Enterprise
$19.99 per month per host
2. Troop Messenger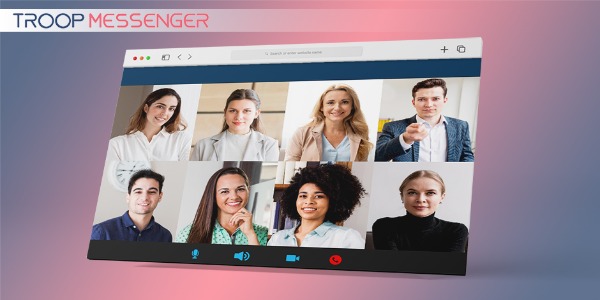 Screen sharing is one of the best dynamic collaboration features of Troop Messenger that allows members to share their screens during a chat conversation. Recipients can see real-time changes on the presenter's screen.
Key Points to Note:
With Troop Messenger's screen sharing, team members can see what exactly is on the presenter's desktop.
A presenter can show presentations, documents, videos, images, and anything else she's working on.
Team members can remotely share screens even when they are not in their office LAN premises.

Pricing:
Premium: $1 per user per month
Enterprise: $5 per user per month
How to Use Screen Sharing Feature in Troop Messenger?
Using a screen-sharing feature is quite simple. Let's see how you can share your screen with Troop Messenger:
Step 1: Open the chat box of a user you want to share your screen with.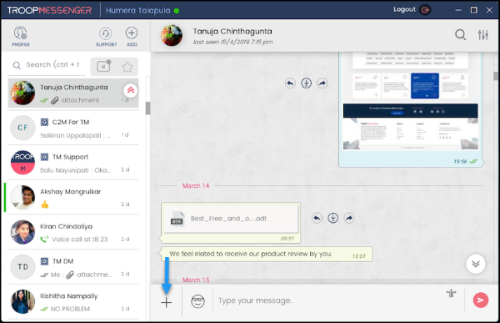 Step 2: Click on the "+" symbol at the bottom of your screen to see the SCREEN SHARE feature icon.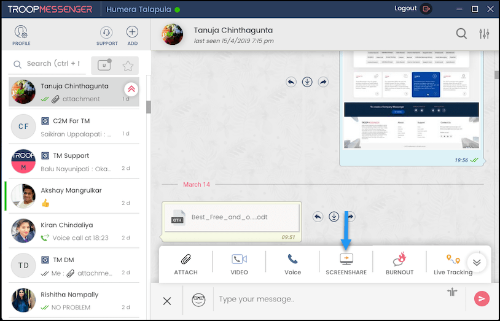 Step 3: Click on SCREEN SHARE, which will promptly send a screen share request to the user.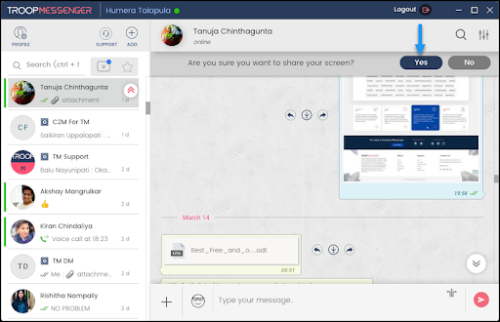 Step 4: When the user accepts the request, the desktop screen will be shared with them.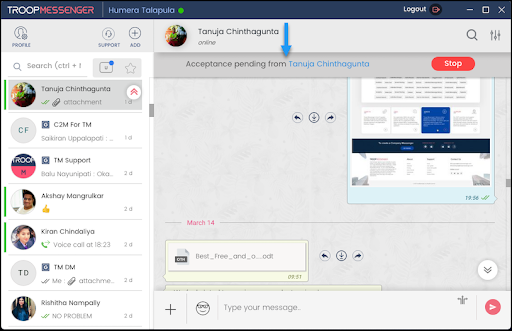 Step 5: To stop your screen sharing, click the Stop icon at the top of your screen.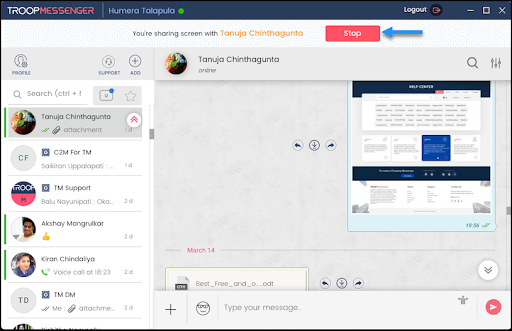 3. Google Hangout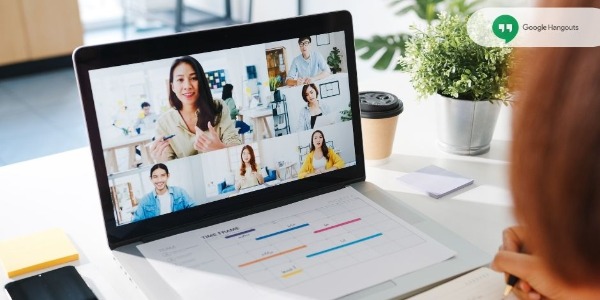 Hangout screen-sharing software brings the conversation to life with smart screen-sharing features. Since Google can be used as a screen-sharing app, some users were successful in using the feature but others were confused with the steps.


Like every screen-sharing app, Google Hangouts also provide a 'full-screen sharing' option. Hence, before you start screen sharing on Hangouts, you're first prompted to choose Fullscreen or other apps, then click 'Start Screen Sharing.'


And if you want to share something other than your entire screen, you've to navigate back to hangout, close the screen share, re-open it, and then pick something else that you wish to share. This free screen-sharing software has the following features:

Key Points to Note:
Option to share the entire screen or a specific window
Frictionless meetings
Built-in screen sharing
Lightweight interface
Smart participant management
Multi-person video calls
Easy Switch from entire screen sharing to specific apps
Auto Screen Focus
Compatibility with multiple devices

Pricing:
4. Discord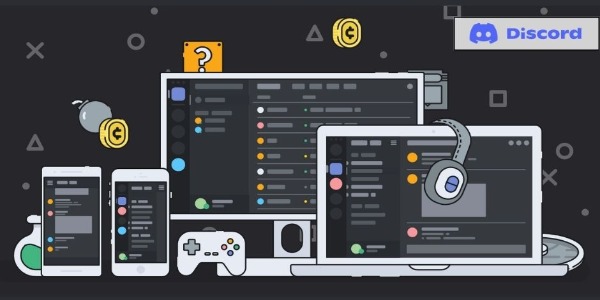 Discord is an app designed exclusively for gamers to communicate and collaborate virtually, for instance, the Discord screen share feature has gained immense popularity as it eased the gamer's complicated communication, which prompted small business owners to employ it as a screen-sharing app cum business communication app.


This all-in-one text and voice chat are secure, smart, and equipped with special functionalities that make collaboration a game in itself!


Key Points to Note:
Screen Reader Data Toggle
Simultaneously share the screen with 10 people
One-click swap from screen sharing to video call
Data Privacy Controls
Custom Status and Discord Tag
Stream at crisp 1080p 60 fps with Nitro Classic
Higher quality video & Video Marquee
Mobile Presence
Colorblind Mode
Allowing Access to Microphone & Camera



Pricing:
Discord Free plan:
Free plan for users who need basic VoIP features
Discord Nitro:
$99.9 per year or $9.99 per month
Discord Nitro Classic:
$49.9 per year or $4.99 per month
5. Slack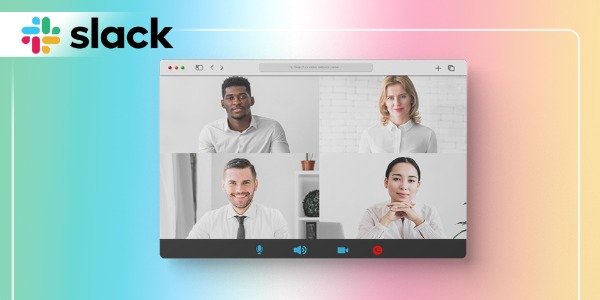 Slack users can present their screens to other users during a call. By clicking on the Monitor icon, they can share but only premium users can use this team chat app as screen-sharing software.
Key Points to Note:
Present your screen
Let others draw on your screen
Draw on your screen
Highlight to draw attention to the specific sentence
Available for Standard, Enterprise, and Plus Subscriptions

Slack Pricing:
Standard Users: $US6.67
Plus Users: $US12.50

6. Skype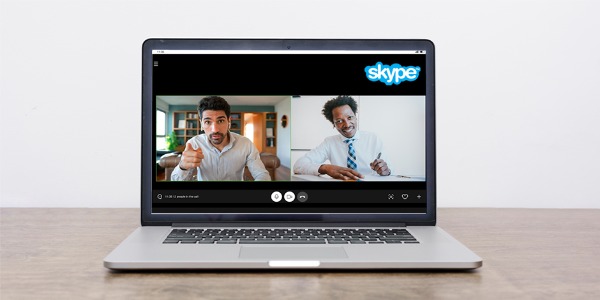 With Skype, you can share the screen during audio and video calls. Skype screen sharing is supported in Android, iPhone, iPad, and Chrome. From videos to PowerPoint presentations, on-screen polls, photos, and more - there's so much to do with Skype's screen-sharing feature.

Skype has an integrated screen-sharing tool that also allows the drag and drop of files sized up to 300 MB. Furthermore, the recording features of Skype allow users to easily capture the audio as well as the onscreen projections, which can be reviewed later. Hence, Skype allows users to archive a video of a chat through call and screen recording. Skype screen sharing has the following features:

Key Points to Note:
Plus button (+) during a live video call starts screen sharing
Record my screen option
Cloud-based audio recording
Cloud-based call recording
Flexible file-sharing option
End-to-End Security
Malware protection
Mac Screen Sharing

Pricing: Custom
7. TeamViewer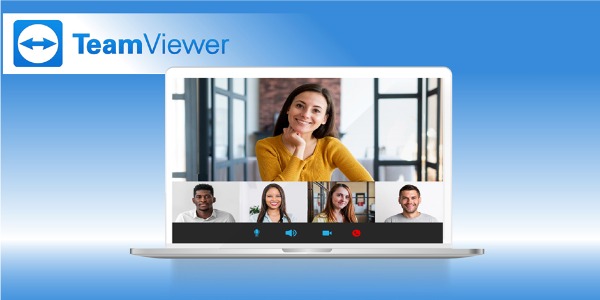 The brand name TeamViewer has become a synonym for screen-sharing software. It is an all-in-one solution for remote control and support. It offers a secure and fast device connection for all users onboard.


Key Points to Note:
Remote device control
Cross-Platform Access
Mobile Device Access
Secure Unattended Access
iOS screen sharing
Flexible file sharing
Time-Saving Shortcuts
HD VoIP Voice and Video Conferencing
Pre-built software integrations

Pricing:
8. Facebook Workplace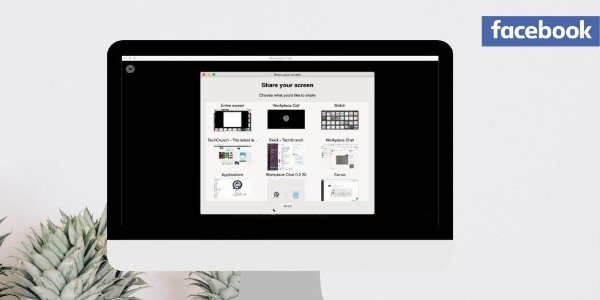 Facebook Workplace's screen-sharing feature allows users to share the entire desktop or choose a specific app.


To share screens via Workplace, download a Chrome extension, which allows users to share their screen of any app, privately.


Key Points to Note:
Share entire screen
Or
A specific application window
Or
Only your Chrome tab

Pricing:
Essential: $0
Advanced: $4
Enterprise: $8
9. Cisco WebEx Meetings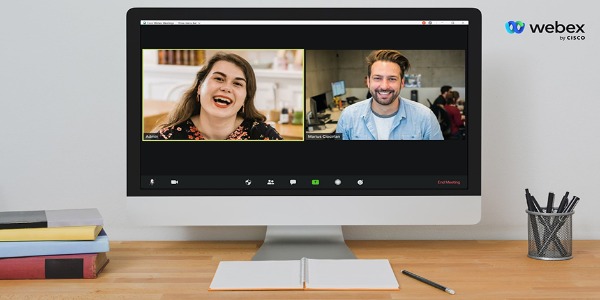 Using WebEx meetings, users can use it as desktop sharing software, in other words, users can now share their PC screen with the people in the meeting, work together, or talk about it.


Highlights:
Edit or Markup file shared
Create files together
Collaborate on whiteboard
See each other's video feeds

Pricing: Custom
10. GoTo Meeting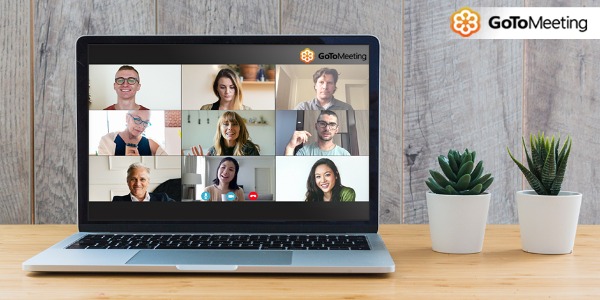 Other than conference calls, Go To Meeting is a great tool for teams that require remote and secure access to desktops, smartphones, and tablets from anywhere.
Key Points to Note:
Quick One-Click Meetings
Draw or highlight the content
Unlimited Recording
Meeting transcription in real-time
Take notes, mark action items

Pricing:
Professional: $12 per month
Business: $16 per month
Enterprise: Custom


11. MeetFox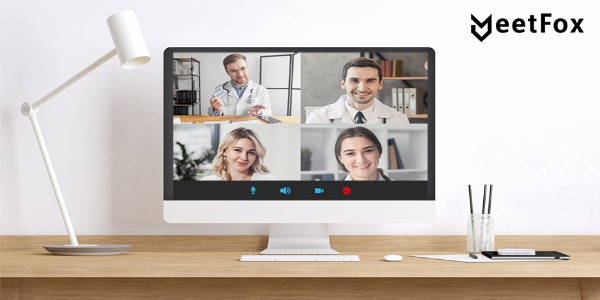 MeetFox is a virtual meeting platform designed for users who charge for their time in online meetings. Unlike other screen share apps, it provides a single place to schedule appointments, video calls, screen share, and accept payments. While video conferencing, participants can share their screens, either a full window or partial desktop views. Members of the video call can enlarge a person's screen share by double-clicking on the image.
Key points to note:
Built-in screen sharing during video calls
Ability to enlarge the screen share with a double click
Multi-person video calls
Easy Switch from entire screen sharing to specific apps
Secure video connection

Pricing:
Starter package: free
Basic package: $11/month
Pro package: $29/month
Which Screen Sharing App Should You Use?
Since Screen sharing requirements vary very much on the use case, you'd need to find your deal breakers and choose them on the basis of easy usability, in-app support, remote access, and pricing.


While each of the options mentioned above is great in the screen share software, Zoom has all the nice-to-haves of screen sharing. It's specifically designed for that purpose only.

But if your team needs more collaboration features apart from screen sharing, Troop Messenger can be a smart choice. This dynamic collaboration is an all-in-one app compact with contemporary features like instant messaging, calling, audio messaging, confidential chat, live location tracking, file sharing, advanced search and so much more.