Studies show that 70% of people around the world work remotely at least once per week. To accommodate that, most businesses started using enterprise collaboration software to improve remote communications. There's no reason government agencies shouldn't follow the private sector's model, especially since it would offer taxpayers a more efficient public sector.


Not to mention it would also be a great way to handle the new wave of remote working in the public sector brought on by the COVID-19 pandemic. There's no exact data telling us how many public sector employees work remotely now, but it's already happening in places like Canada, Australia, the US, and beyond.


If you're not 100% sure you need collaboration software in your agency, keep reading. We'll go over the perks and show you how two tools (Huddle and Troop Messenger) can help.
How Collaboration Tools Benefit Government Agencies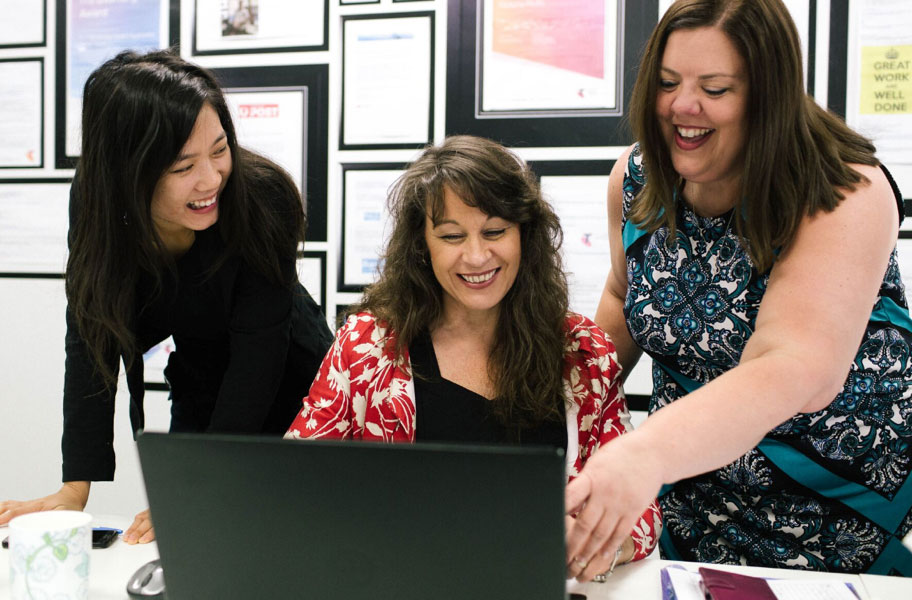 Here are the main benefits of using collaboration software while working remotely:
Increased Efficiency:
Collaboration software lets your teams communicate in seconds, even though they're not in the same building (or even the same country). It saves a lot of time by streamlining communications, project management, and task delegation. Basically, it cuts down on what taxpayers hate the most: bureaucracy.

For example, you don't need to go through endless email threads to monitor multiple projects simultaneously. You can just track their progress on a platform with a user-friendly interface. Similarly, you can offer feedback instantly, and everyone working on said projects can see it. No need to go through different people or channels to get a simple idea across.
At the same time, no more time will be wasted on keeping track of important documents and edits. Instead of going through countless emails until you find the file you need, you can just use advanced search functions to locate it quickly.
Furthermore, collaboration software lets you work together with your team on a document at the same time. Instead of waiting an hour or two until you get the document to review it, you can just co-edit it to save time.
Cost Savings:
By increasing efficiency, you automatically end up saving money too. Government agencies and internal teams/departments will have a much easier time focusing on the right projects (the ones that benefit the public the most), and making sure they are successful.
Your entire agency will be able to come up with and validate ideas on the spot. Communication and feedback are instant, and all the decisions are based on real-time interactions. Plus, people in leadership positions and subordinates can plan job duties together while they're miles apart. We're talking about:
Coming up with workflow strategies.
Performing QA (Quality Assurance) and QC (Quality Control).
Handing off assignments and submitting results.
Reviewing best practices.

And they can do that while being miles apart. No more money wasted on travel expenses (gas, food, drinks, accommodations, etc.).
Huddle & Troop Messenger – Two Excellent Options
With so many services on the market, picking the right collaboration software can be tough – especially if you're new to this. To make things simple for you, we narrowed it down to two very decent solutions: Huddle and Troop Messenger.
How Huddle Platform helps Government

Huddle is a nice tool that offer secure and efficient document collaboration (among other things). It's a very decent solution for any government agency looking to improve team collaboration and document management. In a nutshell, here's how you can use it to boost productivity and security:


Huddle lets you share files securely thanks to its strong encryption and access controls. It's much easier than sharing them through USB sticks and safer than sharing them through consumer-grade file sharing apps.
The solution is cloud-based, so it enables multi-agency collaborations. Everyone can use it, and nobody has to default to unsafe file sharing methods.
Document management is extremely straightforward. Employees can easily submit and fulfill document requests, track document activity, and collaborate on the documents remotely.
Huddle's secure infrastructure lets you safely collaborate with external partners, such as suppliers from the private sector.
Huddle offers automatic version control, meaning everyone in your agency always has access to the latest version of a document.
Employees can easily co-edit a document and see who viewed it thanks to Huddle's time-stamped activity logs.

Huddle is an all-in-one solution for document management, file sharing, and storage, meaning there are no hidden maintenance fees or expensive integrations. In fact, Huddle could even be the app to help you save money.


How Troop Messenger Software helps Government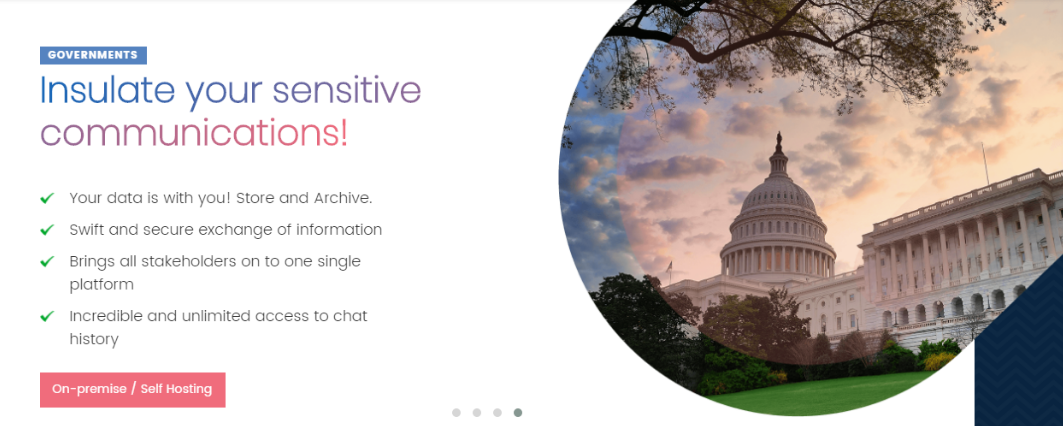 Troop Messenger is an instant messaging platform which can be your Government app that's chock-full of features yet is very simple to use.

At a glance, here's how it can improve internal and external communications for your agency:
The service offers strong data protection – encryption and three-level security (user credentials, passcode, and fingerprint). Overall, you can fully secure cross-department communications.
Troop Messenger a slack alternative lets you add external contacts to your communication channels. When you do that, you can assign specific permissions and restrictions to make sure they don't compromise valuable data and your employee's privacy.
The Forkout feature lets you instantly message individual users simultaneously. Much more efficient than creating a new chat group with specific employees just to notify them about a document or to send them an announcement.
Troop Messenger offers live chat APIs which you can use to better communicate with the people in your state/province.
Thanks to its advanced search filters, you can instantly find the file or message you are looking for. You can look them up by keywords, time filters, links, images, videos, file, and location.

You can even Self-host Troop Messenger on your own cloud or physical servers to get an extra layer of security. If you want things further personalized, you can request Troop Messenger developers to design a custom app that meets all your advertising agency needs and saves you money since, since you'll shave off the cost of all the features you won't be using..


And best of all – Troop Messenger offers 100% scalability. If your agency grows or departments merge, the platform doesn't require any redesigns to adapt.


If you'd like to see Troop Messenger in action, and read a comprehensive review of the service, follow this link.
Conclusion:
The public sector can't afford to ignore team collaboration software anymore – especially during this pandemic. It needs to catch up to the private sector and start using these tools to improve efficiency (and save money at the same time).


One easy way to do that is to start using Huddle and Troop Messenger in your organization. They significantly streamline project management, file sharing, and communication.