In today's modernizing environment, team members can no longer rely on one-on-one interactions with colleagues and communicating every petty information or transferring essential files via email, which can be a time-consuming process due to its etiquette. Choosing team communication tools can be the best decision because it not only improves communication but also team productivity, collaboration, and time management.
Small and micro business owners believe that work chat tools are too expensive, so they turn to social chat applications, which do not meet their needs. Some were forced to use them due to an unprecedented pandemic affliction. However, with their subscription plans, a few of the best tools can provide better services on a small budget.
The following are some of the most effective communication tools for your business.
Best Team Communication Tools
1. Troop Messenger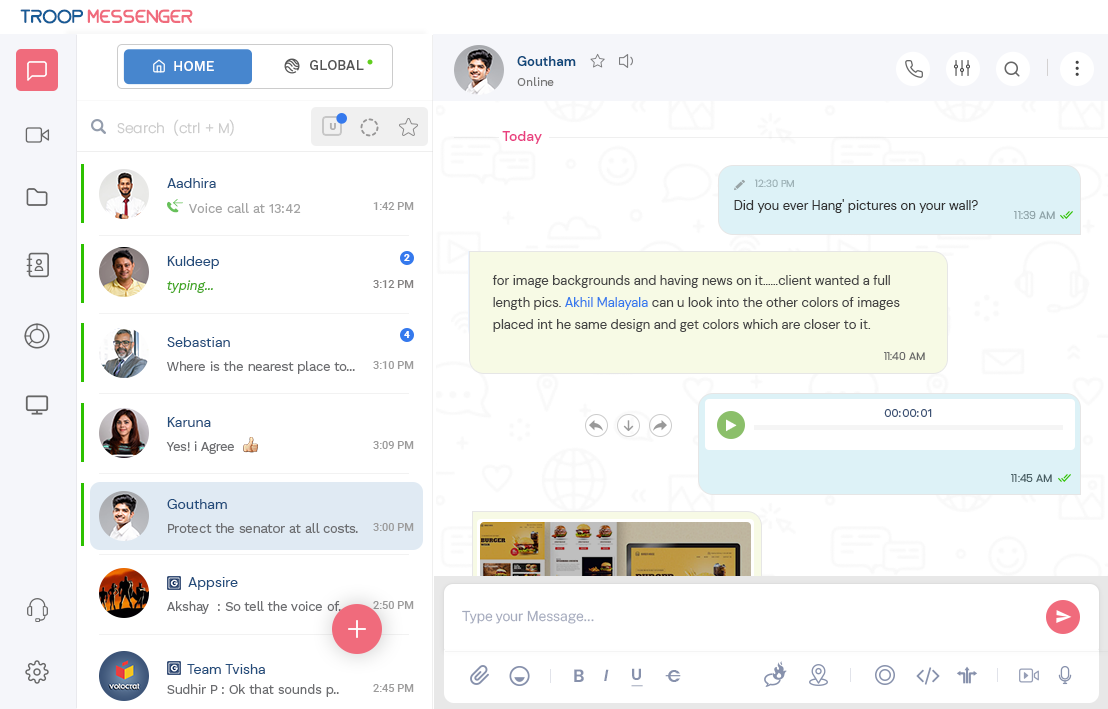 Troop Messenger is considered the best team communication tool, which can be used as a business messaging tool, work chat tool, and instant messaging tool for both office and remote work.
Within a short period, Troop Messenger surprised the market and many businesses opted for it seeing its new features which you probably see in giant apps' further releases or you may not find in today's apps.
Troop Messenger added new features to the tool as a result of their extensive research, and it is affordable and suitable for usage in any domain. It's a safe and secure team messaging platform that the military and NASA could use to communicate classified information.
Features
Remote screen sharing and controlling
Join Now, allows the user to join the missed group audio or video call while ongoing
Burnout
Live Location Tracking
Jointly Code
Advanced Search Filters
Forkout
Pricing
Premium plan - $2.5 per user/per month
Enterprise Plan - $5 per user/per month
Superior Plan - Contact Sales
Available Platforms: Windows, Android, iOS, macOS, Linux
2. Microsoft Teams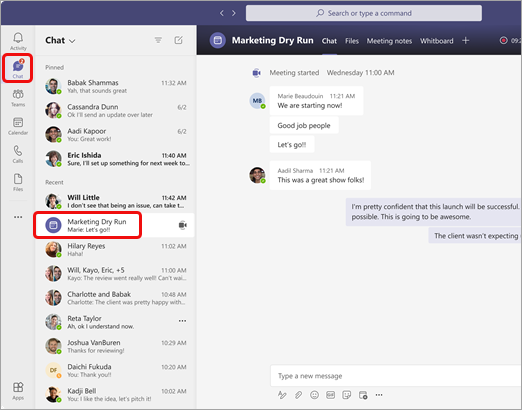 Microsoft Teams is a Microsoft-developed proprietary team communication tool that is part of the Microsoft 365 product line, and its users can have access to Office 365 plans through it. It is the appropriate collaboration tool if you use more Microsoft applications at work.
Features
Meeting Recordings
Screen sharing
All Microsoft 365 apps and services may be accessed with a single sign-on.
Cloud-based solution
100+ Participants capacity
Pricing
Microsoft Teams Essentials - $ 4 per user
Microsoft 365 Business Basic - $ 6 per user
Microsoft 365 Business Standard - $ 12.5 per user
Available Platforms: Windows, Mac, iOS, Android, and Web platforms
3. Google Hangouts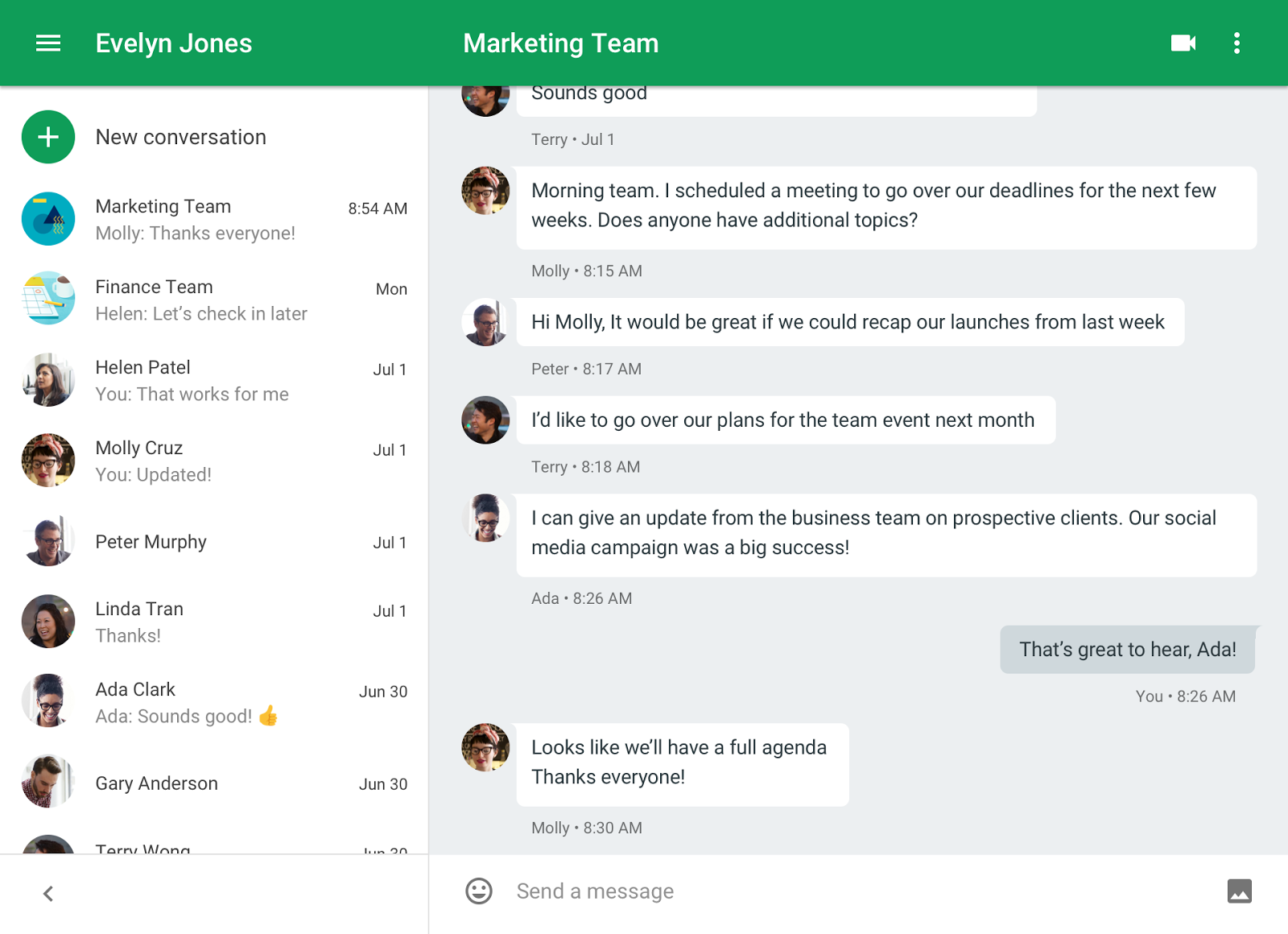 Google Hangouts is a cross-platform messaging software created by Google. The benefit of Google Hangouts is that it can be accessed from other platforms such as Gmail, Google+, and other Google Workspace apps, however, users cannot share files. Users will find it much easier to make audio and video calls with Google Hangouts, but preferably it is ideal for solo use.
Features
Integrated with Google products
Screen Sharing
Audio & Video calls
Instant chat
Easy to set up
Pricing
Available Platforms: Windows, Android, iOS, Mac, Web platforms
4. Slack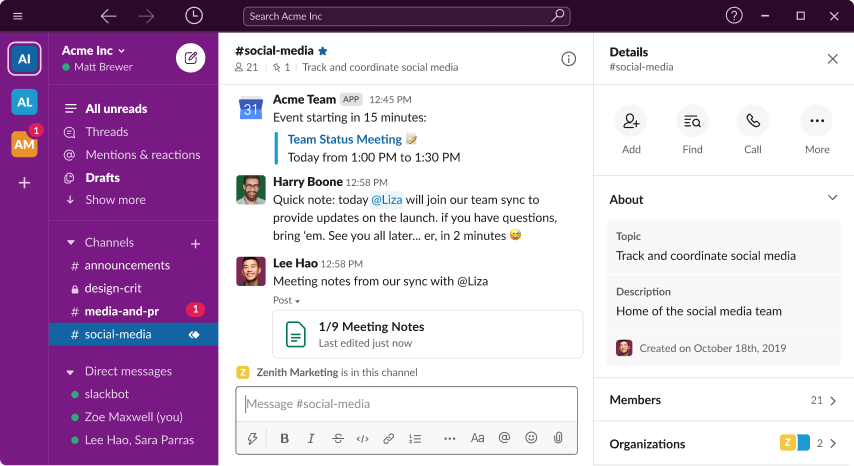 Slack is a proprietary team communication platform created by Slack Technologies, an American software company which is owned by Salesforce in 2021. Seeing the price, startup companies may show interest in it, and it can be a good enterprise collaboration tool. It is a better alternative for email services because it includes enterprise key management, two-factor authentication, data encryption, and other features.
Features
Files sharing
Voice and Video calls
File sharing
Apps & Integrations
Slack Connect
Pricing
Free
Pro - USD 7.25/ month
Business+ - USD 12.5/ month
Enterprise Grid - Contact Sales
Available Platforms: Windows, macOS, Linux, iOS, Android, Windows
5. Flock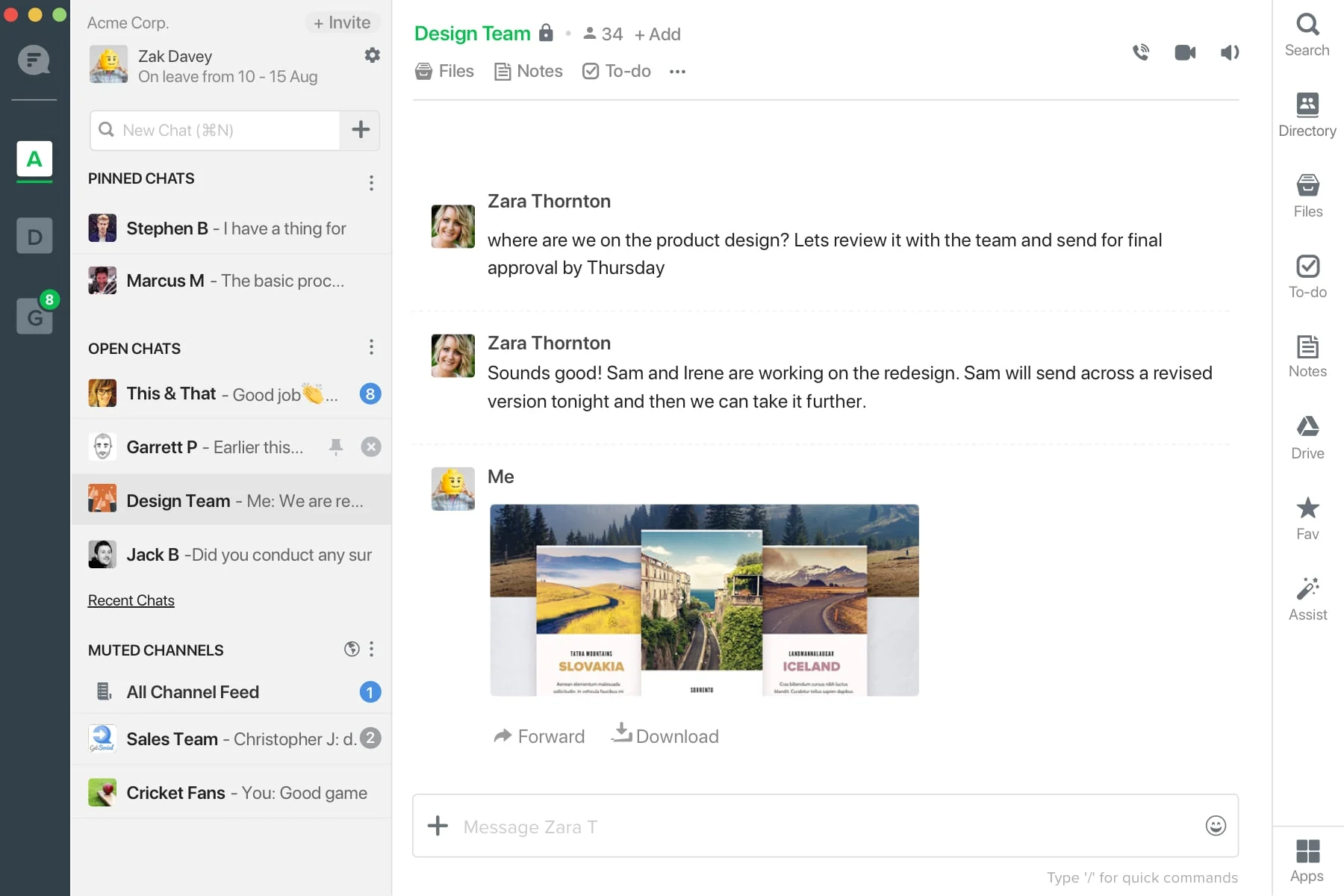 Flock is a well-integrated enterprise communication tool with Twitter, Google Calendar, Trello, Jira, Google Drive, GitHub, and so on, which helps your team in saving time from switching between multiple tools.
Features
Well Integrated
Automate workflows
Polls
Notes
To-dos
Reminders
Pricing
Free
Pro - $6/user/month billed monthly, or $4.50/user/month billed annually
Enterprise - $10/user/month billed monthly, or $8/user/month billed annually.
Available Platforms: Windows, macOS, Android, iOS, and Web
6. Twist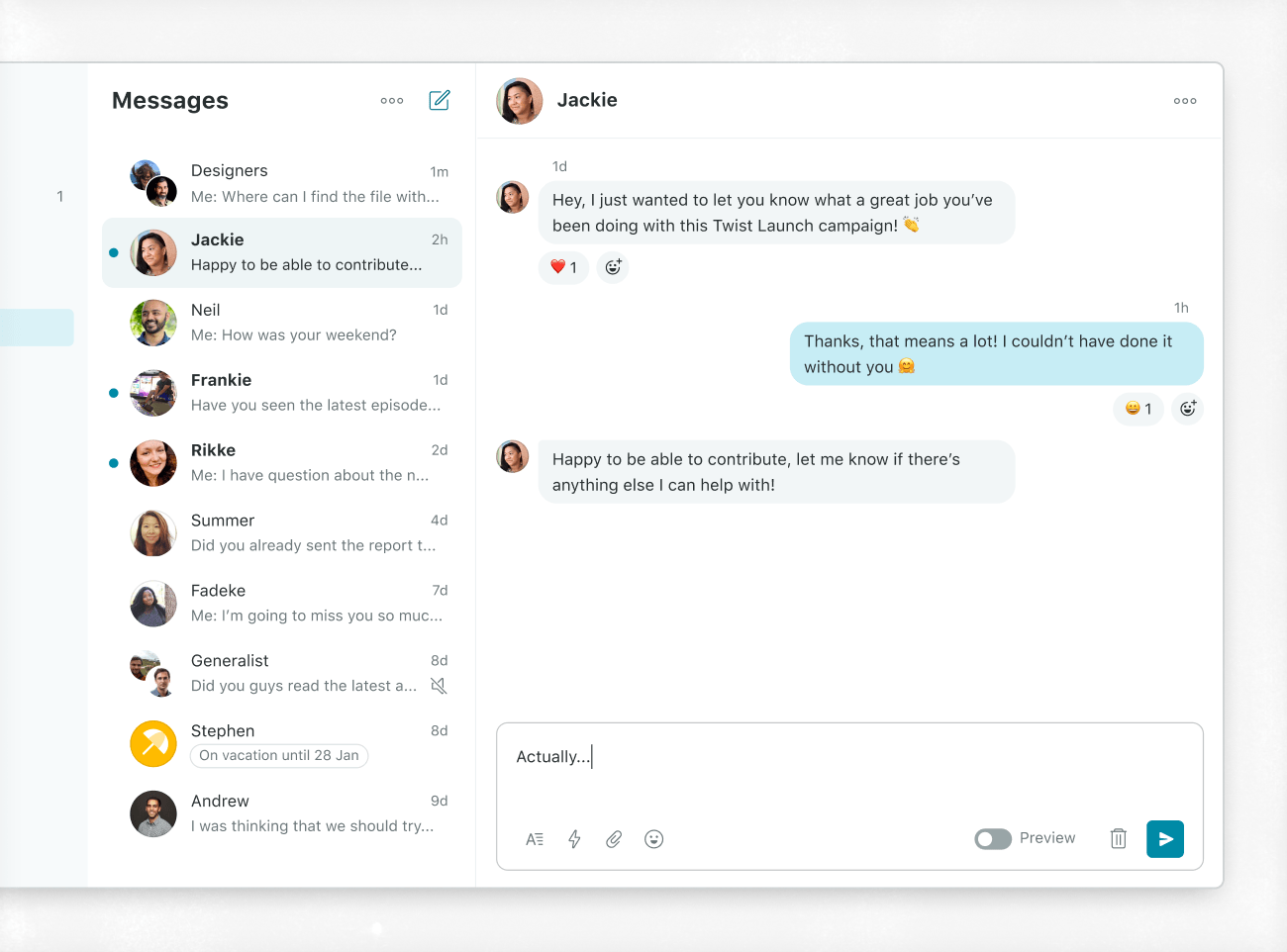 Twist was developed to resist the particular demands of modern work by a remote workforce of 70+ people in 25+ countries. Users can follow the thread dialogues of one or more than a month old in this team messaging platform. This team communication tool is ideal for remote teams. Jira Software, Integrated, Google Drive, Pipedream, Google Calendar, and more tools are all integrated to make users' collaboration effortless.
Features
Organized conversations
Private Conversations
Thread Conversations
Well Integrated
Project Management
Pricing
Free
Unlimited - $ 8 per user
Available Platforms: Android, Windows, macOS, iOS
7. Ryver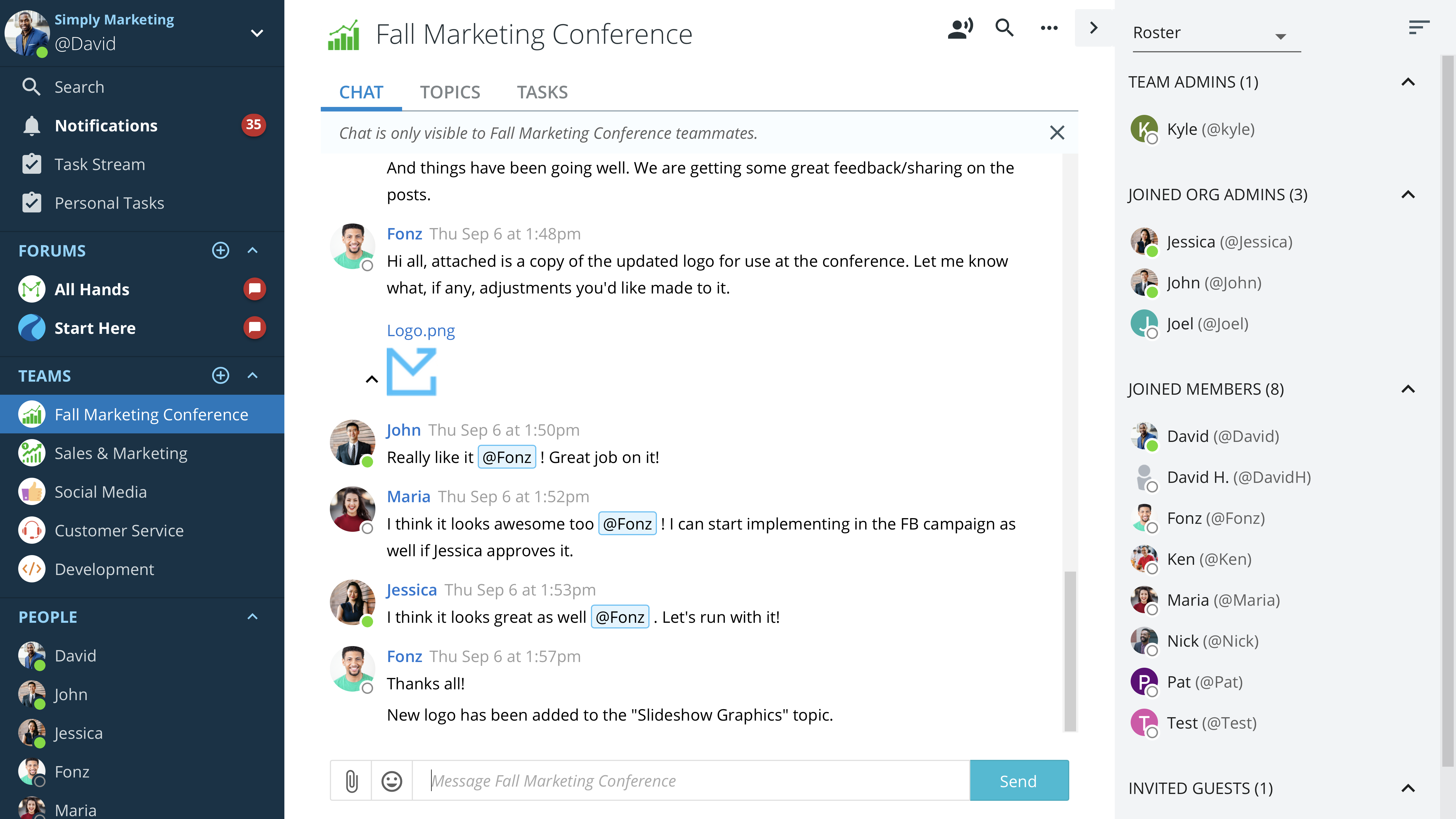 With emails, group chat, task management, and audio & video calls, Ryver allows the users to handle team communication in ONE APP. Ryver provides a discount to non-profit organizations and educational institutions, making it a useful team communication tool for them.
Features
Well Integrated
Task Management
Advanced Team Management
Custom Invite Links
Unlimited file sharing
Pricing
Starter - $ 69/ month/ up to 12 users
Standard - $ 129/ month/ up to 30 users
Medium Pack - $ 4/ up to 30 users
Enterprise - Contact Sales
Available Platforms: iOS, Android, Mac, Windows
8. Glip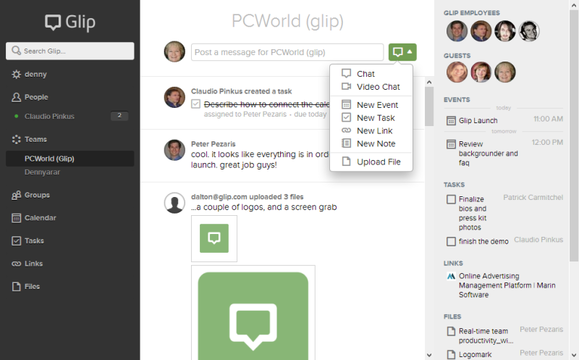 Glip, with features like HD audio, HD video calls, and task management could be one of the best team messenger platforms on the market. One of the primary advantages is that you can keep track of your team's tasks while having a discussion.
Features
HD Video calls
Voicemail-to-text
Well-integrated
Real-time analytics
Cloud recording
Pricing
Glip Pro - Free
Glip Pro+ - $11.99/ Per user/ month
Available Platforms: Windows, Android, iOS
9. Pumble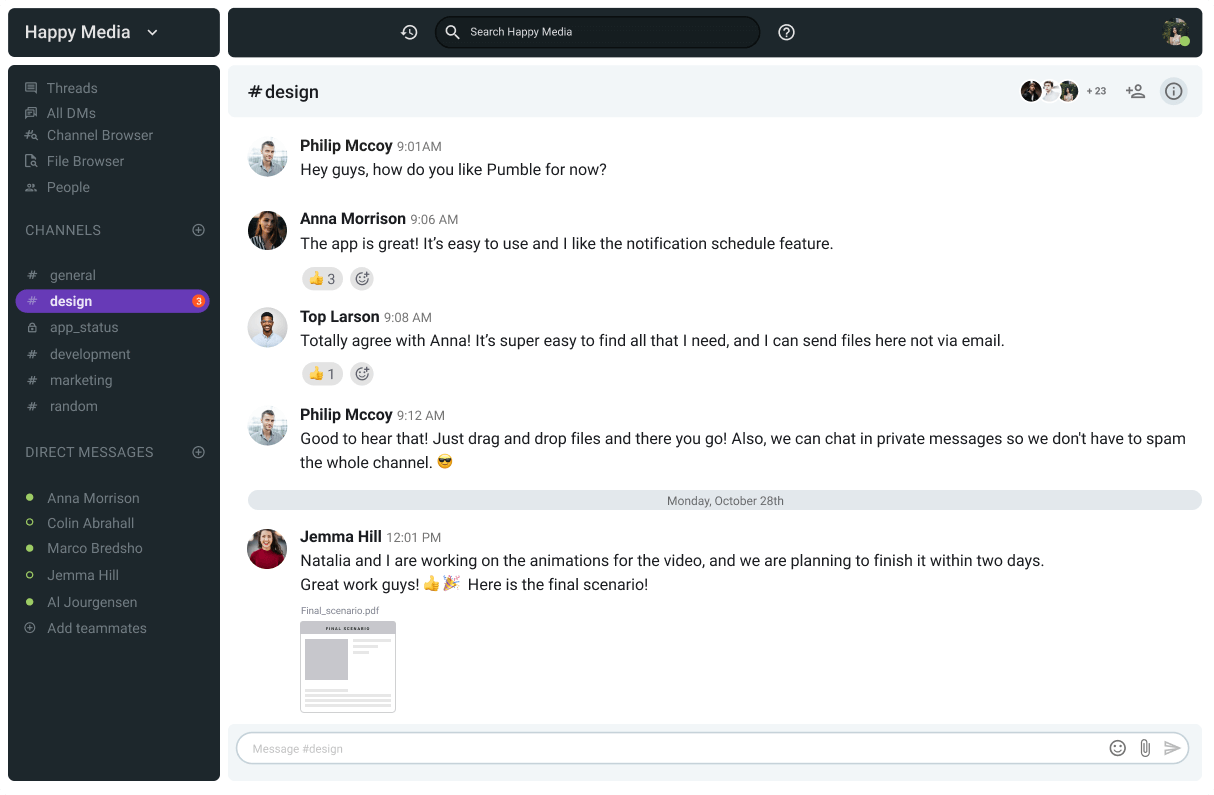 Pumble is a free team communication tool that may be used instead of emails and allows you to chat with unlimited users. It is an online web program that runs in a browser, but it may also be downloaded and installed on your computer or mobile phone.
Features
Real-Time communication
Message Formatting
Unlimited chat history
Channel browser
Smart notifications
Pricing
Free
Pro - $ 1.99/ Per user/ month
Available Platforms: Windows, Mac, iOS, Android
10. nTask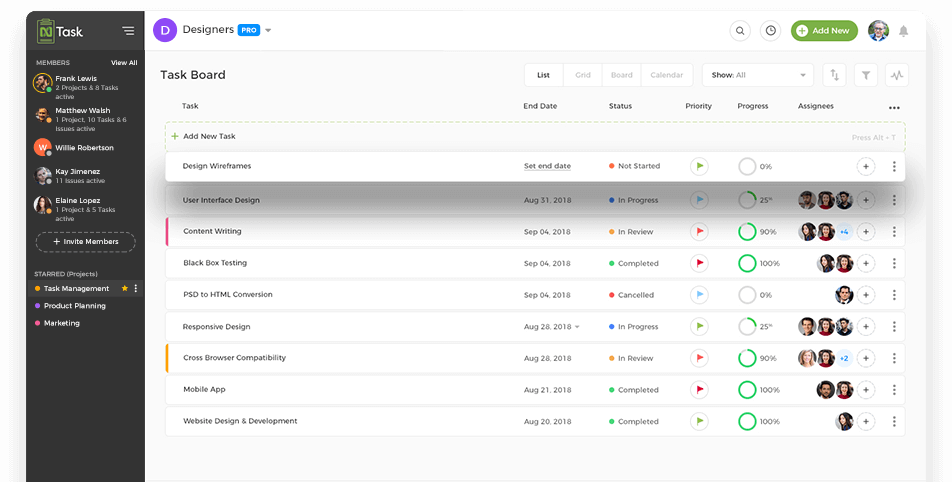 nTask is an all-in-one project management and team communication tool used by startups, SMEs, and large enterprises to stay on track. The tool gives you the ability to share comments, chat with a team member, and share images and files to keep everything related to your projects in one place. The application integrates seamlessly with Zoom, Microsoft Teams, and with several other apps through Zapier.
Features
Task Comments
Reply Later
Assign tasks and tag, team members
Project Collaboration
Task Management
Video Conferencing Integration
Document Management
File Sharing
Pricing
Premium - $ 3 per month
Business - $ 8 per month
Enterprise - Contact sales
Available Platforms: Web, Android, iOS
Conclusion
We hope that the information in this blog will assist you in selecting the best team communication tools. Analyze your business requirements, and do some market research on the chat tool's performance, features, client or user reviews, and other factors before opting for the tool. So you don't have to replace the tool since it doesn't fit your needs.