Do you realize that the sales apps you use, particularly their features that are bound to simplify your activities and free you up to focus more on crucial tasks, have a significant impact on your sales figures?
What is a Sales App?
Sales apps help your sales reps perform more productively by saving them time, streamlining their daily tasks, and giving them access to the most recent information regardless of where they are or which device they use. Reps can devote more time to sales because they have more time to sell.

Follow the tools below if you're seeking advice on reliable sales apps. These products are renowned for providing top services.
1. Spotio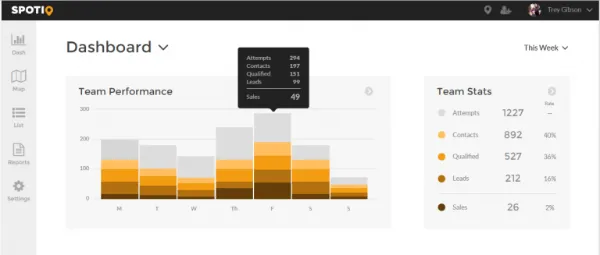 Through SPOTIO's field sales software, reps automatically record sales data during their daily tasks, seamlessly transferring it to your sales CRM. This provides the information you need for more effective field sales management, precise forecasting, and enhanced performance.

This is one of the unique mobile sales apps that keep your salespeople organized and effective when they're out in the field. You can acquire the real-time data you need and the visibility you need to enhance field sales effectiveness. Appointments, responsibilities, routes, sales activities, and Lead notes can all be kept in one location to keep your staff organized. Automate data entry so that your field sales agents may be more productive and focused when out in the field.

Your team's calls, visits, messages, and emails will all be visible to you on your live activity feed, allowing you to manage activity better. You'll be aware of what's going on on the field.

Without requiring your reps to do more work, integrate the tools, you have been using. Make more informed decisions to help your team improve by analyzing its performance using fresh insights.
2. SalesRabbit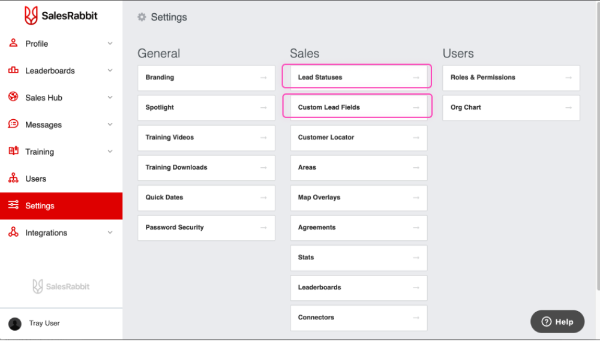 SalesRabbit is a full-featured outside sales app for Android and iOS. A mobile CRM and sales enablement service was created especially for door-to-door and field sales teams. Our canvassed app offers solutions for lead management, Lead tracking, and all of your d2d and field sales requirements.

According to SalesRabbit, too many outside sales businesses are losing sales deals and spending money due to cumbersome selling processes. Other sales apps are just offering features rather than simplifying the daily sales reps' hectic tasks. As a result, they created technology that makes life simple for sales companies and reps that prefer a more strategic approach to their work. So they no longer need to keep spending time on the numbers game. It provides the resources to make finding the ideal leads for your business more accessible and affordable. Your time to sell and cost per sale will significantly decrease because it consolidates everything into one uniform digital environment.
3. Zendesk Sell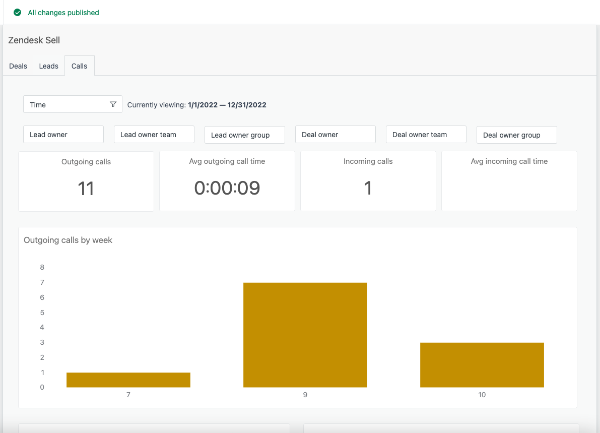 With the help of the cutting-edge sales CRM Zendesk Sell, you can increase efficiency, keep track of your pipeline, and boost sales. Sales teams are expected to be savvier than ever in the modern world. You can create data-driven teams with Zendesk Sell to increase team productivity, meet customer expectations, and receive complete pipeline visibility.

With the help of this sales app, you may close more deals with less effort. It provides everything you require in a single comprehensive platform, including lead creation, activity tracking, and contact and deal administration. You may also automate activities and set up triggers to keep salespeople on task.

With Sell, you can access essential client data from sales and services on a single platform. View the full context of where your clients and prospects are in the purchasing process. Give representatives the tools they need to provide individualized customer service everywhere.

Your pipeline may be precisely forecasted and managed in real-time. You have complete visibility thanks to Zendesk, so you can easily plan, monitor, and analyze your sales process.
4. Salesmate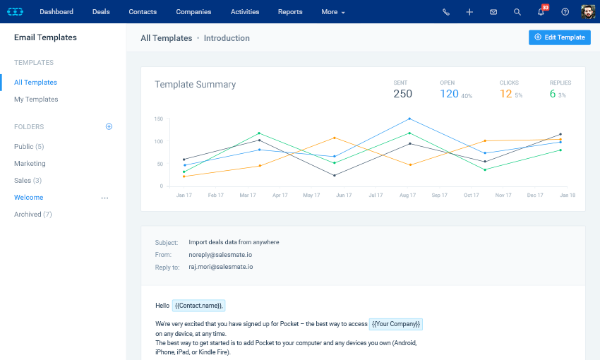 Your sales team and customers may enjoy simple, individualized, and productive interactions with Salesmate. With targeted emails, messages, calls, and follow-ups that are all automated and tailored, you can reach more prospects with a human touch and transform more of them into customers. It provides you with greater control over the sales and aids in developing long-term client connections.

It will automatically connect dots throughout all customer touchpoints, enabling your team to engage in meaningful discussions with a constantly up-to-date 360 context about each client, account, and deal. Since it allows you to keep track of contacts, and deals, prevent repetitive tasks, and sales activities, and create reusable sales, and conversations as they happen, it can boost sales and productivity while freeing up your team to concentrate on closing deals and exceeding quotas.

With built-in intelligence, it is the ideal CRM sales app for small businesses because it helps you understand your sales funnel and your team's performance. Train your reps with practical advice and criticism to achieve sales success.
5. Salesforce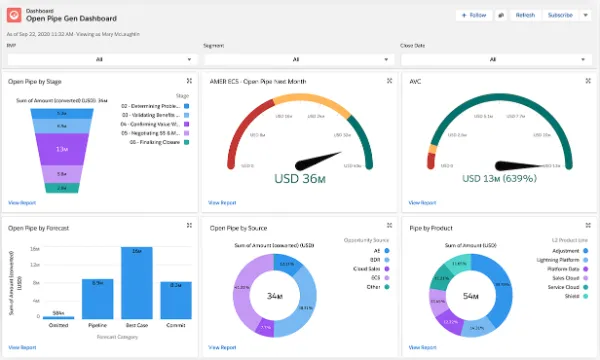 Salesforce is an intelligent CRM system that provides thousands of businesses with a service that sets the bar, making it a crucial tool in the CRM solutions league. It is one of the widely used sales apps; more than 150,000 companies, ranging in size from small to large, choose it as their platform for growing their operations since it is the most dependable CRM solution. 96% of customers say their ROI expectations were satisfied or exceeded.

Due to its capacity to link businesses and customers, it acts as a relationship management system for many companies. To enable your team to begin making more intelligent and well-informed sales decisions, bust down departmental barriers and gather your team together to create a shared understanding of each customer.

Salesforce is the best sales management app, whose sales cloud platform may help your salespeople close deals faster and smarter by centralizing customer information, tracking customers' interactions with your business, and automating many of the tasks salespeople perform daily.
6. Salesflare
For small and medium-sized companies engaged in B2B sales, Salesflare is an easy-to-use yet effective CRM. One of the best sales apps lets you find LinkedIn profiles without looking up contact information for each customer or keeping track of their phone numbers, emails, or mailing addresses. Salesflare collects this data through emails, email signatures, social media profiles, and other sources. Your address book contains everything by default. So. Start managing customers rather than data. More than 70% less time should be spent on data entry.

Without having to participate in every email, phone chat, and meeting, your team members may follow the customer dialogues they take part in. Just grant them your account access to get things going.

It automatically helps you take advantage of any opportunity at the appropriate moment. Each customer has unique tracking information saved, which is made available to you as real-time notifications so you can follow up with certainty.
7. Leadsquared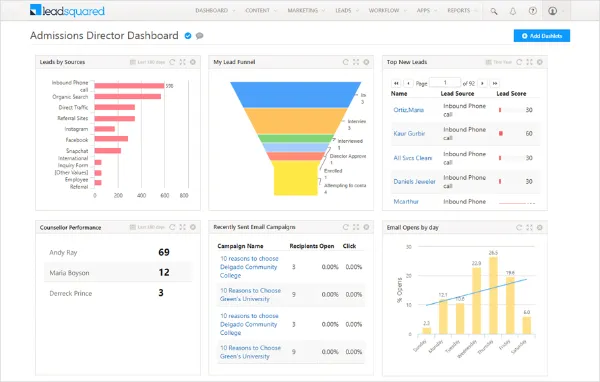 With end-to-end automation, real-time tracking, and extensive analytics, LeadSquared is one of the finest sales productivity tools which enables you to obtain more work from your sales team.

One of the few apps for sales reps that allows you to specify lead stages and quickly examine your whole sales funnel. Based on activities, move leads automatically to the following stage. Use robust lead management automation to collect, sort, and distribute leads to the appropriate salespeople. To guarantee that no follow-ups are missed, plan tasks and reminders. Cut the time it takes to respond, and you will never lose a lead.

On an uncomplicated visual builder, draw out complete sales journeys. Assure that your reps adhere to a consistent approach by directing your teams toward the optimal course of action. Measure everything critical to you with 100+ reports and personalized dashboards, including campaign performance and sales closing rates, where reps can see all of their outstanding tasks and activities. Automated reminders make sure sales representatives always remember follow-ups.

With the features of this mobile app for sales, you can oversee your call center and field sales personnel. All front- and back-end processes should be connected.
8. Leadfeeder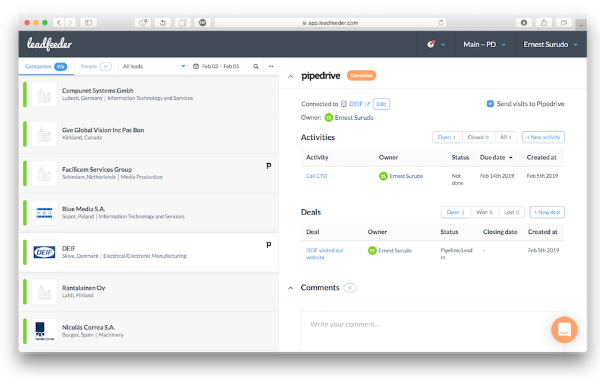 Leadfeeder is a B2B lead generation tool and the best app for sales that can identify the businesses visiting your website, how they got there, what they did there, and whether they intend to purchase. Leadfeeder is the sales and marketing solution for increasing lead-generating operations, with over 45,000 users worldwide.
Find the businesses currently visiting your website and turn them into high-value leads.

Most marketing automation platforms only capture 2% of website visitors because they must authenticate themselves, according to Leadfeeder. You can find the users that marketing automation tools overlook with the aid of Leadfeeder. Your list of leads is automatically sorted so that the leads that need your attention the most are at the front. You will receive email notifications when specific companies browse your website, allowing you to follow up at the ideal time.

It gives you access to an extensive database of contacts. Now, it's easier to strike up a discussion. Utilize Lead Feeder's lead management features with as many people as you like to promote team collaboration and ensure that your business always retains another online lead.
9. Troop Messenger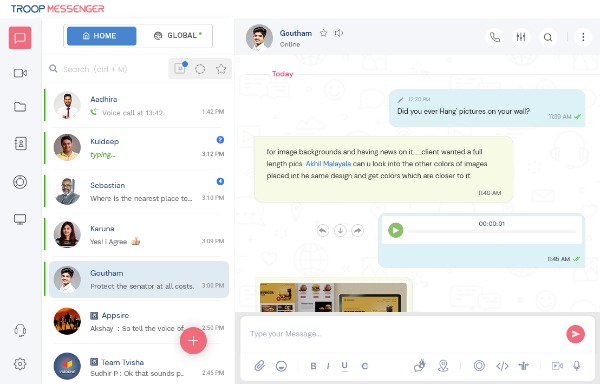 Troop Messenger may be different from your daily sales apps, but you still need effective instant messaging software for team communications, client communications, etc.

It is regarded as one of the most excellent business chatting apps. The main advantage of this communication tool is that your team will only have to rely on a few platforms to keep in touch. Some sales apps need to support integration with some popular communication tools. But with Troop Messenger on your side, you don't need to use Hangouts, Zoom, and other services because it provides all the necessary communication channels, such as chat, audio/video calls, conferences, screen sharing, remote access, live location tracking, etc.

All of your information will be safely stored for future access. It is also a defense-validated tool. Given its top-notch security standards, defense agencies, political parties, international space stations, Government agencies, corporate companies, etc., use it as their official tool.

All the popular delivery formats, including on-premise, chat APIs and SDKs, SaaS, and customization, are available with Troop Messenger. Nevertheless, it supports Zapier integration to connect with any sales application.
Conclusion
The previously stated sales apps are popular and frequently updated following industry requirements. To determine which of the aforementioned tools is compliant, you must establish your goals and criteria. Most tools allow for customization so that you can acquire the necessary functionality within your price range, so choose the best application regardless of its cost. You should use the most significant sales application possible because your sales team and operations depend entirely on it.