Gaming chat apps have significantly increased sales in the gaming sector. Some gaming businesses created their chatting apps to provide their users or gamers with comprehensive functionality, while others permit the integration of well-known gaming communication apps.

Since there haven't been many games on the market with a chat component, mobile games with chats are gaining popularity.

Due to their lack of knowledge about gaming chat apps, some non-gamers use essential mobile messaging apps that cannot comply with gaming criteria. Here is a list of well-known gamer chat apps for professional and amateur players.
Discord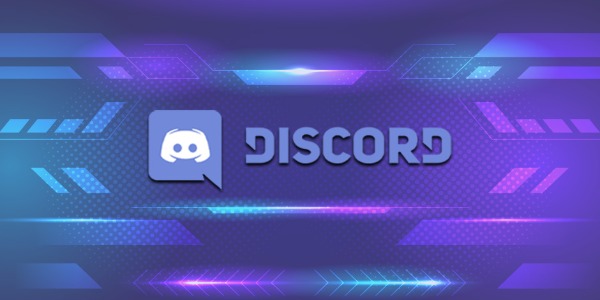 Discord is one of the widely used gaming chat apps with 19 million users, as Discord claims. With the app's help, gamers can talk to their co-gamers while playing and make plans using text and voice/ video calls. But because it's compact and light, it won't take up too much space on their pcs' hard drives or slow down their CPUs.

The popularity of online, cooperative video games like Overwatch, Fortnite Battle Royale, and League of Legends has benefited the app. However, it currently serves as a host for millions of online communities. While many are devoted to gaming, some are focused on other interests.
Although Discord began its origins as a messenger app for gaming, it later established itself as a social network by developing an instant messaging app for small businesses, which helped it become one of the most popular team chat apps. Topic-based channels on Discord servers allow you to work together, share information, and speak about your day without filling up a group chat. Discord screen share is yet very common among gamers and small businesses.
Highlights
Servers
High-quality file sharing
Live to stream
Personalized avatars
Screen sharing
TeamSpeak3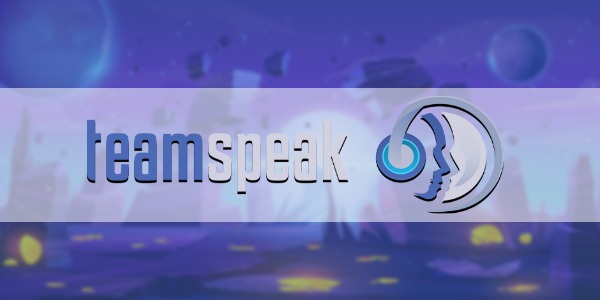 TeamSpeak3 is a gaming voice chat program renowned for providing the best audio quality. It also has several remarkable voice chat capabilities, such as automated, volume-gated, and hybrid voice detection modes that combine advanced detection capabilities with security safeguards.

Use lag-free speed, unmatched dependability, and uptime to interact with your team members while maintaining crystal-clear audio across platforms. That said, TeamSpeak's hierarchical permission structure allows you to grant rights as you see fit, including those governing who can interact, join channels, and other functions. Additionally, the permissions can be divided into groups to facilitate seamless community administration, which allows you to give one user control over a channel while giving another user control over the server.

This gaming communication software could be the perfect Discord alternative, though it doesn't have as many features as Discord. It includes text chat and player status notifications and allows you to customize, offering numerous ready-made plugins, themes (to create your own), icon packs, and sound packs.
Highlights
Secure global messaging
Best audio quality
Privacy driven platform
User Interface
Simple cross-device setup
Guilded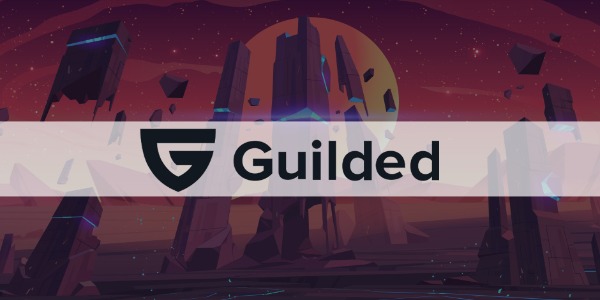 Guilded, a VoIP, instant messaging, and digital distribution platform created by Guilded Inc., is one of the top free gamer chat apps. In private chats, users can send and receive text messages, voice and video calls, media files, and files. The online communities are called " guilds " on the Guilded platform." Eli Brown, a former employee of Facebook and Xbox, founded Guilded.

Guilded servers offer adequate resources for coordinating and interacting with members of your gaming groups. It improves group chat and gives your server integrated forums, event calendars, and more, creating a welcoming environment for gamers who value community.

Using this gaming chat platform, you can "whisper," making it so that only a particular gamer can hear them. With audio bitrates of up to 256 kilobytes per second (kbps), Guilded's voice chat capabilities are superior to Discord's, which only has 96kbps. It is compatible with all the popular operating systems, including macOS, Windows, Linux, Android, and iOS.
Highlights
World-class voice chat
Events Calendar
Live to stream
Conversation threading
BAND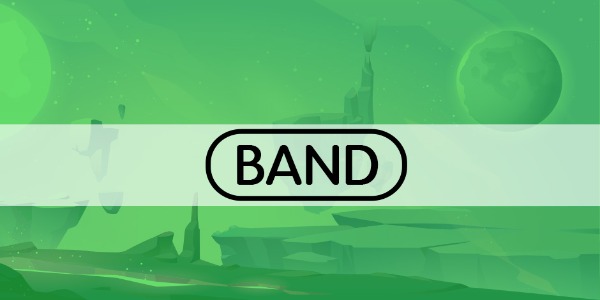 BAND is a free app that manages your gaming groups on desktop and mobile while also serving as a social network. It is renowned as one of the secure gaming chat apps.

BAND offers a wide range of cutting-edge gaming features, including inviting friends, file sharing, in-chat polling, live streaming, and unique privacy options for gamers, Millennials, and more.

Atop your community board, users will be able to observe upcoming events once enabled. Members won't need to be reminded individually every day through this. However, you may customize notifications so that you and other users are informed about the information you want to know without inadvertently missing it. You may control notifications for any communication, including posts, comments, and anything in which you have been tagged.

According to BAND, every feature was designed and developed to simplify group communication. Businesses, NGOs, schools, communities, and other organizations already use this as their team communication tools, in contrast to other gamer chat apps.
Highlights
Announcement & alerts
Community Board
Notifications
Advanced management
Shared calendar
Mumble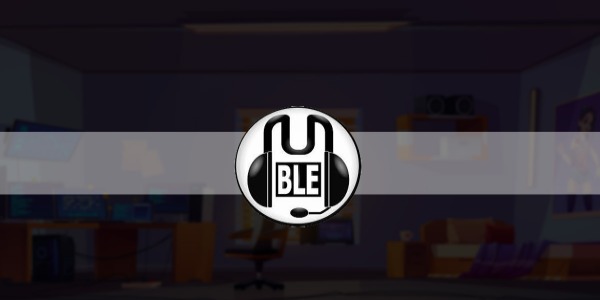 Mumble is a cross-platform, freeware, and open-source software program that is distributed under the provisions of the BSD-3-Clause license. It is a VoIP program that is primarily developed for gamers.

It is a security-minded video game messaging app with encryption capabilities, which ensures data security across numerous servers. Users can communicate through the same server thanks to Mumble's client-server architecture. It offers excellent audio quality and low latency and has a reasonably simple administration interface. It uses a TLS control channel to connect with the server, and the audio is transmitted over UDP while being AES-OCB encrypted. Since version 1.2.9, Mumble chooses cipher suites that offer Perfect Forward Secrecy, such as ECDHE + AES-GCM.

As of version 1.2.4, Mumble supports the Opus low-latency audio codec, which is intended for low-latency communication. This gaming chat app also includes echo cancellation to lessen echo while utilizing speakers or low-quality audio equipment.
Highlights
Secured game chat app
High-quality voice chat application
Security conscious
Echo cancellation
Custom web interfaces
Skype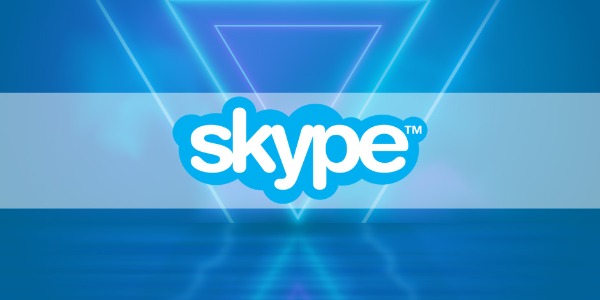 You might have been surprised to see Skype on the list of gamer chat apps because you could have assumed that different user groups exclusively will use it only for personal and professional purposes. But just so you know, some gamers use it as a screen-sharing app, while others utilize all the features to communicate with other players. It is one of the rare online communication apps in its niche that can adhere to gamers' requirements.

Gamers discovered Skype to be relatively easy to use, offering simple channels of communication that are easy to set up and accessible, even though it does not have as many features as other gaming communication apps. You can start audio and video conversations, create group chats with other players as members, and upload any file you wish to share with your pals. You may also link your SMS through the app to text chat with others.
Highlights
Easy to use
Audio and video conversations
Group chats
Steam Chat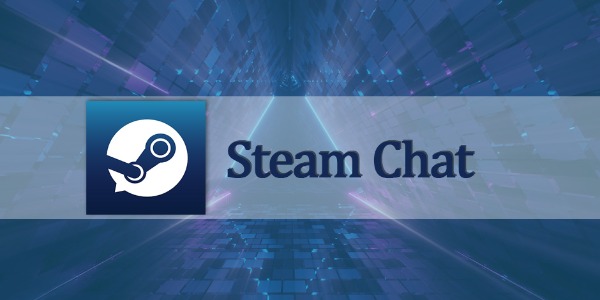 The Steam client includes a free voice and text chat feature called Steam Chat. It serves as a marketplace for purchasing video games and managing your video game collection. You can also connect and play games with others on it.

Now that your in-game friends are organized according to their game, it's simpler to join them or discover which games are most well-liked by your acquaintances. This gaming chat has unique features that let you watch your friends start a game and then join them after their match is finished. You can also see who else is playing with whom.
Steam Chat's two primary features are text and voice chat between individuals and groups. To organize conversations about various subjects, gamers can contact each other individually or build group chats with many text channels. Voice chat can also be used for these group discussions, allowing players to stay connected while still engaged in their game.
There is no separate app because Steam Chat is a feature of Steam. The advantage of Steam Voice Chat is the global coverage of Steam servers. You can access the Steam server location even from a distant place. Because of the low latency caused by such proximity, your speech will sound clear.
Highlights
Voice chat
Grouping by game
Group chats
Multi-media friendly
Pinch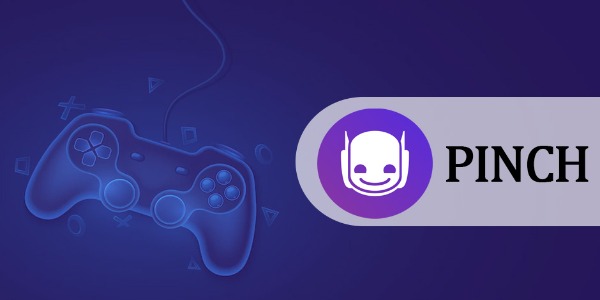 Pinch is one of the widely used game messaging apps. It was developed primarily as a drop-in voice chat service for gamers to communicate with other players while playing games on their mobile devices. Simply put, it operates in the background so you can continue a call while also playing the game. It is made for mobile gaming since the essential integrated features allow you to access and call your friends without leaving the game.
A few small businesses may use this service, but you'll find that it's the best chat for gamers since even when you are offline, you will still receive the notification that lets you know who among your friends is playing the game, so you may join them after the game is over.

Since gamers developed this gaming voice chat program, you can be sure to have a top-notch experience with competitive features, according to Pinch.
Highlights
Best voice chat experience
Notifications
Free communication app
Works in background
Troop Messenger was designed as a team chat app and cannot be utilized as effectively as other video game chats. However, you can share your ongoing game using the screen-sharing feature. Some top gaming chat apps include Blizzard, Twitch, Fortnite, Element, and others.
As members of the current generation, we have seen many changes in all industries, including the gaming sector. According to predictions made by experts, gaming will seem very different in 2025 compared to today's experience and online gaming safety will play a significant role in the success of gaming companies. Some trends in gaming have come and gone before being entirely replaced by another technology. What if artificial intelligence isn't being used to its fullest in games? Surely there will be an upgrade as time goes on. We may be able to anticipate the upgrade, but I do not doubt that the concept of "how or what is it going to be exactly?" will be swiftly surpassed by the entertainment it will provide.
Conclusion
Several gaming chat apps are available on the market, and their boastfulness is bound to confuse you. Like any professional gamer, I'm sure you want to use the best communication tool possible since subpar apps tend to impair your experience, especially when you collaborate with other players, and risk damaging your reputation online. So, I hope the above tools can help you adhere to your needs and improve your experience. Hence, shortlist a game chat app that matches your requirements.