As a byproduct of the rapidly evolving digital world, we discovered the best apps for internet calling that don't require contact numbers made up of country codes. The days of utilizing a phone with a standard contact number to call people are long gone. All you need is a device with an internet connection to initiate the calls.
Is it possible to make calls on the Internet?
The technology known as Voice Over Internet Protocol (VoIP) allows you to make calls directly from a computer, a VoIP phone, or other data-driven devices by converting your voice into a digital signal.

Similar to a traditional phone function, VoIP uses an internet connection instead of telephone company wiring. VoIP is made possible by some technologies and delivery methods, such as enterprise local area networks or wide area networks, that transmit voice conversations via the Internet.

If the information above caught your attention, the tools listed below might assist you in selecting the best app for internet calls. Check out the below list of the best apps for Internet calling to determine which app best suits your needs.
Apps for Internet Calling
1. Clap Messenger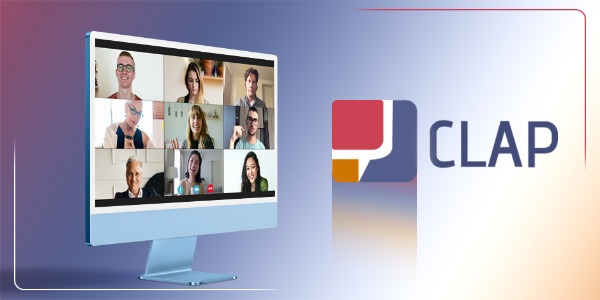 Clap Messenger is considered one of the best super apps of our time. Unlike other super apps, which are limited to combining commercial or eCommerce apps into one, Clap Messenger included an instant messenger that can be used to make internet calls.

Clap Messenger works with a policy to provide users with a reliable and secure platform where all communications are end-to-end encrypted. Users can therefore start internet calls without any hesitation. Additionally, you can block unwanted members to improve the experience, enabling two-factor authentication.

Clap Messenger offers many features apart from calls, such as events, album sharing, chats, call recordings, communities, chat polls, etc.; however, new features, like secure payments, appointment scheduling, and others, are probably coming in the following update. In the second phase, third-party merchants will be introduced for ordering food, making travel arrangements, paying credit cards and loans, paying for utilities, shopping, and other services.

Thanks to its user-friendly UI, even any user without technical knowledge can easily access it despite being a super app. So, in my opinion, this super app is the best internet calling app available.
2. Vonage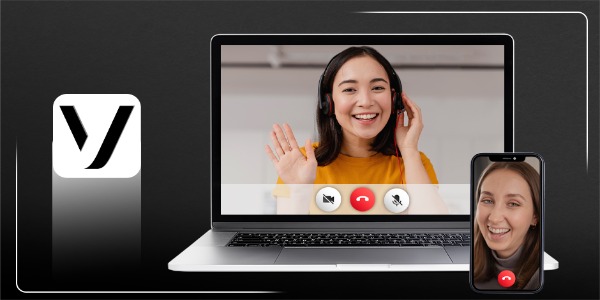 Vonage, the residential VOIP service, is known for having given way to business cloud communications since the middle of the 2010s. It provides cloud communications and calling services to residential users and companies, including small to mid-range companies, mid-market companies, enterprises, and others. You can use it to make calls and send messages without paying for new infrastructure.

For companies using voice as a basis for communications services, including desktop sharing, voicemail transcription, and video conferencing, Vonage offers two unified communications systems. Cloud communications services connect business users to various enterprise applications and customer relationship management (CRM) solutions through middleware technology.

Customers of Vonage require a broadband Internet connection through an Internet Service Provider (ISP), such as cable Internet service or DSL. A regular analog telephone provided by the customer can be connected to the Internet and the Vonage service using the analog telephone adapter that Vonage provides. A customer must provide a billing and shipping address in the service country to start a subscription.
3. WhatsApp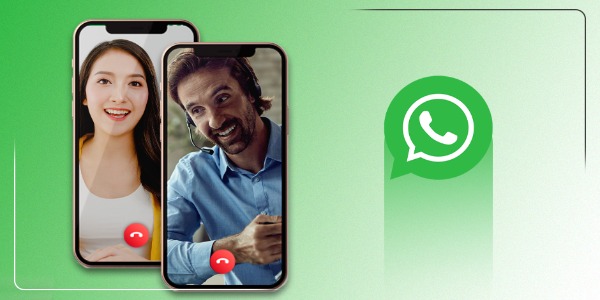 WhatsApp is one of the best internet calling apps. It was introduced in 2009 as freeware and has since established its dominance in the market. It was renowned for being intuitive and having a user-friendly interface.

You can share your videos, location, images, and other files, send instant messages, chat in groups, and more with WhatsApp. Audio/ video calls are another option. There are desktop and mobile versions, but to make internet calls, you and the person you call must have the app.

This feature enables you to join an ongoing group voice or video call from a group chat. If you open your WhatsApp group, you can see the tab with a Join Call button that appears when a group call is initiated. The call is therefore restricted to group members only.

End-to-end encryption on WhatsApp is turned on by default, protecting all calls and messages against hacker eavesdropping when they are in transit.
4. Signal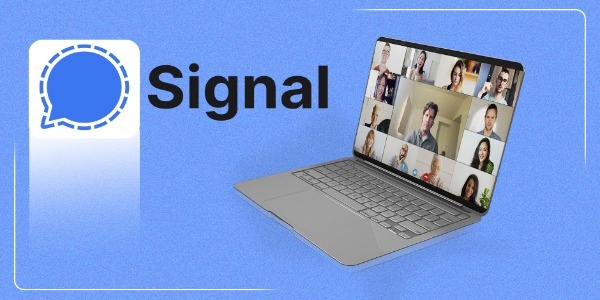 Voice and video calls on Signal are private, just like all other messages. The first time you initiate or receive a Signal call, you will be prompted to allow the Camera and Microphone permissions.

The Signal is made never to gather or store any private data. Signal calls and communications always have end-to-end encrypted, private, and secure, so neither Signal nor any other third parties can access them.

Signal has a nice setup for a single server in a single region. While a user might connect to the server to start a call, the server would send a push notification to the user taking the call, who would then connect back to the server to finish the call.

Telegram establishes itself as the best calling app and offers a simple infrastructure for enabling low-latency and highly available calls.
5. Telegram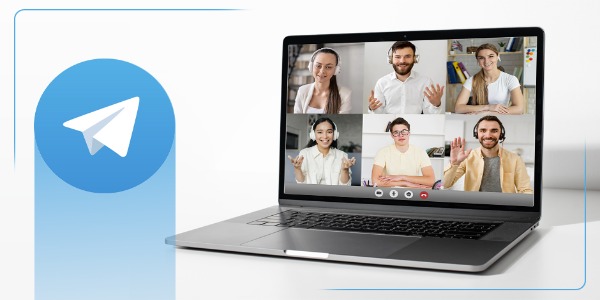 Telegram calls can be considered the best app for internet calls since their quality, quickness, and security are the finest. Additionally, voice Calls are accessible via PC and mobile apps everywhere in the world.

The dependable end-to-end encryption of Telegram's Secret Chats serves as the foundation for its calls. It helps to make the call 100% secure thanks to its vital exchange process. Your calls will always use a peer-to-peer connection and the finest audio codecs to reduce traffic and maintain high quality.

Telegram, in contrast to other mobile messaging apps, offers a distributed infrastructure utilized to transmit texts more quickly than other chatting apps. If a peer-to-peer connection cannot be made, Telegram will employ the closest server to you to link you with the person you're contacting as. And calls will also be placed through these servers.

The voice and video calling capabilities of instant messaging apps like Signal and WhatsApp are strong, but Telegram goes above and beyond to win the race. For one-on-one calls, all three platforms are identical; however, when it comes to group calls, Telegram's system is superior due to its increased features.
6. Facebook Messenger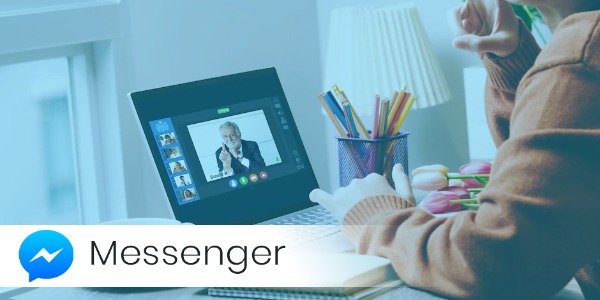 Facebook Messenger was developed by Meta Platforms, a business once known as Facebook Inc. The messaging service was first established as Facebook Chat in 2008, had an upgrade in 2010, and was released as a standalone iOS and Android app in 2011.

Both users must have the Messenger app to initiate a call on Facebook Messenger. It's simpler if you and the other person are friends on Facebook because Messenger instantly syncs with your Facebook connections. Alternatively, you may use the search feature to look for users.

You shall not be in a position to use this app to make phone calls or landline calls since they are not supported by Messenger; however, you can send texts and conduct free internet phone and video calls from a PC to another PC, an app to another app, an app to a PC, and PC to app. But if you have a need for landline calls, use Community Phone, a modern home phone service that doesn't require the Internet.
7. Skype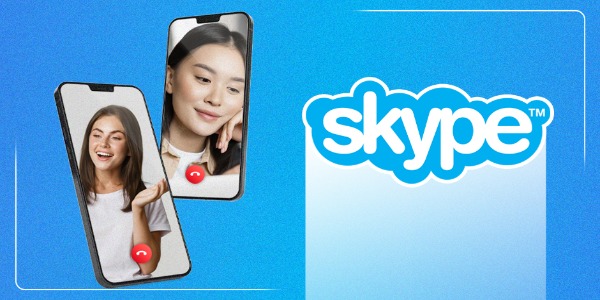 Skype has been around for a while and is one of the best Internet calling apps. It is a proprietary communications tool run by Skype Technologies, a Microsoft subsidiary, and is best known for VoIP-based voice conversations, video telephony, and videoconferencing. Additionally, it includes other capabilities, including file sharing, instant messaging, and debit-based calls to landlines and mobile phones over conventional telephone networks. Mobile, desktop, and gaming console platforms support Skype.

Upon acquiring Skype in 2011 for $8.5 billion, Microsoft shut down the service on July 31, 2021, with only a free plan suited for home usage.

Any type of communication is permitted and functions on desktop computers and mobile devices.

Although users must have a login to make contacts, setting up a Skype account is simple and can be done on any platform. Users can use their phone number or email address in the public directory. If you know a contact's username, you can add them directly.

This app can make video calls and send texts to any other user, making it more than just the best app for internet calling.
8. Google Meet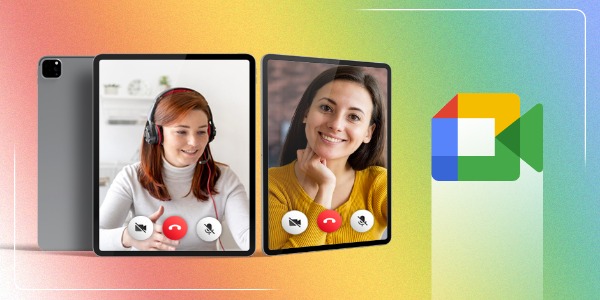 The service is a video chat tool that was once known as Hangouts Meet. Given that Google has developed it, the name of the product, Google Meet, is self-explanatory, and inevitably users would consider it one of the best apps for Internet calling. The two apps that take the place of Google Hangouts are this one and Google Chat. The consumer-facing Google Duo mobile app will be replaced with Meet by 2022, and the Duo app's last name will be taken out.

One can also have Google Meet call your phone so that you can participate in a video meeting while speaking and listening to it. You can join a meeting using Google Meet on your mobile as well.

Using this app for internet calling, you can make calls to US or Canadian phone lines using Meet from any nation that supports dial-out. You can call other foreign numbers with Meet if your company enables Meet Global Dialing.
9. Troop Messenger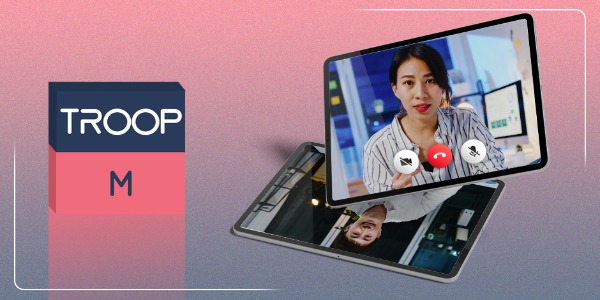 Troop Messenger is regarded as one of the best team communication tools its users use for various purposes, including audio and video calls, conferences, chat, file sharing, private conversations, and others. Although you don't need to give your contact number to start the internet call, you might need to have your admin sign you up. Unlike other team chat apps, Troop Messenger is superior in providing a secure platform to its users, alongside features. Your communication channels, including internet calls, are therefore end-to-end encrypted.

Troop Messenger internet calls can allow you to start screen sharing and allow participants to join a missed ongoing group call.

Remote employees encountered numerous problems with their tools during the pandemic, including latency, security, and other issues, which led them to switch to Troop Messenger. Troop Messenger is the best app for voice calls if you're seeking a business communication tool that can operate without any latency problems.
10. Imo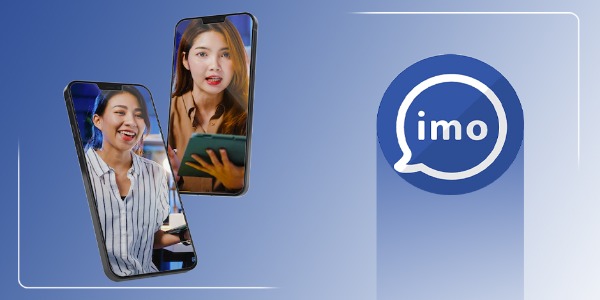 Imo is a proprietary service for audio/video calling and instant messaging. It enables the transmission of free stickers as well as films, documents, PDFs, and other media. It allows for 20-person encrypted group audio and video chats. The program has over 200 million members, and more than 50 million messages are received through it daily, according to its creator.

Users can send audio and video messages with this free audio and video call app. It offers the most efficient user interface, which enables voice calling on smartphones simple and seamless. Both desktop computers and mobile devices can use this app.

You may have stable and cost-free talks with your friends and family with IMO's audio and video calling features. It is always the most acceptable option for you, whether they are overseas or not. In contrast to other web calling apps, you may customize your profile by adding a music widget, backdrop, motto, and bio and by configuring your profile to reflect your personality.
Conclusion
International and long-distance calls are usually free when using a VoIP service. You have to bear the internet connection charges. By moving to VoIP, you might be capable of reducing the cost of your communications services.

Be advised to choose the right app, and I am sure you will discover the finest from the best apps for internet calling above. However, I would recommend selecting a secured app.