We are living in a world where everyone has their own pace but when it comes to the digital world we have to abide by its pace, otherwise, we may become obsolete, and 'super apps' are the current evolution version.

I will not be shocked if people in the future refer to us as the "digital age" rather than referring to the "generation" since Mankind will most likely continue to evolve at a rapid pace. The digital age stages will be measured based on new gadgets, software, and apps like super apps, just as the generations are counted based on time.

Mankind long prided itself on claiming to be achievers, yet from time to time, the same Mankind has witnessed significant evolution, which did include sad events. So, we've just been through a couple of the checkpoints, and the finish line is still a long way from achieving the ceaseless evolution. With that stated, no matter what lies ahead, humanity has always dared to dream greater and upgrade itself from the day before as we pass through each checkpoint. The new checkpoint is 'super apps,' which has prompted a few corporations to create a new super app.
What is Super App?
A super app, superapp, or super-app is an all-in-one mobile app design solution, where you can find all the apps which assemble your daily activities. It handles all of a user's requirements in one spot. Super App eliminates the need to download various programs to accomplish different tasks. Super apps range from simple social networking to shopping to banking.
The backbone of the digital realm is web application development services that encompass a suite of solutions tailored to craft dynamic and interactive web applications. Skilled developers employ various technologies, frameworks, and programming languages to create robust back-end architectures. Simultaneously, front-end development focuses on designing user-friendly interfaces, ensuring a seamless and engaging user experience. This collaborative effort results in web applications that seamlessly combine functionality, responsiveness, and aesthetic appeal to meet the diverse needs of users and businesses alike.

Instead of multiple watery apps, you discover a single ecosystem with transactional capacity and the last mile that arrives at your front door.
1. Alipay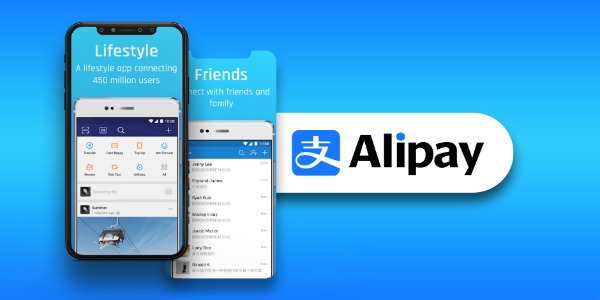 Alibaba Group and its founder Jack Ma launched a Super App named Alipay, as a third-party mobile and online payment platform, in Hangzhou, China, in February 2004. Alipay relocated its headquarters to Pudong, Shanghai, in 2015.

This payment app is affiliated with China's e-commerce Alibaba and offers a bunch of other features for finance management, shopping, and service orders. Alipay users will have the privilege order shopping online, food from restaurants, getting discounts, and sending recommendations to friends within a single platform.

Alipay's 450 million users trust the company's services, which include sending, receiving, and spending money, managing finances, choosing an appropriate insurance scheme, hailing a cab, and even ordering food from a favorite restaurant.
Alipay features:
E-wallet,
Payments,
Supports up to 12 foreign currencies,
Hotels booking, etc.
2. Omni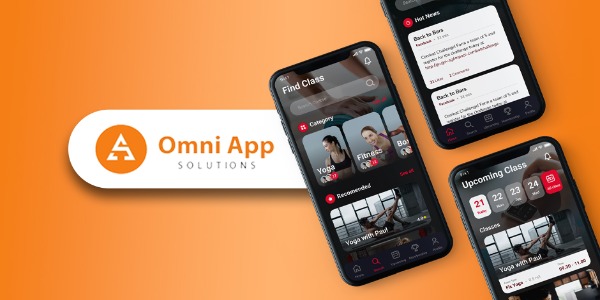 Omni is one of Central America's first and fastest-growing super apps, having launched in 2019. Omni, based in Costa Rica, has seen rapid growth as a platform for ride-hailing, bike-sharing, finance, and healthcare services, providing customers with access to a wide range of services at their fingertips.

This Super App claims to have created the region's first super-app, with David Luza Echeverria, Executive Assistant at Omni, stating, "It is a business model we imported from Singapore, expressly with Grab in mind, which is one of the popular Singaporean super apps."

The technology lag in Central America aided the rise of the super apps, which Omni recognized as an opportunity and released at the proper moment, resulting in the anticipated success. With 500,000 downloads in less than a year since its inception in 2019, Omni has ascended to be the most downloaded app in Costa Rica's Google Play store.

Omni CEO Nayid Aguilar stated, "Omni has been able to accomplish quick growth by listening to its increasingly huge user base and attempting to understand their wants and concerns. When we first introduced the ride-hailing service, all transactions in the app increased by about 200 percent, and we received over 100,000 downloads in just a week."
Omni features:
Financial technology
Healthcare
Mobility
Lifestyle
3. Revolut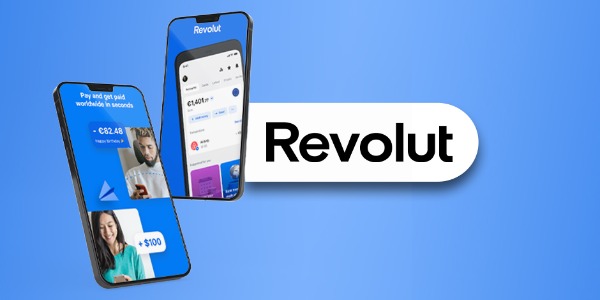 Nikolay Storonsky of Russia and Vlad Yatsenko of Ukraine founded Revolut on July 1, 2015. The startup was founded in Canary Wharf, London's Level 39 financial technology incubator. It is a banking technology company based in the United Kingdom.
To put it another way, Revolut developed an app that is one of the few financial super apps used worldwide, which helps individuals make better financial decisions and it was the first of its kind around the globe. Revolut began in the United Kingdom in 2015, facilitating money transfers and exchanges. Customers utilize dozens of Revolut's innovative products to make over 150 million transactions per month, according to the company.

Revolut employs a policy to assist its customers in improving their financial health, giving them more power, and seamlessly connecting people all over the world.
Revolut features:
Stock information
Social payments
Social trading
Subscriptions
4. PhonePe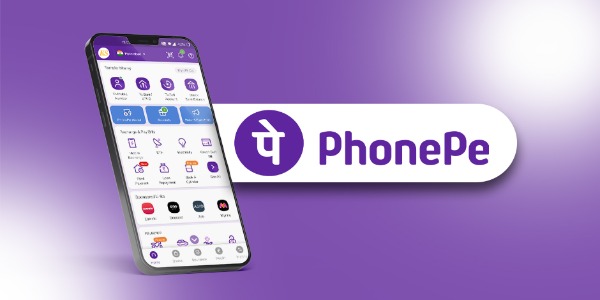 You can think of PhonePe as the finest alternative to Paytm. This super mobile app is known for digital payments and financial technologies. This Super App was founded in December 2015 and is headquartered in Bengaluru, Karnataka, India.

With over 100 million downloads, PhonePe is one of the most popular Indian super apps. According to its loyal user base, it is the fastest and safest UPI (Unified Payment Interface) app. Users can use sponsored links to recharge their phones, pay for OTT subscriptions, and insurance, and order clothes and food. Although PhonePe does not link with social media apps, it does offer instant messaging to communicate with other members.
PhonePe features:
Food Order
Donations
Pharmacy and Diagnostics
Grocery
5. Rappi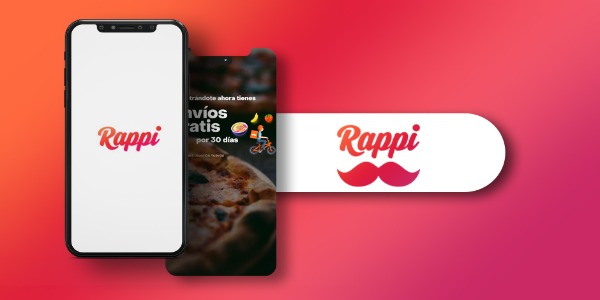 Rappi was started in 2015 and spread over 250 cities across 9 countries in the region - México, Ecuador, Colombia, Costa Rica, Argentina, Perú, Chile, and Uruguay y Brasil, with 10 million active users per month.
Rappi is one of the fastest-growing Latin American super apps worth about 3.5 billion that provide users with fast delivery of a variety of things such as food, clothes, and medicines, as well as a suite of financial services and a platform for booking events, concerts, travel, and hotel stays. The incorporation of financial software development allowed Rappi to expand its capabilities, offering innovative financial solutions to its users, including mobile payments, money transfers, and access to exclusive discounts and offers on various financial products.

It began as a food and grocery delivery platform but with the inclusion of other services, it became an evolved Super Application that provides users with a wide range of ancillary services.
Rappi features:
Rappi Cash
Rappi Travel
Rappi Medicine
Rappi Food
Rappi Mall
6. Grab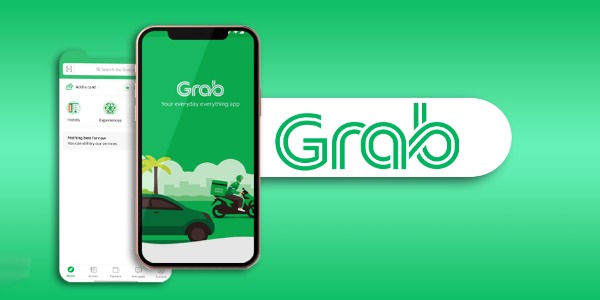 Grab is one of the leading super apps that was launched in April 2019, and produced by Grab Holdings, a Southeast Asian technology business. Its headquarters are in Singapore and Indonesia, and it was founded in the Cayman Islands. Grab super app is frequently utilized for essential everyday services by over 670 million people across Singapore, Indonesia, Vietnam, Malaysia, the Philippines, Myanmar, Thailand, and Cambodia.

Grab, which began as an on-demand taxi service known as GrabTaxi, has evolved into a thriving platform. It also expanded its activities to include logistics, hotel booking, food delivery, banking services, grocery shopping, ticket purchase, and an on-demand movie platform, among other things. As a result, Grab began to combine several on-demand services into one app, establishing itself as one of the superior super apps in Southeast Asian countries.

Grab claims to be accountable for the region's long-term economic empowerment. Many businesses were motivated to develop super apps as a result.
Grab features:
Mobility
Financial services
Hotels booking
Delivery (groceries, food, packages)
Videos streaming
7. Tata Neu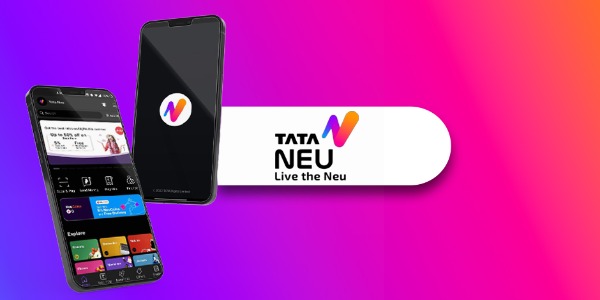 Tata Neu is the new app in the block, which garnered so much attention in India. And as anticipated within a week of its launch, this super app had 2.2 million app downloads and 2.1 million app enrolments. Hotel reservations, travel reservations, meal orders, and rapid loans are already available through the app, with ambitions to develop into micro-financing, micro-insurance, buy now, pay later, and other services to customers.

Tata Neu was created to provide customers with a comprehensive yet highly individualized purchasing experience. This app is the result of years of research, development, and testing and strives to provide users with a positive shopping experience.
Tata Cliq, Starbucks, Croma, Westside, BigBasket, IHCL Hotels, Qmin, and Air Asia are among Tata Neu's in-app brands. Vistara, Air India, and Curefit are among the companies that have yet to join the app.
Tata Neu features:
Grocery
Medicines
Air tickets booking
Hotel bookings
Clothes shopping
8. Troop Messenger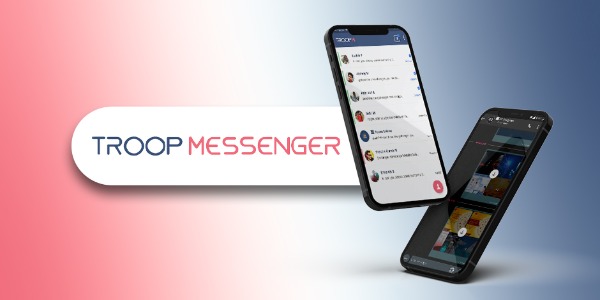 Don't mistake it for a regular messenger just by looking at the name; it's a team chat app that's known for providing high-quality services to businesses and industries of all kinds.

Financial super apps, business super apps, and other forms of super applications exist. With business super apps such as Troop Messenger, you don't have to depend on multiple tools, all you can find in one single app, in other words, users don't have to rely on multiple tools for their communication or daily operations such as TeamViewer, Google Duo, Zoom, and so on. Since Troop Messenger provides its users with audio/video calls, chat, file sharing, audio/video conferences, screen sharing, remote access, bulk messaging, live location tracking, and other features.

This business chat app is so safe that Defense agencies use it for defense collaboration services, so you can assess how trustworthy it is. Troop Messenger values security and prefers to be an on-premise chat. However, at the request of customers or clients, it can be supplied as a SaaS, chat APIs & SDKs, and other models.
Troop Messenger features:
Screen sharing
Remote access
Audio/ video conference
Live location tracking
9. Gojek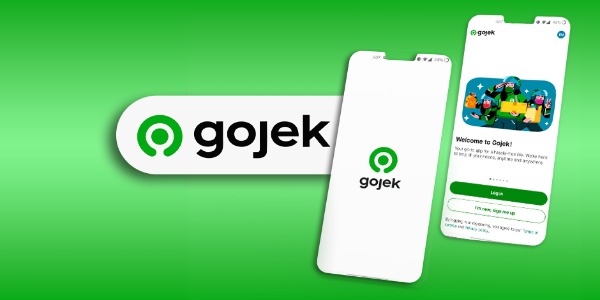 Gojek started its journey in 2010 with 20 motorcycles, founded by Nadiem Makarim, Kevin Aluwi, and Michaelangelo Moran. In 2015, Gojek launched its app with four services: GoRide, GoShop, GoSend, and GoFood. It has evolved into one of the best super apps in the world, which offers more than 20 services.

The Philippines, Singapore, Indonesia, Thailand, and Vietnam are among the nations where Gojek operates. Gojek is the first unicorn company in Indonesia, as well as the first decacorn company. It is the only Southeast Asian firm to be listed in Fortune's 50 Companies having Influenced the World in 2017 and 2019, where it is placed 17 and 11, respectively.

Do you know that the GoPay network handles $6.3 billion in gross transaction value annually? Gojek's payment platform is Indonesia's most popular digital payment provider.

Many businesses considered Gojek as the blueprint of super apps while developing their super app.
Gojek features:
10. Clap Messenger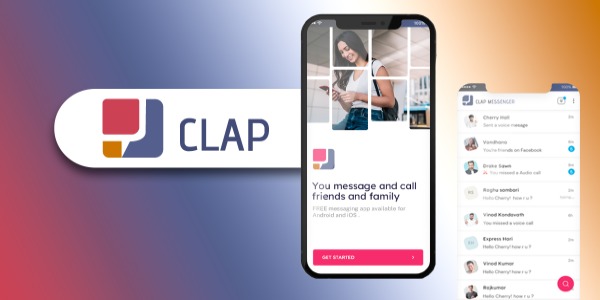 Clap Messenger is an Indian super app that has been established and developed to help you improve your virtual presence on social media while also sorting all of your everyday activities and acting as your virtual assistant. Other websites may promote super apps as the way of the future, but the truth is that few super apps in other countries struggled to keep users since each one was identical and lacked an aggregation of chatting apps. Clap Messenger was developed after considering all of these concerns, and it is an end-to-end encrypted instant messaging software that ensures customer data is protected from any cyber threats, hackers, and vandals.

There are many advantages of using Clap Messenger as your Super App, such as secure payments, money split, album sharing, and events, as well as creating polls calling recordings, and scheduling appointments in addition to messaging and calling. In the second phase, third-party merchants will be introduced for food ordering, travel booking, card and loan payback, utilities, shopping, and other services.
Clap Messenger features:
Secure Payments
Food Ordering
Shopping
There are some more super apps like Line, Yandex Go, Careem, Paytm, My Jio, Line, True Caller, etc. which are equally capable of facilitating the users and possibly may dominate the world.
Conclusion
To your knowledge, users and some apps like food delivery apps, e-commerce apps, and so on are equally captivated by the super apps. Some are transforming their apps into super apps, while others are hoping to be associated with any popular Super App. As a result, more people will sign up for their app. Additionally, since super app developers are in high demand, they are likely to receive new attention.

Users will invariably download any app because it meets their needs, but in today's world, it's also crucial to consider how that app simplifies their activities.